Lash & Brow Services Prices
Lash & Brow Services Seattle & Tacoma
The eyelashes and eyebrows play an important role in modern beauty trends. First off, they accentuate the eyes and can make them stand out more. Beyond this, they are also the most prominent features of the upper face beyond the eyes. When applying makeup, people often darken their lashes and brows. Along with this, people may wax or shape their eyebrows and lengthen their lashes. With today's technology, our master estheticians can take much of the work out of obtaining your ideal look. Seattle Plastic Surgery offers the best lash and brow services Seattle and Tacoma provide.
Always Look Your Best With Lash & Brow Enhancements
The daily average beauty routine takes 40 minutes to complete. This is a lot of time to simply look your best, especially when considering family, work, and other responsibilities. Most people can sacrifice one or two steps occasionally. But, what if you could remove multiple steps long term? It would likely save hours in the long run. 
Professional lash and brow services offer clients the opportunity to shave time off their beauty routine and have lashes and brows that look going out ready. Not to mention it provides many artistic enhancements to the brows including a more defined arch and boosted density. While these are not permanent solutions, with regular maintenance, it is easy to maintain the look.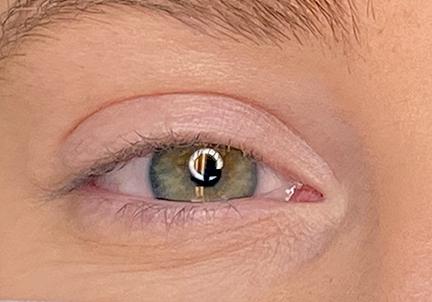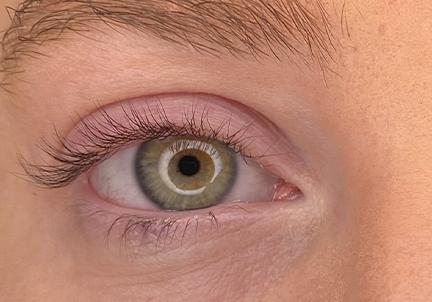 Before and after photos of a lash lift with tint by the master estheticians at Seattle Plastic Surgery.
Medical Spa Environment & Top Level Providers
In Washington State, estheticians and cosmetologists can perform lash and brow services. Often, they are performed in a typical salon or spa environment. At Seattle Plastic Surgery, we operate as a medical spa. This means we provide our Seattle lash and brow services within a medical-based environment. Also, all of our providers are master estheticians who underwent basic medical training as it pertains to the skin and esthetics in addition to beauty training.
Performing these treatments with medical grade equipment and with professionals with medical training increases the safety of these procedure. While fairly low risk, the medical spa environment includes on-site medical professionals and supplies allows Seattle Plastic Surgery to increase the safety of these procedures.
Along with the medical side of our microblading services, we also offer among the best artistic knowledge and brow enhancement. Using the science behind the golden ratio, our brow artists can improve the symmetry of the brows, highlight the shape of your eyes and face, and create the perfect brows of your dreams.
Benefits
Each brow and lash service has its individual benefits. However, these services also have many general benefits as well. Some of the advantages and benefits may include:
Longer, darker lashes

Curled lashes

Fuller lashes

Darkened, full brows

Ideal brow shape

Save time when applying makeup

Always look put together

Save money on other brow and lash products

Less irritation from eye makeup

Long lasting results

Customizable

Look can be changed at every maintenance appointment

Low risk

Results do not require too much maintenance
Along with these benefits, lash and brow services can address concerns associated with certain medical conditions. Some treatments or diseases can cause the eyelashes to thin or fall out. Lash extensions can create fuller looking lashes, as long as you still have some natural lashes left.
Based on your goals, condition of your brows and lashes, and medical history, your master esthetician will discuss what services may best benefit you and provide you the look you want.
Lash & Brow Services
Seattle Plastic Surgery has expanded our services to encompass the full scope of esthetic procedure, including lash and brow treatments. More lash and brow enhancements are coming. Below, find more details about our lash and brow service offerings.
A lash lift and tint is a procedure that curls the lashes into the desired C or J curl. This negates the need to use an eyelash curler. It also does not come with the same risk of damage or pulling out lashes as a curler does. The applied lifting lotions essentially perm the eyelashes into this preferred shape.
From there, a lash tint is usually performed immediately after a lash lift. This involves dyeing the lashes to creat the look of mascara. Unlike mascara, following the procedure, it will not run and you do not need to reapply it every day. Several different shades are available and it works for people with all colors of hair.
Lash lift and tint results typically lash around four to six weeks, depending on your hair's growth cycle. The treatment itself takes under an hour and comes with no discomfort or required downtime.
The next step up from a lash lift and tint is eyelash extensions. Like traditional hair extensions, lash extensions involve adhering a false lash to the natural lash. This can create longer, darker, and fuller looking lashes. They do require slightly more maintenance than a lash lift and tint. However, extensions do not rely on the length of your natural lashes for the results.
There are many different types of lash extensions. At Seattle Plastic Surgery, our master estheticians specialize in classic eyelash extensions which are the most natural looking option. They take your eye shape, natural lash length, and goals into account when determining the ideal placement for your lash extensions.
The longest of all of our lash services, a typical lash extension appointment can take between one and two hours. Fills generally take an hour or less, depending on how long it has been since your last one. Similar to other lash services, the results can last for four to six weeks. Many will come in for a fill before then to keep their lashes looking optimal.
Lash Extension Removal
Removing lash extensions occurs in one of two ways. First, the lashes fall out on their own over time. Second, they are removed by a professional. At Seattle Plastic Surgery, we are happy to remove your extensions if you no longer want them or they are causing problems. It is better to let them fall out naturally or have them removed professionally. Otherwise, you risk pulling out or damaging your lashes.
Our master estheticians can place new extensions afterward, or simply clean off your lashes, based on your needs and wants. Due to this, the time it takes to perform the service varies. Just removing extensions tends to take under twenty minutes, unless removing heavy, damaging lashes.
Most women have likely undergone an eyebrow wax at some point in their life. This quick procedure involves removing unwanted hair. During this process, your master esthetician will also shape the eyebrows based on the natural shape of your brow bone, or based on your other preferences. While it involves using wax to remove the hair from the brows, it is not an overly painful procedure. Your master esthetician will also use brow mapping to shape your brows.
Similar to lash tinting, brow tinting involves dyeing the eyebrows. Thus, this makes them appear as if you are always wearing brow makeup. Unlike the lashes, however, the tint for the brows is generally subtler. Your master esthetician will match it to your skin tone and hair color to ensure a natural result as you would achieve with brow makeup.
A brow tint commonly accompanies a brow wax appointment. It generally takes only about ten to twenty minutes to complete from start to finish. The results last about four to six weeks, depending on your hair cycle and environmental factors.
Brow lamination is an esthetic procedure that essentially perms the eyebrow hairs to lay flat, neat, and in the ideal position. Often, this involves brushing them all in one direction. This will be determined by your brow artist during a consultation based on your facial anatomy, structure, and desired look. Using artistic principles such as the golden ratio, your brow artist creates the best brows for your face shape.
Microblading
Microblading refers to a form of semi-permanent tattoo that enhances the appearance and definition of the eyebrows. Using either a single-bladed tool or a more traditional motorized tattoo machine, a microblading artist uses either hair-like strokes, a small pattern of dots, or a combination of both to create the ideal brow look.
There are multiple microblading techniques to provide different results and address different anatomies. Some methods are better suited for aged or oily skin and others tend to look more natural.
The original microblading technique–often referred to as traditional microblading–involves using hair-like strokes and depositing ink underneath the skin. This creates the illusion of fuller, more defined eyebrows. The pigment is matched to fit your skin tone and natural eyebrow hair color for the most natural appearance.
Despite this, for people with particularly sparse thin brows, the traditional method does not always look the most natural when compared with others. Additionally, oily skin can cause the thin lines of ink to expand too much during healing and can even prevent the ink from taking to the skin. Therefore, it is generally not recommended for people with oily skin.
Powder brows–also called microshading or ombré brows–is a microblading technique that uses a pattern of small dots to mimic the look of powdered makeup. While less natural, for those who already powder their brows, this can help maintain that look for much longer. Depending on the natural anatomy of the brows, this may also look fairly natural, especially for people who already have fairly thick eyebrows and have a few areas of patchiness.
Microshading is compatible with all skin types, including oily skin because the expansion of the ink is not an issue with this technique. Due to the higher volume of ink, powder brows are often recommended for aged skin as well.
Combination brows are one of the newer microblading techniques. It uses both the traditional and powder methods as needed based on your brows. Often, it uses the more traditional technique along the wider, inner portion of the brow and then the powder technique towards the tail.
Many find that combo brows look the most natural. It can work for all skin types, though it may not always work for those with very oily skin. However, your microblading artist will examine the brow area to determine if you are a good candidate for combo brows in Seattle.
Sometimes microblading can end up botched and needs to be corrected. Thankfully, most cosmetic issues that can arise from microblading can be fixed by an experienced and skilled microblading artist. Seattle Plastic Surgery offers microblading revision services to the Greater Seattle area.
Always such a lovely and welcoming experience. I never feel embarrassed about the questions or concerns I have. Definitely a life long customer!

Kayla
Amazing staff. I always leave happy!

Danielle
Everyone was super professional & put me at ease immediately. Would definitely recommend!

Lane
I have always had great service and results at Seattle Plastic Surgery! I need to visit more often!

Linda
Frequently Asked Questions
Can You Get A Lash And Brow Service Done At The Same Time?
Yes, many clients will undergo a lash lift and tint with a brow wax and tint. Since these procedures do not take long, it is easy to combine them to provide the best results. Eyelash extensions do take longer, so they are less conducive to combining with another service. However, it may still be possibly, especially if coming in for a fill versus a full set. 
Will You Remove Lash Extensions Performed Elsewhere?
Sure, some lash extensions are not applied correctly, or are much too heavy for your natural lashes. It requires an experienced lash technician or master esthetician to remove these lashes without causing damage to your natural lashes. Our master estheticians are happy to remove lashes placed elsewhere and can replace them with new, better fitting extensions if desired.
Are Lash & Brow Enhancements Safe?
Yes, though like all cosmetic and medical procedures, there are some risks. Some of these risks include allergic reaction, damage to the eye, or damage to the natural lashes or brow hairs. Your master esthetician may recommend a patch test before treatment to rule out an allergic reaction. Otherwise, they used various methods of protecting your natural anatomy to keep the treatment as safe as possible.
What Are The Pros Of Having A Lash Or Brow Service In A Medical Spa Environment?
A medical spa environment must live up to higher standards of sterility and safety. Since our master estheticians also perform more medically focused procedures, they thoroughly clean and sanitize between every client or patient. Our master estheticians also wear N-95 masks. As well as follow all of the COVID-19 protocols also followed for plastic surgery and medical patients.
This higher level of safety allows Seattle Plastic Surgery to offer these esthetic services in such a way that reduces risk, the transmission of infection, and prioritizes safety. 
Will Regular Lash Lifting Or Extensions Damage Your Natural Lashes?
There is a risk of temporarily or permanently damaging your lashes or brows if undergoing the procedures too close together or if performed incorrectly. With a lash lift service, it is generally recommended to wait an extra week or two after the results have worn off to prevent damaging lashes with the treatment. Contrastly, with lash extensions, it is recommended to have them professionally removed or allow them to fall out. This is to minimize stress on the lashes.
Otherwise, the chance of causing damage to the lashes with regular lash services is extremely low. As long as you go to a qualified provider and maintain the lashes well, you likely will not experience damage.
Can I Do These Procedures Myself At Home?
Technically, yes. However, it is not recommended that people perform these treatments at home. Not only does a master esthetician have full visibility over the treatment area, they understand the correct equipment and techniques. There is an increased risk of injury or damage when performing them on yourself. 
Also, the at-home products are generally not medical grade or not good quality. This is especially true when compared to what is available at Seattle Plastic Surgery.
How Much Are Lash & Brow Services In Seattle?
You can find comprehensive pricing for all of our lash and brow services, as well as other medical grade skincare, cosmetic injections, and plastic surgery on our price list.
The Best Lash & Brow Services In Seattle At Seattle Plastic Surgery
Seattle Plastic Surgery is a leading plastic surgery practice and medical spa in Seattle, WA. Located in the First Hill neighborhood, the central location serves the Greater Seattle area. Offering top notch surgical and non-surgical cosmetic services, Seattle Plastic Surgery now also provides the best lash and brow services in Seattle and Tacoma.
To learn more and schedule a consultation, call us at 206-324-1120. You can also reach out via chat, contact form, and Price Simulator.
Schedule A Consultation Today!
Error: Contact form not found.
Watch Seattle Microblading