All About Juvederm Fillers
Made of a naturally occurring substance, hyaluronic acid, Juvederm helps people all over the world look younger and accomplish their aesthetic goals. For many individuals, Juvederm wrinkle corrections last about nine to twelve months. Therefore, you will need touch-ups and repeat treatments to maintain long-term skin volume and wrinkle correction. Other non-surgical treatments and injectables such as Botox can be used in conjunction to help provide you with an even younger look.
What is Juvederm?
Juvederm® is an FDA-approved dermal filler for the correction of moderate to severe facial wrinkles and folds. Made with hyaluronic acid, it can reduce the appearance of wrinkles by restoring lost volume in the tissue.
As a result, there are now several Juvederm products on the market, each designed to treat wrinkles that vary in depth. The latest formula (XC) contains the anesthetic lidocaine for reducing treatment discomfort.
Treatment Areas
As a hyaluronic acid filler, Juvederm is safe for use all across the face. Some of the most commonly treated areas include:
Lips

Cheeks

Chin

Jaw

Temples

Smile lines

Marionette lines

Under eyes
Fill out the form to schedule your consultation
Is It Right For Me?
Juvederm treatment in Seattle is suitable for all skin tones and skin types. At the Seattle Plastic Surgery Center, our injectors may recommend it for treating:
Wrinkles

Folds

Decreased tissue volume

Hollow, sunken tissue areas
If you notice any of the above issues, then it is a great solution for your aesthetic face goals. Hyaluronic acid fillers are among the top treatments for facial volume loss and wrinkles. It is also perfect for combining with Botox.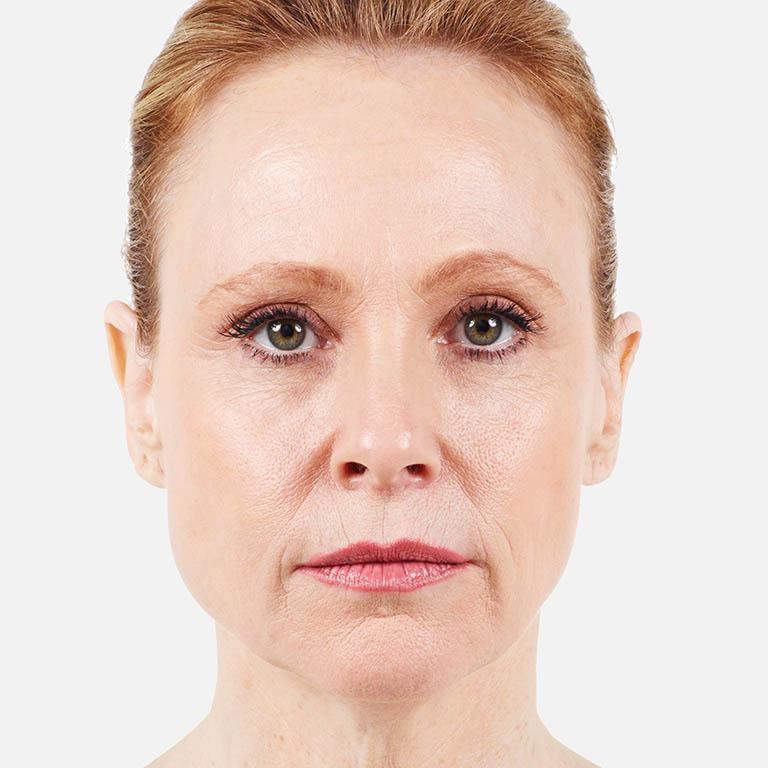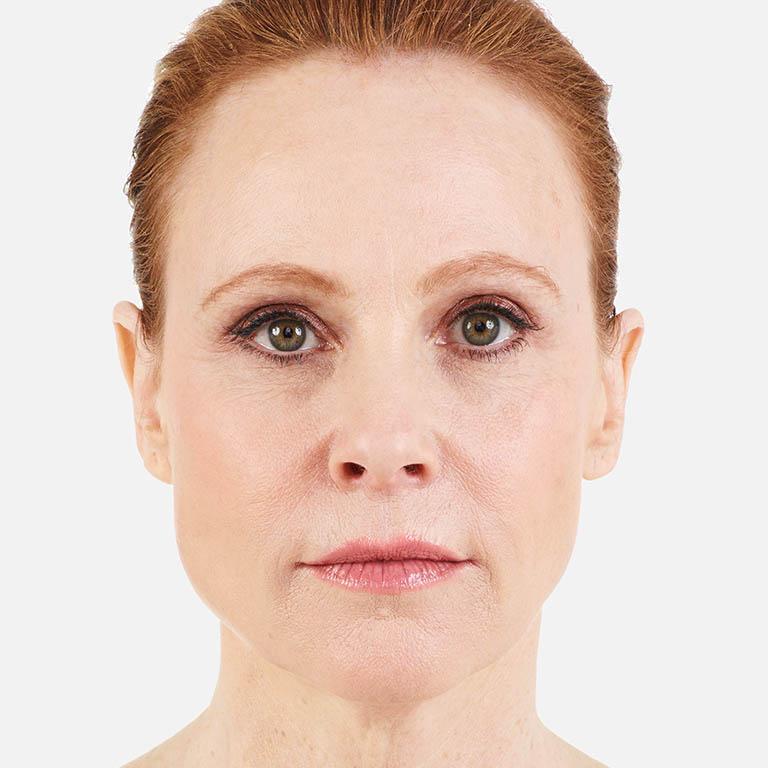 Before & After Your Injections
Firstly, side effects are rare, usually minor, and last fewer than seven days. If a side effect occurs, you may have some redness and swelling at the treatment sites for a few days, along with mild bruising or skin firmness. To treat this, your injector may recommend some gentle icing or cold compresses. If you are prone to bruising, you may consider taking Arnica supplements before and after your injections.
Secondly, hyaluronic acid fillers are safe and effective when administered by a qualified and experienced injector. Because Juvederm in Seattle is biodegradable and does not contain ingredients that cause an allergic reaction in most people, you do not need a pre-treatment allergy test. 
Finally, we will learn about your medical history and ask you some important health questions to make sure this is the right cosmetic procedure for you. The injectors at Seattle Plastic Surgery can usually proceed with your Juvederm injections during the same appointment. If you are not a good candidate they may recommend other procedures such as chemical peels or laser resurfacing to address your concerns.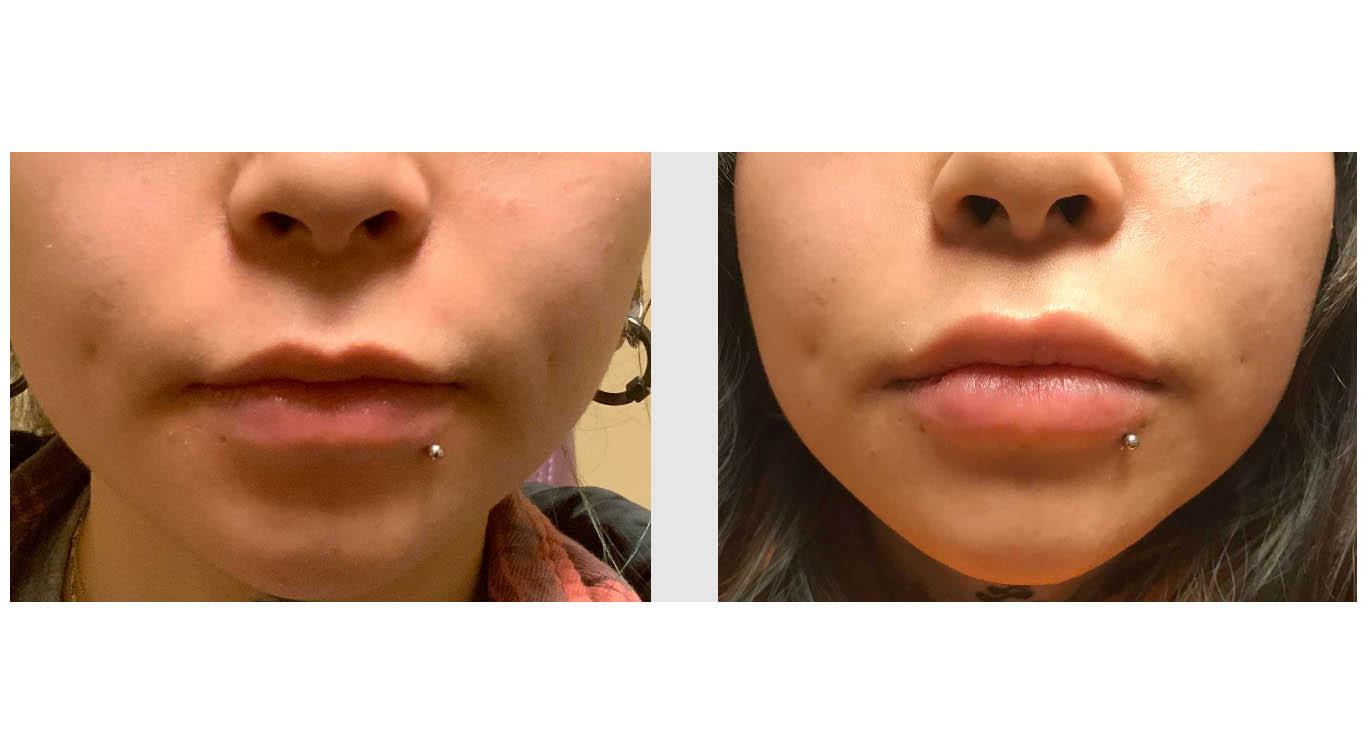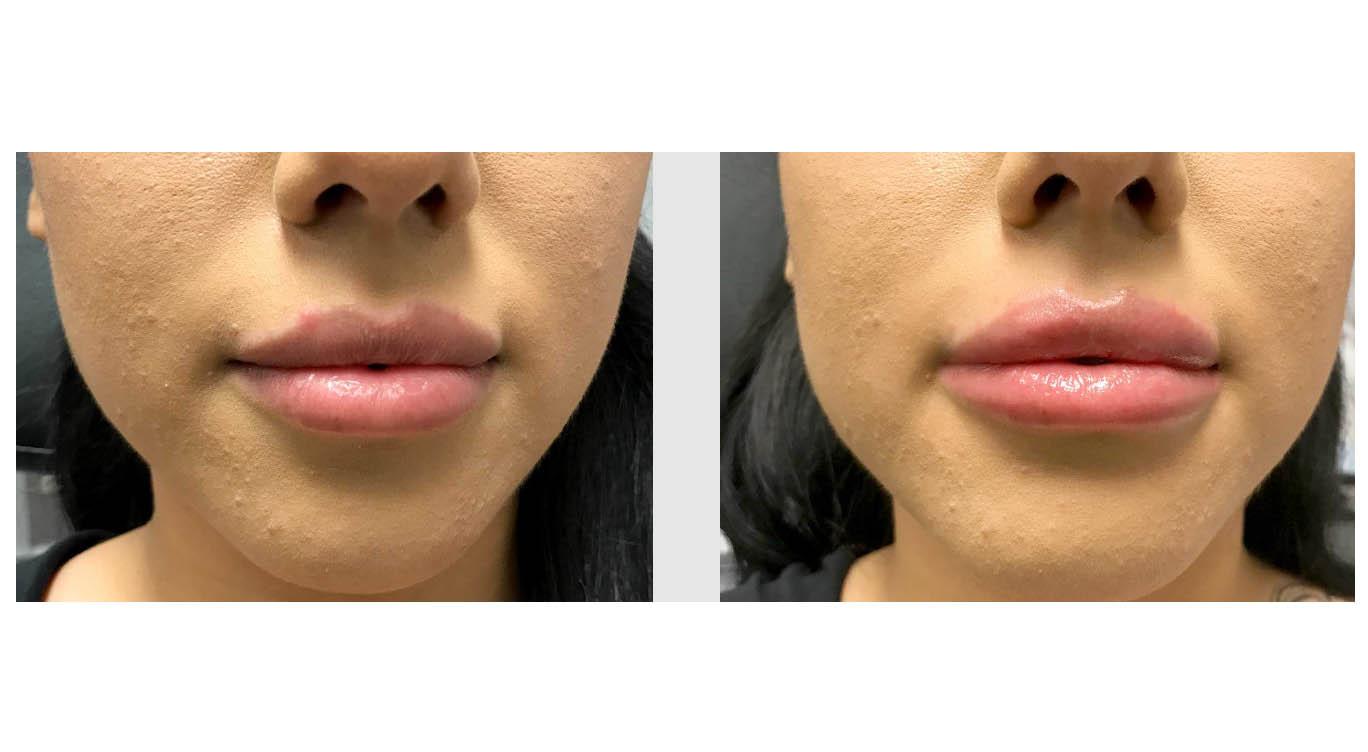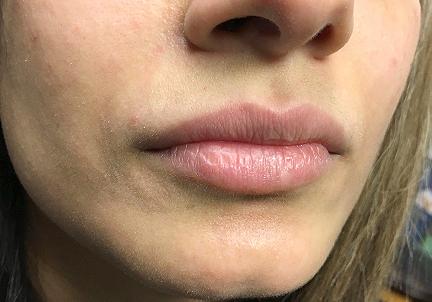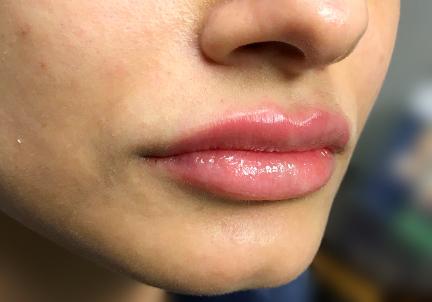 Frequently Asked Questions
How Long Will Juvederm Last?
It depends on which Juvederm product you get and the area that is treated. Areas that move more such as the lips and cheeks may not keep Juvederm filler in them as long. In contrast, areas like the temples and nose may see the filler last much longer than the average due to the lack of movement in these areas.
On average, you can expect Juvederm filler to last between three and eighteen months. For the lips, it tends to be within the three and six month range. Juvederm Voluma is the longest lasting hyaluronic acid filler and can consistently last up to eighteen months in some areas. Occasionally, it has lasted over two years. 
Based on the product you choose and the area you treat, your injector will provide a better estimate of how long you will enjoy your filler results. 
Do Fillers Age You?
A common misconception about dermal fillers is that they end up aging you more and faster than if you had not undergone the injections. This is not true. Filler disguises aging, but cannot stop it. You will continue to age even when you have filler. For people who keep their filler up to date, it can be shocking if they let it run out and see that their face has further aged. However, the filler did not cause this.
Now, if the filler is administered incorrectly or to an extreme extent, then it may cause some damage. This is exceptionally rare though, especially when seeing a qualified Juvederm injector.
Does One Syringe Of Juvederm Make A Difference?
It can, yes, but it varies based on your anatomy and the area you are treating. For example, one syringe of Juvederm in the lips is often enough to see a significant difference. However, when treating an area with two portions like the cheeks, some patients may desire two syringes to get their ideal results. Though, again, this ultimately depends on the starting anatomy and the patient's goals.
Is Getting Juvederm Painful?
There is some slight discomfort when injecting Juvederm. To mitigate this, your injector will offer you numbing cream. They may also use a vibration device that helps distract your brain from the injections. Finally, most Juvederm filler options have a small amount of lidocaine in them which helps soothe the injections as the filler goes in.
Overall, most patients find Juvederm injections bearable and minimally painful. If you have concerns about the pain during the injections, discuss this with your injector at your consultation.
Juvederm vs. Restylane?
Juvederm and Restylane are both brands of hyaluronic acid fillers. They treat the same areas and are similar products. It is largely based on provider and patient preferences. However, there are small differences in the formulation that can impact which may be better for a certain area or situation.
First, while hyaluronic acid draws in water, Juvederm's smoother texture tends to attract more. This leads to more plumping. This is why many Juvederm fillers are not injected under the eyes, but are preferred when it comes to the cheeks and wrinkles. Ultimately, it comes down to your goals and how dramatic or subtle you want the results to be.
Secondly, Restylane tends to stay where it is injected. Thus, this makes it ideal for more precise treatments. Restylane filler is also more malleable than Juvederm. However, in certain cases, this can pose a disadvantage. Finally, Juvederm is thicker and may last longer than Restylane fillers.
Is It True That Juvederm Is Reversible?
Yes, all hyaluronic acid based fillers are reversible with an injection of the enzyme hyaluronidase. This means you do not have to fully commit to your filler. Plus, if you are wary of the risks, hyaluronidase allows your injector to immediately dissolve filler in the unlikely event an adverse reaction happens.
What Are The Typical Recovery Instructions Like?
Dermal fillers do not require a traditional recovery. Though, you will need to follow some aftercare instructions to promote the best results and reduce possible side effects. Some of the instructions may include:
Avoid ibuprofen and aspirin based painkillers

Protect the treatment area from the sun

Do not partake in strenuous exercise for 24-48 hours

Avoid hot, wet environments for two to three days

Sleep on your back

Do not touch or massage the area unless instructed

Stay hydrated and eat well

Stay in contact with your injector
When Do People Tend To Start Using Fillers?
Adults of all ages use Juvederm fillers. However, when it comes to anti-aging or wrinkle filler treatments, patients tend to begin seeking them around their late thirties to forties. Other filler injections that do not necessarily involve aging—such as lip filler—can start as soon as a patient turns eighteen in some cases.
How Much Are Juvederm Filler Injections In Seattle?
The cost of Juvederm depends on which Juvederm product you choose and the number of syringes used. Priced per syringe, our Juvederm options include:
Juvederm Ultra: $525 (with Injector)

Juvederm Ultra Plus: $550 (with Injector)

Juvederm Voluma: $850 (with Injector)
You can find all of our Seattle Juvederm prices on our price list or Price Simulator. From there, you can also explore our outside financing options including Care Credit, if you are wanting to finance your injections. We do also work Allē so you can earn rewards with each Juvederm treatment.
The Best Juvederm In Seattle At Seattle Plastic Surgery
The injectors at Seattle Plastic Surgery are highly trained professionals who combine the science of medicine with the aesthetics of beauty. Using a variety of injectable products including Juvederm, our injectors aim to help achieve your goals. Catering every procedure to the individual patient, they understand that each Juvederm treatment is not one size fits all. With their personalized approach, the injectors at Seattle Plastic Surgery provide the best Juvederm Seattle and Tacoma offers.
Seattle Plastic Surgery is a premier plastic surgery clinic and medical spa. Offering surgical and non-surgical cosmetic solutions, the surgeons, injectors, and master estheticians work to meet your cosmetic needs with medical grade procedures and solutions. Located just off Broadway in First Hill, our convenient location makes us accessible from any part of Seattle and surrounding communities.
To schedule a consultation with an injector at Seattle Plastic Surgery, call us at 206-324-1120. You can also connect with us online via Price Simulator®, chat, or contact form.
STILL HAVE QUESTIONS?
Give us a call at 206-324-1120 Or Chat by clicking the icon in the lower left hand corner of your screen additionally you can  Contact Us by filling out the form below.
Love Dr. K. His bedside manner was excellent, he remembered me from a year ago and the details of my needs. I've had a couple consults and one treatment with him. His filler work was painless and beautiful, careful to stay true to the natural contours of my face. Highly recommend

Jaelynn
Great experience. I got the Botox and fillers here. Saw immediate changes. Highly recommend!

Doris
A welcoming space with professional and welcoming staff. Dr. K explained me in detail how he'll be reserving my natural lip shape and everything went good😊

Najma
Dr K was wonderful!! Patient, kind explained, everything hardly felt a thing and the filler looks amazing!!! Thank YOU Dr K 😀

Bethany