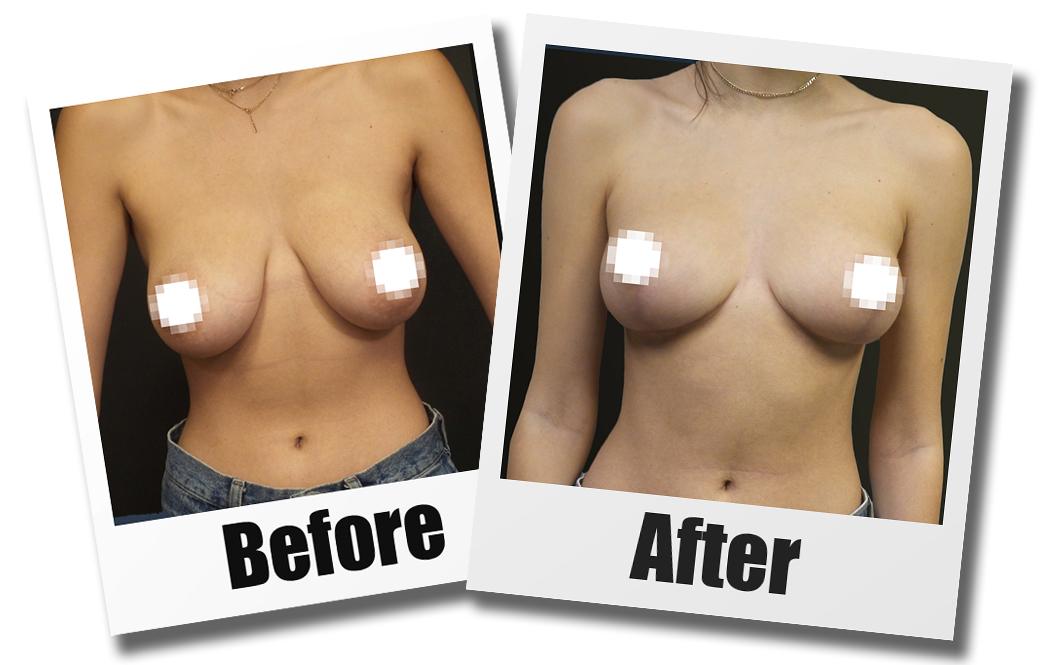 Why Do People Get Breast Reduction Surgery In Seattle & Tacoma?
Women who developed overly large breasts in their lives and still struggle with them today often turn to breast reduction surgery in Seattle to alleviate associated issues. At Seattle Plastic Surgery, we offer breast reduction surgery to minimize breast size and improve the patient's quality of life to patients in Seattle, Tacoma, and the surrounding areas.
When patients undergo breast reduction surgery, your cosmetic surgeon removes excess skin and tissue from the breasts that contribute to the weight of the breasts. This weight and size can cause health issues such as back and neck problems and hygiene concerns as well.
Health Problems Caused By Overly Large Breasts:
Like mentioned above, those born with overly developed or large breasts in proportion to their natural frame and body, this can cause many concerning and uncomfortable medical problems. Health problems associated with an overly large bust include:
Neck, back, and shoulder pain
Rashes and infections on or around the breasts
Migraines or other headaches
Numbness
Mental health concerns
Along with this, women with larger breasts may have issues finding a bra that fits or that doesn't dig into their shoulders. Especially with an active lifestyle, overly large breasts can be a burden to your everyday life and activities. In fact, your breasts may make it impossible or extremely uncomfortable to exercise. They may even affect your posture. At this point, a breast reduction surgery may be necessary to improve your quality of life.
Who Are Good Candidates For Seattle Breast Reduction?
Patients who desire breast reduction surgery should be at a stable, healthy body weight. Weight gain or loss can modify the look and shape of your breasts. Therefore, weight loss may lessen the size and burden of your breasts. Consequently, weight gain can increase the size of your breasts, even after surgery. Therefore, it is extremely important to maintain a healthy lifestyle after your breast reduction surgery to help keep your results.
Smoking can increase the chances of complications and hinder the healing process after surgery. This is why we prefer patients to be nonsmokers, or be willing to quit well before the procedure because this will improve healing after surgery.
Certain medical conditions can put you at a higher risk for complications or make you unfit for surgery of any type. Blood or bleeding disorders, cancer, or other major medical illnesses may mean you are not a candidate for a breast reduction in Tacoma. Most of the time, if an illness is managed properly, it will not hinder a surgical operation.
This is why in your consultation with a Seattle plastic surgeon, you must give a full and extensive medical history. Understanding your general health and needs for the surgery, will better help your plastic surgeon cater your Tacoma breast reduction to fit you. If they decide that a breast reduction is possible and would benefit you, they will discuss the procedure in detail and help you understand how they can help you meet your aesthetic goals.
Recovery From Breast Reduction Surgery
Immediately After Surgery
When you leave our office following your breast reduction procedure, your upper body will be tightly wrapped with compression garments and you will need someone to take you home. You should arrange for at-home assistance for at least a couple of days following your procedure. This will help ensure you a comfortable and safe recovery.
Immediately following surgery, you may experience swelling and discomfort. Your Seattle plastic surgeon will prescribe medication to help you manage pain as necessary. As you heal, the swelling will dissipate and your breasts will take on their more natural shape. For up to two weeks, you may need to stay home from work. You will also not be able to lift heavy objects and should limit exercise for several weeks to help your body recover. You will be able to walk shortly after surgery and we encourage you to get up and around as soon as you can to prevent blood clots from forming.
Over The Next Few Weeks
As you heal from your breast reduction surgery, you will see the benefits of the procedure. Your breast size will normalize and you will be able to better fit into clothing. You should also experience relief from neck and back pain. You will not be able to buy new bras immediately, but you should see a reduction in the size of your breasts once the swelling goes down (and possibly even before depending on how much tissue was removed).
Over the next year or so, any scarring from your surgery will fade and flatten out. To help with post-surgery scarring, we will introduce you to our proprietary scar treatment system that helps reduce the chances of visible scarring once fully healed. It also helps prevent infection. We will continue to monitor you with post-operative appointments. We urge you to contact us if you have questions or feel concerned at any point during your recovery.
Seattle & Tacoma Breast Reduction Specialists
At Seattle Plastic Surgery, we specialize in breast surgeries, including breast reduction. Located conveniently across from Swedish Hospital on Broadway, our office has state-of-the-art equipment and various amenities like freshly baked cookies, coffee, and water for your consultation and non-surgery day appointments. Our goals is to ensure your safety and comfort from the consultation appointment through to your last post-op.
Breast reduction surgeries require an experienced and talented surgeon to know just how much breast tissue to remove and whether or not the nipple needs repositioned. Your Seattle plastic surgeon can advise you on these matters and will work with you to custom tailor your breast reduction surgery.
During your initial consultation, your cosmetic surgeon will ask about your breasts, the problems they cause, and why you are seeking a reduction. They will then inquire about your medical history and goals for the procedure. Once they have a good understanding of you and your goals, they will perform a physical examination of the breasts.  This will help them determine if you are a good candidate for a breast reduction in Seattle and Tacoma. If you are, your plastic surgeon will thoroughly explain the procedure and help you come up with a surgical plan.
To schedule a consultation, call us at 206-324-1120 or fill out the contact form above.
Still Have Questions?
Give us a call at 206-324-1120. Chat by clicking the icon in the lower left hand corner of your screen. Or, additionally, you can contact us by filling out the form above.