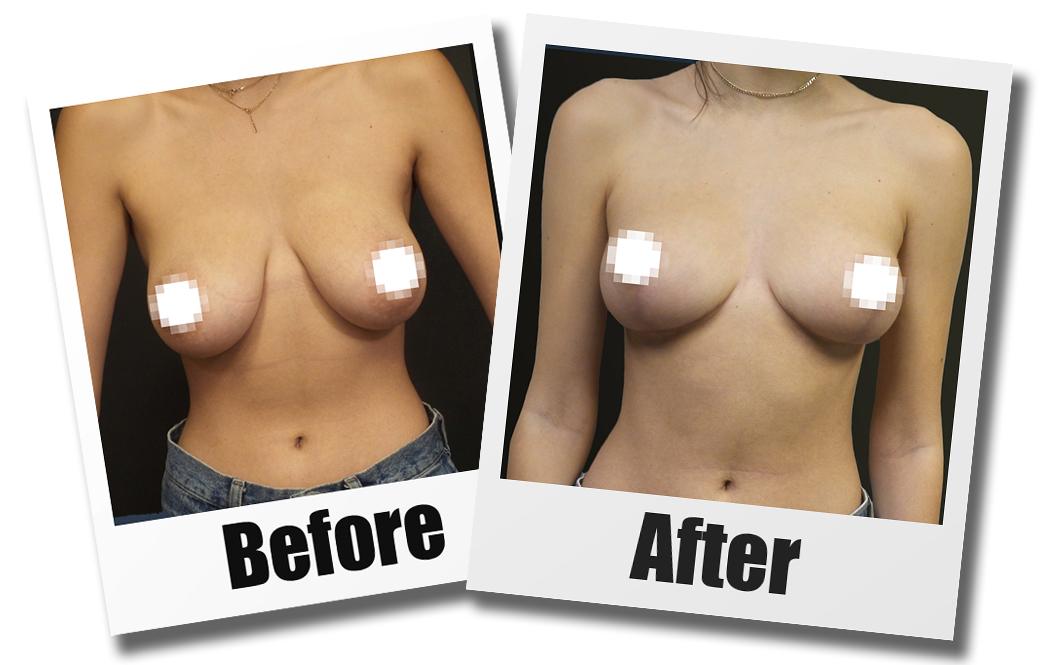 Why Do People Get Breast Reduction Surgery In Seattle & Tacoma?
Women who developed overly large breasts in their lives and still struggle with them today often turn to breast reduction surgery in to alleviate associated issues. In his renowned Seattle cosmetic surgery practice, Dr. Craig Jonov performs breast reduction surgery to minimize breast size and improve the patient's quality of life.
When patients undergo breast reduction surgery, Dr. Jonov removes excess skin and tissue from the breasts that contribute to the weight of the breasts. This weight and size can cause health issues such as back and neck problems and hygiene concerns, as well.
Patients who desire breast reduction surgery should be at a stable, healthy body weight and be nonsmokers, as this will improve healing after surgery. In your consultation with Dr. Jonov, he will discuss the procedure in detail and help you understand how he can help you meet your aesthetic goals.
Recovery From Breast Reduction Surgery
When you leave Dr. Jonov's practice following your breast reduction procedure, your upper body will be tightly wrapped with compression garments and you will need someone to take you home. You should arrange for at-home assistance for at least a couple of days following your procedure.
Immediately following surgery, you may experience swelling and discomfort. Dr. Jonov will prescribe medication to help you manage pain as necessary. As you heal, the swelling will dissipate and your breasts will take on their more natural shape. For up to two weeks, you may need to stay home from work. You will also not be able to lift heavy objects and should limit exercise for several weeks to help your body recover. You will be able to walk shortly after surgery, however.
As you heal from your breast reduction surgery, you will see the benefits of the procedure. Your breast size will normalize and you will be able to better fit into clothing. You should also experience relief from neck and back pain. Over the next year or so, any scarring from your surgery will fade and flatten out.
What is Breast Reduction Surgery?
Breast reduction surgery is often completed as an outpatient procedure. You may be given a general anesthetic or a local anesthetic with sedation and will sleep through the two to three hour surgery.
Dr. Jonov will make careful incisions around the nipple areola and down the breast to the breast crease. He will also make an incision across the breast crease. These incisions often resemble an inverted anchor. At these incision sites, Dr. Jonov will remove excess breast tissue and skin, leaving the nipple areola intact. He may also use liposuction at this time, using a thin tube called a cannula to remove surplus fat from the breasts. These combined techniques will help create smaller, more evenly shaped breasts.
When he has removed the appropriate amount of breast tissue, he will close the incisions, tightening the skin and lifting the breasts to a more youthful position. He may also move the nipple and areola to a higher position to improve the overall appearance of the breast.
After he has closed the incisions with sutures, a surgical dressing will be applied. Your breasts will likely be wrapped in a compression garment, which will improve healing. This should be worn per Dr. Jonov's instructions for the first couple weeks of your recovery.
Contact Us
Still Have Questions?
Give us a call at 206-324-1120 Or Chat by clicking the icon in the lower left hand corner of your screen additionally you can  Contact Us by filling out the form below.