Liposuction Price
First Area: $2,995
Each Additional Area: $1,999
LIPOSUCTION IN SEATTLE AND TACOMA
Getting rid of stubborn, unwanted fat can often be a lifelong struggle. Dieting and exercise can help you shed the pounds. Yet, what happens when you are at a healthy weight? Or within a few pounds of goal weight and it just won't come off? This is where liposuction can come in. Liposuction is a cosmetic procedure that can remove stubborn fat deposits from many parts of the body. It also aids in other cosmetic surgeries. Dr. Jonov at Seattle Plastic Surgery offers liposuction procedures in the Greater Seattle and Tacoma areas.
HOW DOES LIPOSUCTION WORK?
There are many different ways to perform liposuction that depend upon the patient's individual goals, health, and anatomy. Generally, Seattle lipo aims to remove unwanted, stubborn fat from the body. This often happens as part of a major weight loss transformation. The procedure helps patients get rid of the fat resistant to diet and exercise. 
Every fat removal procedure will differ based on the treatment area and the individual patient. It is a highly customizable procedure and your Seattle plastic surgeon will cater it specifically to your needs. 
History of Liposuction
Liposuction, also known as liposculpture, first became a sensation in the 1970's. Father and son Italian doctors developed the first blunt tunneling device that soon became the standard. However, the concept of fat removal and body contouring was first introduced by Dr. Charles Dujarier in the 1920's. 
Early liposuction included a large tube to suck out fat and featured more risk and invasive surgical technique than modern liposuction. Over time, the tools cosmetic surgeons used to perform liposuction became smaller and more refined, until Drs. Arpad and Giorgio Fischer developed their blunt instrument in 1974. This catapulted the popularity of liposuction and allowed for liposuction surgical techniques to improve in the coming decades.
In 1982, the first liposuction cannula and techniques around it  were developed. This significantly reduced complications, risks, and recovery time associated with the procedure. These two new techniques included the "wet lipo" technique which utilizes a similar method to today's "super wet" technique. 
As the 20th century rolled into the 21st century, other types of lipo became available. The next iteration of liposuction came in the form of lasers. Laser assisted liposuction used lasers to liquefy fat before using more traditional liposuction methods to remove the fat. While lasers sometimes decreased the amount of bruising, they could also result in burns or skin damage. Additionally, fat removed using the laser liposuction method is not viable for fat transfer.
Today, most plastic surgeons favor tumescent liposuction (evolved form of the "wet" lipo technique) and ultrasound assisted techniques. Ultrasound assisted liposuction, or ultrasonic liposuction, works similarly to lasers, except that it comes with less risk. Also, the fat can be transferred to augment other parts of the body such as the breasts, lips, or butt.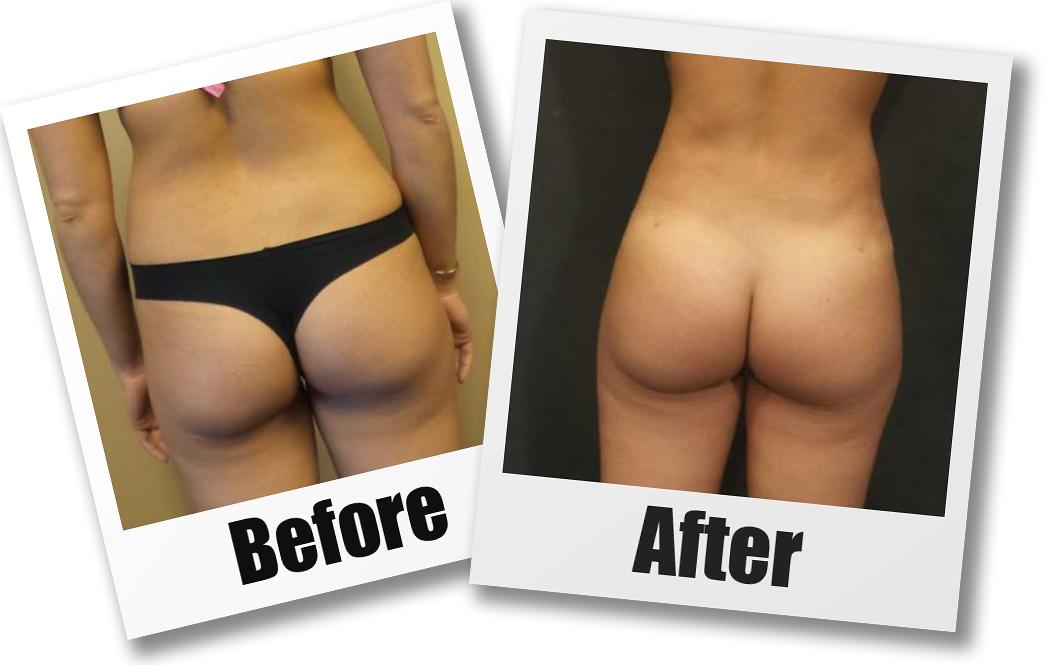 BENEFITS OF LIPOSUCTION IN SEATTLE
Liposuction holds many benefits to patients in the Greater Seattle area. While the benefits you experience as an individual will vary from others, but in general, benefits include:
Reduction of fat deposits on the body

Shapelier, flattering contour

Micro-incisions

Long lasting results

Safe, modern surgical techniques

Minimally invasive

Ability to have multiple areas treated in one procedure

Fat can usually be transferred to other parts of the body

Revise the results of other surgeries such as a tummy tuck
WHO IS A GOOD CANDIDATE FOR LIPOSUCTION?
The best liposuction candidates are in good general health, nonsmokers, and within 25 pounds of their goal weight. Liposuction is a safe surgery that does not require large incisions. This means that many people are good candidates for the procedure. 
During your consultation, your Tacoma plastic surgeon will help you determine if liposculpture will benefit you and not harm your health. Providing a full medical history ensures that your cosmetic surgeon can ensure the safest procedure possible.
Will It Help Me Lose Weight?
A common misconception is that liposuction is a weight loss procedure and can help get rid of large amounts of fat. This is simply not true. Liposuction only removes small amounts of fat, usually no more than ten pounds at a time, to provide tone and shape. The procedure is best for those who have experienced weight loss or with stubborn fat resistant to diet or exercise. Or, for those who have uneven fat deposits.
SEATTLE LIPOSUCTION: BEFORE AND AFTER
Before
When you come in for a consultation at Seattle Plastic Surgery, your cosmetic surgeon will want to garner a good idea of your goals and health to determine if you are a candidate. They will do this through a thorough conversation where you are welcome and encouraged to ask questions. 
First, they will ask about your concerns, your goals for liposuction, and the areas you are interested in treating. After gaining an idea of your goals, they will review your medical history to ensure that you are an ideal candidate. Finally, they will conduct an exam of the areas to see if liposuction could help you achieve your goals. 
During
The majority of liposuction performed at Seattle Plastic Surgery utilizes the tumescent technique. This is now the standard for surgical liposuction procedures. The actual surgical technique will vary depending upon the area(s) that your plastic surgeon performs the procedure. 
On the day of surgery, your cosmetic surgeon will review your surgical plan and make marks to guide them during surgery. This will help them keep your goals and the look you want in mind while they perform the procedure.
The first step of your Seattle liposuction procedure is to place you under anesthesia. Our licensed anesthesia providers will carefully place you under general anesthesia and continue to monitor you throughout. 
Once you are comfortably under anesthesia, your cosmetic surgeon will inject tumescent fluid into the fat of the targeted areas. Tumescent fluid is a mix of lidocaine, epinephrine, and saline. Not only does this add another level of anesthetic and make suctioning the fat easier, the epinephrine helps constrict blood vessels. This can reduce bleeding, bruising, and improve overall recovery. 
Next, your cosmetic surgeon will use a micro-cannula and begin to suction out the fat. Simultaneously, heat is applied to the area to help tighten the skin and decrease the overall risk during surgery. Like with tumescent fluid, the heat aids in recovery and the safety of the procedure.
As discussed above, our cosmetic surgeons do not perform liposuction to remove fat cells. Our premier plastic surgeons liposuction with purpose and intention to create shape, form, and figure. After liposculpture in Seattle, you can enjoy a flattering and contoured new body.
The Final Steps
Along with these techniques, the plastic surgeons at Seattle Plastic Surgery use the latest drugs that increase safety and comfort. Liposuction remains one of the most popular cosmetic procedures because of the constant advancements surrounding the procedure.
To finish up the procedure, your cosmetic surgeon will stitch up the cannula entry points. Liposuction requires only minimal suturing and small incisions because of the use of micro-cannulas. For those who do not have large amounts of extra skin, liposuction is a great alternative to a tummy tuck.
After
Once you wake up, you will need someone to drive you home because you will likely feel groggy from general anesthesia. Your plastic surgeon will give you instructions for your liposuction recovery. Likely, they will require you to wear a compression garment all day for two weeks. Then, later, for 12 hours every day over the remainder of your recovery. 
The compression garment will help reduce swelling and promote blood circulation. Many patients often find their recovery more comfortable wearing a compression garment. Along with the garment, your plastic surgeon may prescribe other medications and regimens to help along your recovery. 
Many patients return to work within 1-2 weeks of their liposuction in Seattle. With a healthy recovery and proper care, most patients return to the majority of their activities around a month following surgery. Each patient will vary in the time it takes to return to daily life.
Much like every procedure is a customized surgery, every recovery will depend upon the individual patient. You can expect swelling to last for a few months. This means that your final results will take some time to settle in.
How Can I Reduce Swelling?
Along with wearing your compression garment as your plastic surgeon dictates, you can reduce swelling in many ways. Avoiding NSAID painkillers like Aspirin and Ibuprofen because they can increase bleeding and bruising in the body. Our cosmetic surgeons usually encourage walking once you can because this promotes healthy blood circulation which can decrease swelling. 
Finally, ultrasound lymphatic massages can help drain fluid buildup in your body. Performed at Seattle Plastic Surgery by master estheticians, ultrasound lymphatic massages can lead to a healthier and more comfortable recovery.
Maintaining Liposuction Results
Once you see your final results, many patients worry about maintaining them. If you continue to practice a healthy diet and exercise routine, you should easily keep your liposuction results for many years. The good news about liposuction is that once fat is removed, it cannot grow back. The bad news is that the remaining fat cells can expand and hinder your results. Large weight fluctuations, including those during pregnancy, can jeopardize your results.
This is why lipo is best performed after planned childbirth and when you are actively living a healthy lifestyle. Your cosmetic surgeon can perform liposuction on all body types. They will help you understand what to expect from Seattle liposuction based on your anatomy and health.
Can I Do Tacoma Lipo With Other Procedures?
Liposuction often aids in other surgical procedures like a Mommy Makeover, male breast reduction, and facelifts. Most commonly, liposuction is part of fat transfer surgeries like a Brazilian butt lift or skinny BBL. It is especially common during tummy tuck procedures such as a fleur de lis tummy tuck. Many will also have Renuvion skin tightening at the same time as liposuction. Additionally, combining procedures is usually safe when performed by a skilled and talented plastic surgeon. 
If you are interested in more than one cosmetic procedure, talk about it during your consultation. Combining your surgeries can often lead to less stress on your body, a better recovery, and ultimately, achieving your results sooner.
CREATING SHAPE: LIPOSUCTION AT SEATTLE PLASTIC SURGERY
Liposuction is not a simple procedure. It requires a skillful plastic surgeon who has performed many fat removal surgeries. Dr. Jonov and Dr. Santos both have decades of experience performing liposuction of the face and body. 
Dr. David Santos–a facial plastic surgeon–uses liposuction during his facial fat transfer procedures. Additionally, during other facial plastic surgeries to reduce the appearance of a double chin or fat deposits in the neck. He is a double board-certified plastic surgeon with decades of experience. He provides the gold standard in facial plastic surgery like facelifts, brow lifts, and eyelid surgery.
Dr. Jonov specializes in facial, body, and breast cosmetic surgery. He has performed liposuction all over the body and focuses on sculpting the perfect contour using the newest in fat removal procedures. With decades of experience and three board certifications, Dr. Jonov knows how to achieve the results you want with liposuction in Seattle.
Dr. Santos and Dr. Jonov do not just remove fat. They use the newest and most effective technologies to promote skin tightening and long lasting results. This gives you not just less fat, but a tighter physique and body shape.
About Seattle Plastic Surgery
At Seattle Plastic Surgery, we offer amenities like freshly baked cookies, coffee, and specialty water to keep you comfortable. Located in a private office on First Hill, Seattle Plastic Surgery values your convenience and comfort. We go above and beyond during every stage of your liposuction procedure. We also accommodate body contouring patients from Vancouver, BC.
To schedule a consultation at Seattle Plastic Surgery, call us at 206-324-1120 or contact us online using the form above.
Still Have Questions?
Give us a call at 206-324-1120. Chat by clicking the icon in the lower left hand corner of your screen, or Contact Us by filling out the form below.