Facial Fat Transfer Price
Varies
Dr. Santos, is undoubtedly one of the best facelift surgeons in Seattle, having performed over 4,000 facelifts in his career.
FACIAL FAT TRANSFER IN SEATTLE AND TACOMA WITH DR. DAVID SANTOS
Wrinkles, facial thinning, and skin laxity are all concerns Dr. Santos addresses at Seattle Plastic Surgery. For some, a facelift or brow lift may best address their needs. For other patients who have submalar hollows, dark circles under the eyes, or other facial hollows, a facial fat transfer procedure may more appropriately serve their needs. You may consider combining a fat transfer with another facial surgery for the best results. This procedure is a popular alternative to dermal fillers because the fat and injected material comes from your own body. Dr. Santos at Seattle Plastic Surgery offers facial fat transfer to patients in the Seattle and Tacoma areas.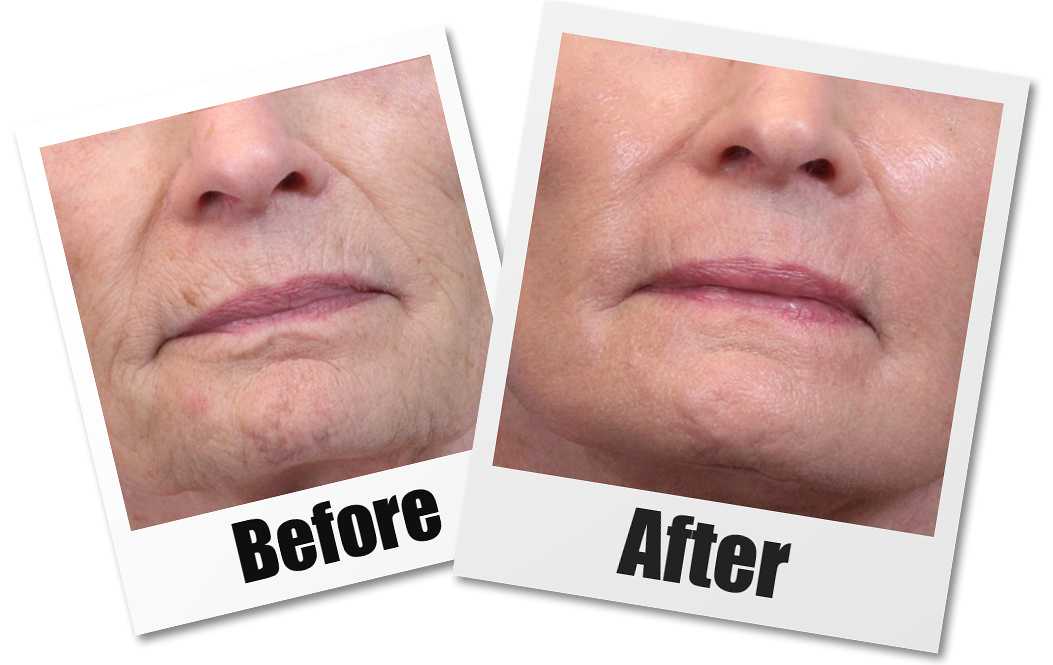 WHAT IS FACIAL FAT TRANSFER?
Facial fat transfer, sometimes called fat grafting, is a procedure that transfers fat from another part of the body and into specific areas of the face to provide a fuller and rejuvenated look. The procedure is minimally invasive and custom tailored to your individual needs.
Fat transfer procedures are popular alternatives to dermal fillers. With a fat transfer in Seattle, you may still need more than one procedure to see the results you want. However, once enough fat takes root within your face, these results remain permanent. In general, some fat will absorb back into the body naturally. However, fat transfers often look and feel more natural than dermal fillers. Furthermore, transferred fat has lower risk of rejection than fillers because the fat comes from your own body. 
What Causes The Need For Fat Grafting?
Aging is the main factor when it comes to the need for facial fat transfer. Much like how our face changes during puberty, our face continues to thin throughout our lives. Other factors such as sun damage, medical conditions, weight loss, and other factors can influence facial thinning and sagging. 
What Parts Of The Face Can Benefit?
Dr. Santos can transfer fat to many areas of the face to provide natural fullness and help get rid of hollows on the face. Just a few of the areas that Seattle fat grafting can treat are: 
Cheeks

Lips

Marionette Lines

Nasiolabial folds

Eyelid/ under eye hollows

Temples
Certain areas tend to be more popular among younger patients, like fat transfer to the lips. Other transfers such as fat transfer to the temples or marionette lines are more common in older patients.
Interested in a Facial Fat Transfer?
Fill out the form below for more information or to set up a consultation
Where Can Dr. Santos Harvest Fat For Transfer?
For facial fat transfers, Dr. Santos will typically harvest fat from the lower abdomen because this type of fat is extremely compatible with a facial fat transfer. For patients without sufficient abdominal fat, the thighs can be used as a good alternative. However, if a patient does not have enough fat, a fat grafting procedure may not be the best procedure to help them achieve their goals.
SEATTLE FACIAL FAT TRANSFER BEFORE AND AFTER
Before
When you come in for your initial consultation with Dr. Santos, he will first inquire why you are seeking a facial fat transfer and what you want to achieve with the procedure. Once he understands your goals, he will ask about your medical history and medications you are taking. Finally, he will conduct an examination of your face. If he believes a fat transfer could benefit you and give you the results you want, he will decide whether you are a viable candidate for fat transfer to the face.
Before your surgery, Dr. Santos will discuss the plan of action for your procedure with you. This includes deciding on a harvest site for the fat. Dr. Santos will ensure that you fully understand the surgery before proceeding. 
During
On the day of your fat transfer, you will come into our private Seattle office. Dr. Santos will again review the particulars of your procedure and mark the treatment areas.
During surgery, Dr. Santos will make a small incision at the harvest site and insert a miniature liposuction cannula to harvest the necessary fat. Usually, only a little fat is needed to accomplish dramatic results with a Seattle facial fat transfer. Once he finishes the liposuction procedure, he will purify the fat and process it for transfer into the target areas of the face. 
Using a thin cannula and tiny injection sites, Dr. Santos will inject the fat into the face. Little fat is transferred during each injection. This allows Dr. Santos to precisely inject the fat, ensuring a good result and safety during surgery. He will inject more fat than desired because some fat will be reabsorbed by your body as you heal. Because he transfers more initial volume than dictated by the desired result, there will be a slight period of reduction once the unattached face absorbs. 
After
At the end of the procedure, Dr. Santos may suture the harvest or injection sites, though this may not be required at all locations. When you come back to full consciousness after surgery, your may feel tightness or tenderness in the face. You can expect some degree of swelling and bruising as well, but these should slowly subside as you recover. 
HOW MUCH DOES FACIAL FAT TRANSFER COST?
The cost of a Seattle and Tacoma facial fat transfer varies depending upon whether you choose local or general anesthesia for your fat grafting procedure. Facial fat grafting with local anesthesia costs $4,995 and with general anesthesia costs $5,995. These prices can change depending upon your specific needs. Dr. Santos can provide a better idea of pricing after your consultation.
RECOVERY AFTER FACIAL FAT TRANSFER IN TACOMA
A Tacoma fat transfer, though a non-invasive procedure, does have an associated downtime and recovery period. Most patients return to work within 4 to 7 days, depending upon their specific procedure and recovery. While you may experience swelling for up to a few weeks, noticeable swelling should subside within a week. Most other visible effects of the surgery can easily be covered with makeup. 
For the first few days after the procedure, you can expect to wear a compression garment at night around the harvest site. While there should be limited need for prescription pain medication, Dr. Santos can help you manage any tenderness or discomfort using over-the-counter painkillers, like acetaminophen. Dr. Santos may also prescribe an antibiotic to prevent infection during recovery.  
Dr. Santos will restrict strenuous activity and exercise for around two weeks after surgery. He will approve your return to work and exercise on a case-by-case basis based on your post-operative appointments and healing after your facial fat transfer in Tacoma. Usually, within two weeks, you can return to your normal activities and routines. 
Dr. Santos will personalize your facial fat transfer to fit you and your needs. Every person and procedure is unique, therefore, he will make sure that your recovery fits you, your needs, and the goals you set forth in the consultation.
How Can I Help Along My Recovery?
When it comes to your recovery, it is easy to feel discouraged or like the healing process is out of your hands. However, there are many things you can do to help your recovery. Dr. Santos will advise you on most aspects of your recovery, including what you can do at home to make your recovery as easy and comfortable as possible, such as: 
Following all post-operative directions Dr. Santos gives

Taking all prescribed medications

Elevating the head of the bed to a thirty degree angle

Avoiding strenuous activities

Ice compresses on the treated areas for the first 48 hours

Contacting Dr. Santos and Seattle Plastic Surgery immediately if you have concerns
SEATTLE AND TACOMA'S FAT TRANSFER SPECIALIST:
Dr. David Santos is a facial plastic surgeon with multiple board certifications who performs over one hundred facial fat grafting procedures a year. He is one of the first surgeons to utilize local anesthesia during facelifts and other facial procedures. This increases the level of safety for his patients while reducing the associated side effects and risks of general anesthesia. 
Dr. Santos is always refining his techniques and learning the newest in facial plastic surgery. This flexibility allows Dr. Santos to cater your facial fat transfer to fit your needs and goals. His gentle and careful surgical techniques help reduce side effects and the need for painkillers after surgery. 
Seattle Plastic Surgery has served the Greater Seattle area for over two decades. At our private office, we offer such amenities as freshly baked cookies, water, fresh coffee, and juice. We aim to make every visit to our office a comfortable and positive experience.
At Seattle Plastic Surgery, we hold our surgical center up to the same high standards as hospitals, even though we are not required to do so. Your safety is our number one priority. There is no need to worry while in our care, as Dr. Santos and the Seattle Plastic Surgery team will make sure you always receive the care you need.
To schedule a consultation with Dr. Santos at Seattle Plastic Surgery, call us at 206-324-1120. Chat using the icon on the lower left, or contact us using the form above.
STILL HAVE QUESTIONS?
Give us a call at 206-324-1120 or chat by clicking the icon in the lower left hand corner of your screen. Additionally, you can by filling out the contact form on this page.