Breast Augmentation
(Saline Implant)
$4,995
TRANSUMBILICAL BREAST AUGMENTATION SEATTLE AND TACOMA
A modern breast augmentation using silicone breast implants was first performed in Houston, Texas in 1962. Around thirty years later in Houston, plastic surgeons performed  the first breast augmentation through an incision in the belly button. Plastic surgeons continue to find ways to innovate and provide the best results for breast augmentation patients. Dr. Craig Jonov is a renowned plastic surgeon specializing in high end breast augmentation procedures. Seattle Plastic Surgery offers the best transumbilical breast augmentation Seattle and Tacoma offer.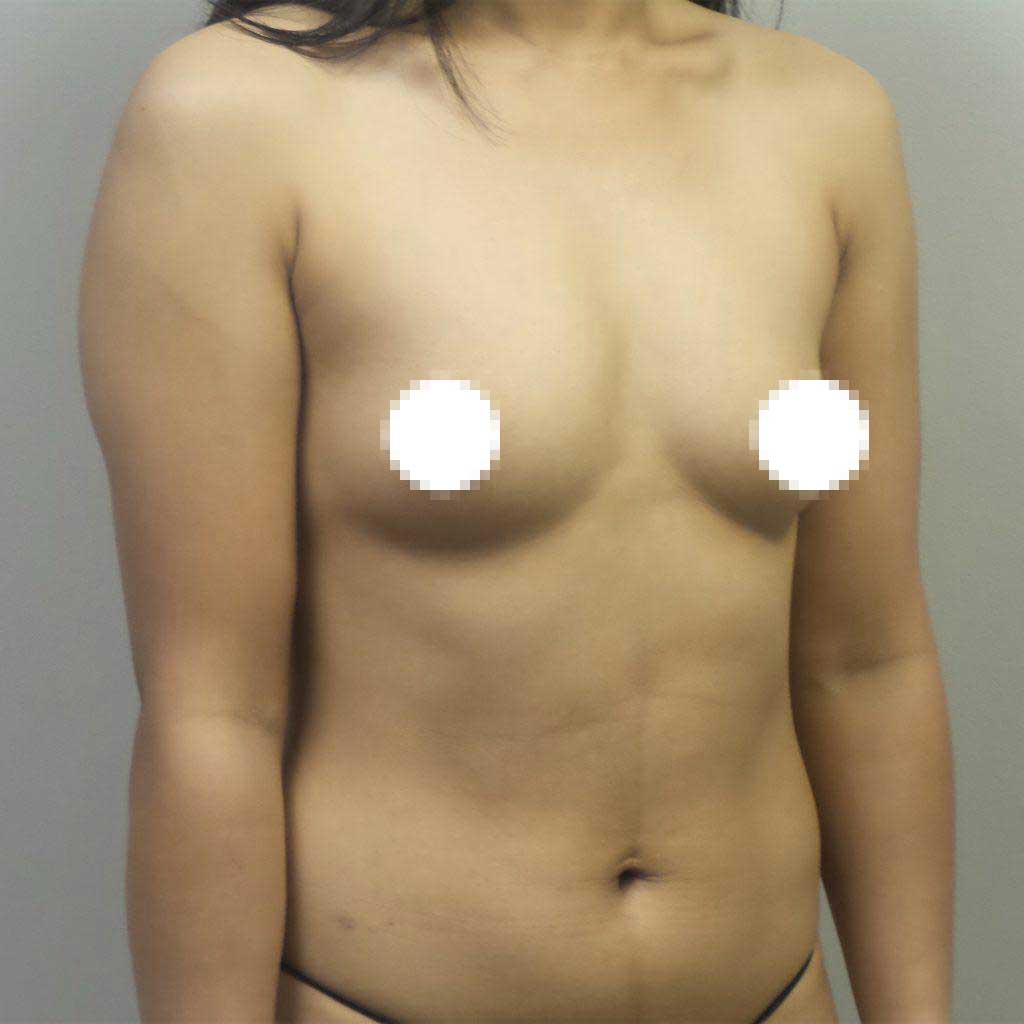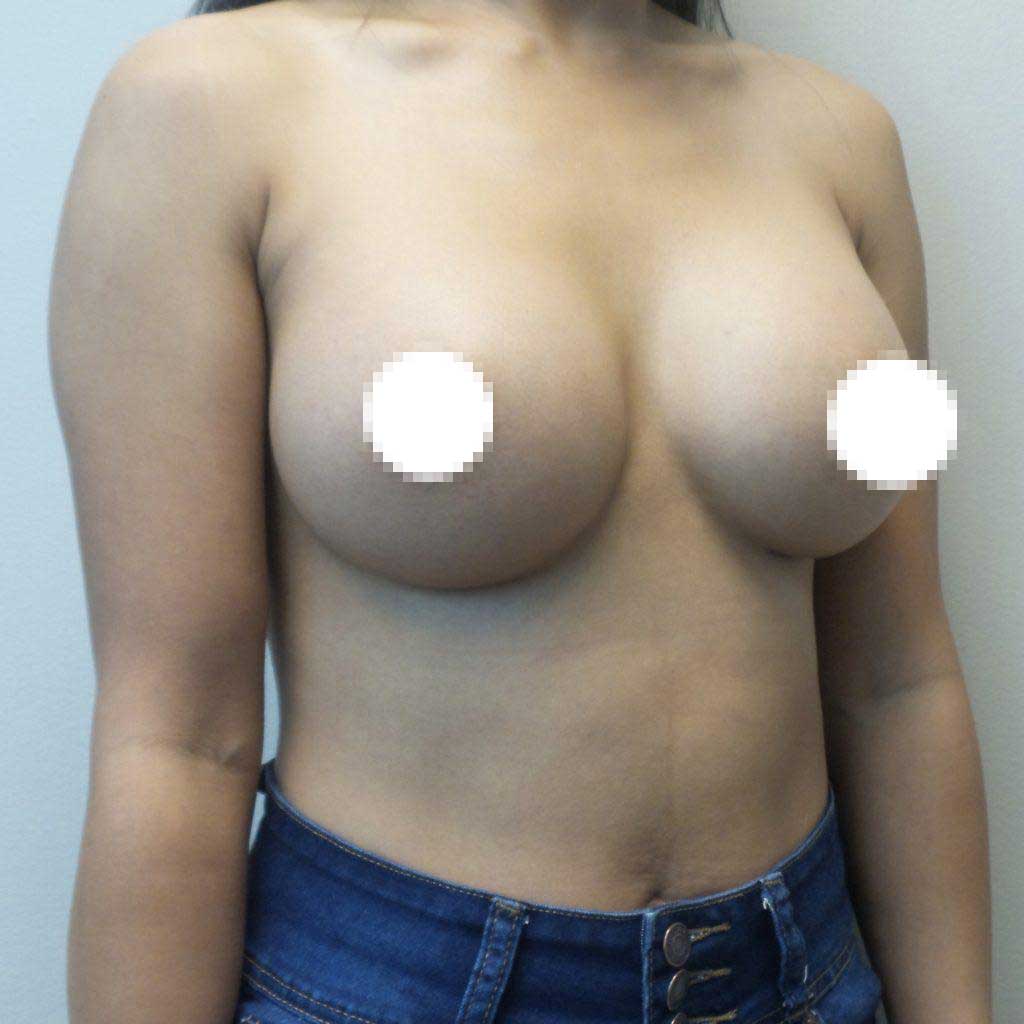 OVERVIEW: TRANSUMBILICAL BREAST AUGMENTATION
Transumbilical breast augmentation is a procedure that inserts breast implants through an incision in the belly button. Due to the surgical technique, only unfilled saline breast implants are placed using this method. Pre-filled breast implants such as silicone gel implants and gummy bear implants require other incision locations.
The main advantage of this technique is that it keeps scarring completely away from the breasts. Many women like this because it makes it easy to conceal their breast implants. The transumbilical incision also reduces and oftentimes eliminates risks to the nipples.
In general, a breast augmentation surgery aims to make the breasts larger. It may also address other aspects like breast shape, irregularities (such as tuberous breasts), and asymmetry. Transumbilical breast augmentation is no different and can achieve the same results as other types of breast augmentation.
See Some of Our Success Stories
At your consultation (whether virtual or in person), you and your cosmetic surgeon will discuss your goals for the procedure, medical history, and examine your breasts to determine if you are a good candidate for transumbilical breast augmentation
CHOOSING THE TRANSUMBILICAL TECHNIQUE: IS IT RIGHT FOR YOU?
Few plastic surgeons have the proper training or qualifications to perform the transumbilical technique. Therefore, finding out if you are a candidate for TUBA requires finding a plastic surgeon adept in all breast augmentation incisions.
Dr. Jonov is a highly experienced plastic surgeon who has performed thousands of cosmetic breast surgeries. At a consultation, Dr. Jonov can determine if you are a good candidate for the transumbilical method.
He will ask about prior surgeries, medical history, and goals for surgery. Dr. Jonov will then perform a physical exam. This will allow him to determine if you are a good candidate for transumbilical breast augmentation. Typically, good candidates for the procedure:
Prefer or are okay with saline breast implants

Prioritize their desire to not have scarring on the breasts

Are in good general health 

Have not had any major abdominal surgeries (C-sections or apendectomies usually do not disqualify a healthy candidate)

Understand the procedure and have realistic expectations for the procedure
TYPES OF BREAST AUGMENTATION
Most forms of breast augmentation place breast implants to restore breast volume and provide the desired breast shape. Breast implants are the most reliable type of breast augmentation. Plastic surgeons use many surgical techniques to position breast implants.
Inframammary Fold:
Hiding the incision in the natural breast crease is the most common place for a breast augmentation incision. Also known as IMF breast augmentation, Dr. Jonov can place both saline and silicone implants using this method. This incision location offers complete access to the pectoral muscles and breast pocket where Dr. Jonov will place the implants.
Periareolar:
Among another common technique that plastic surgeons use for breast implant placement is the periareolar technique. This method creates a half circle incision along the bottom of the areola. The natural change in skin pigmentation at this area usually results in a well camouflaged scar. This method may not be effective for people with small nipples. However, in most cases, this technique gives Dr. Jonov ample control to place the implants.
The periareolar breast augmentation incision does pose the most risk to the nipple. For many patients, this is a top concern. Other methods may offer more benefits to people worried about damage to the nipple or milk ducts.
Transaxillary:
The transaxillary approach utilizes an incision in the armpit. This incision is growing in popularity with patients and plastic surgeons. Like transumbilical breast augmentation, this approach also keeps scarring off the breasts. Another major advantage of the transaxillary incision is that breast implants can be placed behind the muscle without cutting through it.
For patients who are not good candidates for transumbilical breast augmentation, the transaxillary method may offer a similar solution.
View breast augmentation before and after photos
THE TRANSUMBILICAL SURGERY TECHNIQUE
To perform a transumbilical breast augmentation, you will be placed under general anesthesia. Dr. Jonov will then make a small incision in your belly button. He will then create the tunnels to place the breast implants. The tunnels are just beneath the skin and move through the fat. There is little risk to the organs as the tunnel moves above the muscle. 
Once the tunnels are created, Dr. Jonov will prep the breast implants. The saline implants are rolled up and inserted carefully through the tunnels. This takes precise movements and a well trained surgeon. Dr. Jonov then carefully positions the breast implants. The entire process takes around an hour, but surgical time can vary depending on the individual surgery.
SEATTLE BREAST AUGMENTATION RECOVERY
Immediately following surgery, you should notice a difference in the size of your breasts. You may also notice some swelling. Your final results will take time to settle in. Patients usually see their full results in nine months to a year. 
On the first day of your recovery, you may need pain medications and you should rest. It is important to get up and walk occasionally to promote good circulation. Your caregiver should remain with you for the first 24 hours after surgery. 
You will continue to see Dr. Jonov for post-operative appointments during the first week. Typically, you will have your bandages and drains (if any were placed) removed within the first week. You may also have some side effects like pain, swelling, temporary numbness, and bruising. Nearly all side effects should resolve in about a week, although swelling can last for a couple months. In most cases, swelling becomes hard to see in about two weeks.
BENEFITS OF TRANSUMBILICAL BREAST AUGMENTATION
The transumbilical breast augmentation method holds many benefits for patients. As more plastic surgeons learn and refine the technique, more patients have begun to seek it out. The main benefits of transumbilical breast augmentation:
Scarring away from the breasts

No tension from breast implants on the incision may reduce chances of infection

Less risk to the nipples

May decrease the risk of capsular contracture

Many patients experience a shorter recovery time

Incision normally well hidden inside the belly button

Less likely to experience loss of sensation in the nipples or surrounding structures
FREQUENTLY ASKED QUESTIONS
As a relatively new technique, patients often come into the office curious about TUBA. There are also many misconceptions about the transumbilical breast augmentation technique. Below you can find the answers to many commonly asked questions about transumbilical breast augmentation.
Is The TUBA Method Safe?
The transumbilical technique is just as safe as any other breast augmentation procedure. While it may not be the right option for every patient, studies have shown that infection rates may be lower with transumbilical breast augmentation than surgeries that go through the breast fold or areola. 
When performed by a talented and experienced plastic surgeon like Dr. Jonov, transumbilical breast augmentation is a safe surgery.
Can I Have Transumbilical Breast Augmentation If I've Had A Tummy Tuck?
Previous abdominal surgeries may hinder your ability to undergo a TUBA procedure. Small scale surgeries such as Cesarean section likely will not disqualify you from the procedure. However, larger scale surgeries, like a tummy tuck, may make it not ideal to place breast implants through the belly button. 
The best way to determine this is at a consultation with Dr. Jonov where he can examine the previous surgery site. Every patient heals differently and every procedure varies based on the patient. Therefore, in some cases, it may be possible.
Are Breast Implants More Likely To Bottom Out?
A prevailing myth about transaxillary breast augmentation is that it is more likely to cause breast implants to bottom out. "Bottoming out" is a term for when the breast implant sits too low on the chest. Bottoming out is often caused from errors in creating the breast pocket, or expansion of the breast pocket after surgery.
Due to the technique of placing implants from below the chest, some people think this increases the risk of bottoming out. This is untrue. Transumbilical breast augmentation is no more likely to cause bottoming out than other techniques.
Can Dr. Jonov Place The Breast Implants Under The Muscle With TUBA?
Yes, Dr. Jonov can place saline breast implants under the muscle with the transumbilical technique.
Will There Be Visible Tracks From The Belly Button To Breasts?
Visible tracks becoming a permanent marker of transumbilical breast augmentation is notably rare. Once your tissues settle and swelling subsides, you should see no visible tracks on your abdomen. Any permanent tracks are unlikely to occur when choosing the best surgeon and with an ideal candidate.
Why Is It Sometimes Called "Scarless Breast Augmentation"?
The procedure is often referred to as "scarless" because the incision and any subsequent scarring is usually undetectable due to its strategic placement in the belly button. Even in a bikini, there is typically no visible scar. Therefore, some call transumbilical breast augmentation "scarless breast augmentation".
THE BEST BREAST AUGMENTATION SEATTLE OFFERS AT SEATTLE PLASTIC SURGERY
Transumbilical breast augmentation requires a carefully selected plastic surgeon. At Seattle Plastic Surgery, Dr. Jonov offers the best transumbilical breast augmentation Seattle has to offer. With decades of experience performing cosmetic breast surgeries, Dr. Jonov understands that every patient has unique expectations and desires. He custom caters every procedure to fit the patient's unique view of how they want their breasts to look.
Seattle Plastic Surgery is located just off I-5 in the First Hill neighborhood of Seattle. In Seattle's medical hub, we offer a high standard of care in our state-certified outpatient surgery center. Along with meeting strict safety standards, we make available unique amenities like Voss water, juice, hot coffee, and freshly baked cookies.
To schedule a consultation with Dr. Craig Jonov, call us at 206-324-1120. You can also contact us online through the contact form on this page, chat, text, and our Price Simulator™ app.
Still Have Questions?
Give us a call at 206-324-1120 or chat by clicking the icon in the lower left hand corner of your screen additionally you can Contact Us by filling out the form below.