Lash Lift & Tint
(1 session)
$160
Procedure Time: 30 min - 1 Hr
Recovery Time: None; 24 hours of modified routine
Lash Lift & Tint Seattle & Tacoma
Eyelashes play a major part in the appearance and shape of the eye. When applying makeup, people use mascara, eyeliner, and eyeshadow to accentuate and change the look of their eyes. With most people's busy routines, this can become cumbersome or nearly impossible to accomplish in the mornings. Luckily, there are now solutions that can dye and shape the lashes for an extended amount of time. This lessens the amount of eye makeup one needs to achieve their desired look. Seattle Plastic Surgery performs the best lash lift and tints in Seattle and Tacoma.
The Low Down On Lash Lifts & Tints
A lash lift is essentially a perm for your eyelashes. It creates a flattering, curved shape and uses solutions to maintain the shape for weeks. The exact curve and shape achievable are dependent on the length of your lashes, the natural shape of your eye, and the goal shape. Your master esthetician will work with you to create your ideal shape based on your goals and lashes.
Lash tints are similar to dyeing your hair. They will tint your lashes a darker color to make it appear as if you are always wearing mascara. Tints would be considered permanent (or semi-permanent) if lashes did not naturally regenerate every four to eight weeks. Therefore, this is roughly the amount of time you can enjoy your tinted lashes.
History Of Lash Enhancement
Altering the lashes in some way was in fashion in almost every century and major culture in the world. Ancient Egyptians used brushes, ointments, and other substances to temporarily lengthen and dye their eyelashes. Ancient Romans also viewed long eyelashes as a symbol of youth and morality. 
In contrast, in the Middle Ages, eyelashes were viewed as vulgar and well-to-do ladies would pluck them. This also was to show off their foreheads because high foreheads were in vogue. The plucking of eyelashes as a beauty trend continued off and on throughout the Renaissance.
Eventually, by the Victorian era, the first mascara was invented. About half a century later, the first fake eyelashes were patented. While viewed by some as vulgar, voluminous lashes caught on and fake eyelashes became mainstream in the 1950s.
Towards the end of the 20th century, eyelash extensions were created and became popular in Korea. By 2004, eyelash extensions reached the US market. This was essentially a semi-permanent form of fake lashes that lasts at least three to four weeks on average. If strictly maintained, they can essentially be permanent.
Lash lifting–or eyelash perms as they were originally called–started in the 1980s. However, it did not catch on because originally harsher chemicals were used to achieve the lifted and curled effect. Today, keratin is one of the main ingredients used during lash lifts. As far as lash tinting, people have dyed their eyelashes for centuries. The modern methods, however, developed more recently.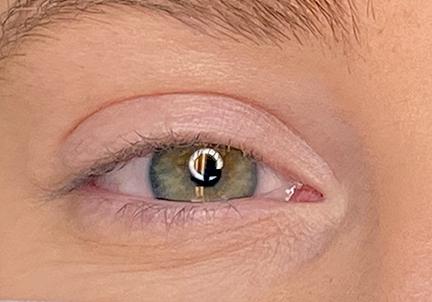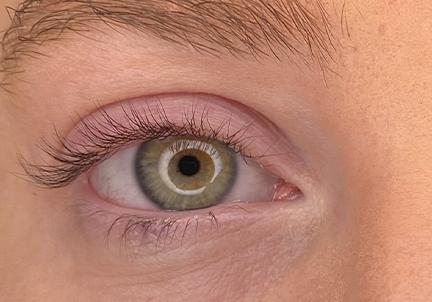 Benefits & Risks Of A Lash Lift & Tint
Lash lifts and tints are procedures that come with many risks and some small risks. It is important to understand how the benefits and risks may differ for you. As well as weigh them before deciding to undergo a Seattle lash lift with tint. Your master esthetician can discuss these with you during your consultation.
Benefits
Lash lifts and tints have many benefits. They are attractive to people wanting to have a more laid back routine while still maintaining their lashes. Among the benefits and advantages include:
Lengthened, volumized lashes

Dark lashes

Appearance of mascara and curl without use of makeup or beauty tools

Only use your natural lashes

Works on most lash lengths

Fewer avoidances than extensions

Temporary, but lasts weeks

Low maintenance

Can still wear eye makeup if desired

Complements a brow tint
Risks
The risks associated with a lash lift and tint are fairly minuscule. If you have recently had eye surgery, have an infection, or are taking certain medications your master esthetician may recommend other options for your lash enhancement. Among the possible risks include:
Infection

Dry eye

Allergic reaction

Brittle eyelashes

Bald spots or gaps in the lashes

Chemical burns

Temporary lash loss

Other issues or injuries to the eye area
There are more permanent or concerning complications, but they are extremely rare or more associated with at-home kits. Your master esthetician may also perform a patch test a few weeks before your appointment. This is to monitor for a possible allergic reaction. Assuming there is not one, you can likely proceed with your lash lift and tint.
Before & After Lash Lift & Tint
Before
The first step in getting voluminous lashes with a Seattle lash lift is to schedule a consultation with a master esthetician. At this appointment, they will discuss your goals, medical history, lifestyle, and the various lash options. If you and your master esthetician determine a lash lift with tint is the best option, they will describe the procedure.
Before the end of the consultation, your master esthetician may perform a patch test. You will also receive a finalized price quote based on your particular treatment. From there, if you had a patch test performed it will be a couple of weeks before your lash lift.
During
Once you arrive at the office for your lash lift and are taken to a private treatment room, your master esthetician will begin by cleaning your lashes. Even if you come free of eye makeup like instructed, there is still build-up that can affect your lift. After this, they will place a pad underneath your eye to protect the skin and bottom lashes. Finally, your master esthetician will adhere a silicone pad to the top eyelid. They can now start your eyelash lift.
Using a tool specifically designed for lash lifts, your master esthetician will gently press the eyelashes against the silicone pad. This creates the coveted curl of the lash lift. After the lashes are neatly combed onto the pad, your master esthetician will apply two different solutions. Each needs to be set for about ten minutes.
Next, your master esthetician will perform the lash tint. Lash tints look the most dramatic on light-colored lashes, however, anyone can benefit from a lash tint. Patients typically choose black, but lighter brown tints are also available. Applying the tint on your lashes, it will sit for about ten to twenty minutes before it is removed.
Your master esthetician will then clean off the excess tint and remove the pads. The lash lift and tint are now complete. Your master esthetician will provide aftercare instructions and you can continue with the rest of your day.
Contact Us
To learn more and schedule a consultation, fill out the form below and our team will reach out shortly.
After
While a lash lift and tint is less work to maintain than eyelash extensions, it is still important to use caution in the first 24-48 hours. Activities or situations you will need to avoid in that time frame include:
Applying eye makeup

Using makeup removers

Showering

Most skincare

Excessive sweating

Swimming

Rubbing your eyes

Other facial treatments/services
Always such a lovely and welcoming experience. I never feel embarrassed about the questions or concerns I have. Definitely a life long customer!

Kayla
If I could give ten stars I would haha. Very attentive & caring staff, made me feel very welcome & comfortable. Also the nurses/staff took great care of me prior & after my procedure.

Karolina
I love this place! Everyone is super friendly and professional. Happy with the services I have received so far.

Kali
Everyone was super professional & put me at ease immediately. Would definitely recommend!

Lane
Frequently Asked Questions
How Do You Maintain Your Lash Lift?
Maintaining a lash lift is much easier than maintaining extensions. To keep your lashes curled for as long as possible, follow your master esthetician's instructions which may include:
Avoid using waterproof mascara

Do not submerge or touch the area for 24 hours

Refrain from makeup and skincare for 24 hours

While not necessary, avoiding oil-based makeup and skincare may help

Touch your lashes as little as possible (including with a mascara wand or other applicator)

Take breaks between lash lifts to avoid damaging the lashes
Depending on the specifics of your lashes and treatment, your master esthetician may recommend other techniques for maintaining your lash lift with tint in Seattle.
Is Eyelash Tinting Bad For Your Lashes?
Eyelash tinting is generally considered a routine and safe practice. However, it is important to have it performed only by an experienced professional and not too often. Additionally, your eyes should remain closed throughout the entirety of your lash lift with tint unless instructed.
Tinting can be bad for your lashes if done incorrectly, using low quality dyes, or if done too frequently. Normally, your master esthetician will recommend waiting a few weeks after your lift and tint wear off to come in for your next one. This is in contrast to lash extensions which can be updated while still in place.
How Do You Prepare For A Lash Lift & Tint?
There is no definite routine for preparing for a lash lift. The only thing that your master esthetician may ask you to do is to come in with no eye makeup on. Depending on your medical history and preference, they may also perform a patch test. This ensures you are not allergic to any of the elements of the treatment.
Who Is Qualified To Perform Lash Services?
In Washington, estheticians and master estheticians primarily perform lash services such as lifts, tints, and extensions. Though, cosmetologists can perform some limited lash services such as tinting. Of the three, master estheticians undergo the most training and education. 
Get Voluminous Lashes With The Best Lash Lift & Tint At Seattle Plastic Surgery
The master estheticians at Seattle Plastic Surgery encompass some of the best and most experienced individuals in Washington State. Having completed rigorous training in both the medical and beautification fields, our master estheticians understand the correct and precise way to give you long lasting eyelash curl and tint safely. Our master estheticians perform the best lash lift and tint Seattle and Tacoma offers. 
Seattle Plastic Surgery is a premier plastic surgery clinic and medical spa located in the heart of Seattle. Just off Broadway and with access to a private parking garage, we provide a stellar and welcoming environment for your lash service. With a multiple decade history, Seattle Plastic Surgery provides the top cosmetic procedures.
To find more information and schedule a consultation, call us at 206-324-1120. You can also reach out online using Price Simulator, chat, or contact form.