Glow Up Package
(3 peels & 3 Microneedling Sessions)
$950
Procedure Time: 30 min - 1 Hr
Recovery Time: Varies Based on Peel Chosen
CHEMICAL PEELS IN SEATTLE
Chemical peels have long been a staple in skin care routines. Known for revitalizing dull skin and helping a variety of skin issues such as fine lines and wrinkles, age spots, and sun damage. Peels are highly customizable procedures and show quick improvement in the overall quality and look of your skin. Seattle Plastic Surgery offers medical-grade chemical peels to the Seattle and Tacoma areas.
HOW DO CHEMICAL PEELS IN TACOMA WORK?
Chemical peels work similar to exfoliants in that they strip away dead skin. Unlike exfoliants, peels go one step further to remove the outermost layers of skin to reveal new skin beneath. Chemical peels use skin-safe acids to accomplish this. The acid used depends on the type and depth of the peel, but can range from glycolic acid for lighter peels, trichloroacetic acid (TCA) for medium peels, or phenol for deep peels.
What Happens During A Peel?
Before:
When you come in for a chemical peel at Seattle Plastic Surgery, your Master Esthetician will begin by cleansing your face and applying prep solution. This solution will help gauge how your skin will react to the chemical peel, which will aid your Master Esthetician in application of the peel according to your needs.
Chemical peels are a non-invasive skin treatment, but with deeper peels, you may be sedated during the procedure. This is because these peels go deeper into the skin and can cause more discomfort than light and medium peels. Your Master Esthetician can discuss these options with you during your consultation.
During:
After skin preparation, your Master Esthetician will apply the peel. There are various options as to how the peel is applied. There are traditional peels and layered peels. Traditional peels are typically one layer. Layered peels are more customizable; your Master Esthetician can customize the number of layers and areas of application during the procedure, based on your skin's reaction to the peel. 
Chemical peels can be self-neutralizing which means they do not need removed. This is common with layered peels. Self-neutralizing peels require a little more aftercare because they continue to work after you leave our office. Typically, this includes not taking a hot shower, exercising, or doing anything that will make the treatment area warm.
Regardless of the particulars of your peel, your Master Esthetician will apply it and monitor the peel during the entire process. Your Master Esthetician may use a hand fan to cool your face. During the application and waiting period, you will likely feel a slight tingling or burning sensation.
After:
After the peel, your Master Esthetician will apply moisturizer and give you aftercare instructions, including preparing for any future chemical peels.
WHAT ARE THE DIFFERENT TYPES OF CHEMICAL PEELS?

Chemical peels vary by strength, depth, and the issues they are best at treating. They usually range from light chemical peels to deep chemical peels. Each type utilizes different acids, so your Master Esthetician can recommend the peel best for your skin and needs.
Light Peels: 
Light peels are normally made from glycolic acid (derived from sugar) or salicylic acid. These peels are often recommended for your first chemical peel because they are not as harsh as medium and deep peels, which will prime your skin for future treatments.
Medium Peels:
Our medium peels are made with trichloroacetic acid or TCA combined with glycolic acid. TCA chemical peels are popular because they penetrate deeper than lighter peels and provide well-rounded treatment for many skin issues and conditions. The VI Peel is another well known medium depth peel.
Deep Peels:
Deep level chemical peels use phenol to target widespread skin issues. These peels often require specialized skin care before treatment and may require sedation. However, they deliver the best, most noticeable results.
WHICH CHEMICAL PEEL IN SEATTLE IS RIGHT FOR ME?
If you've never had a chemical peel before, your Master Esthetician will most likely recommend a light or medium peel to begin. This allows your skin to gradually become accustomed to the peel process before continuing to deeper peels.
Each peel has its own advantages. Because of their varying acid components some are better at treating different skin conditions and imperfections than others. After consulting with your Master Esthetician, she can recommend which peel (or combination of peels) will be best for your needs and concerns. 
Light Peels Can Help:
Pigmentation issues

Dry skin

Fines lines

Wrinkles
Medium Peels Can Help:
Deep wrinkles

Visible acne scars

Extensive pigmentation issues
Deep Peels Can Help:
Scarring

Age/ sun spots

Deep wrinkles
Glow Up Package:
At Seattle Plastic Surgery, we offer a treatment plan that includes three chemical peels and three microneedling treatments for $950. The chemical peels and microneedling treatments are alternated roughly every 2-3 weeks for the best results. Ask your Master Esthetician if the Glow Up Package would benefit you.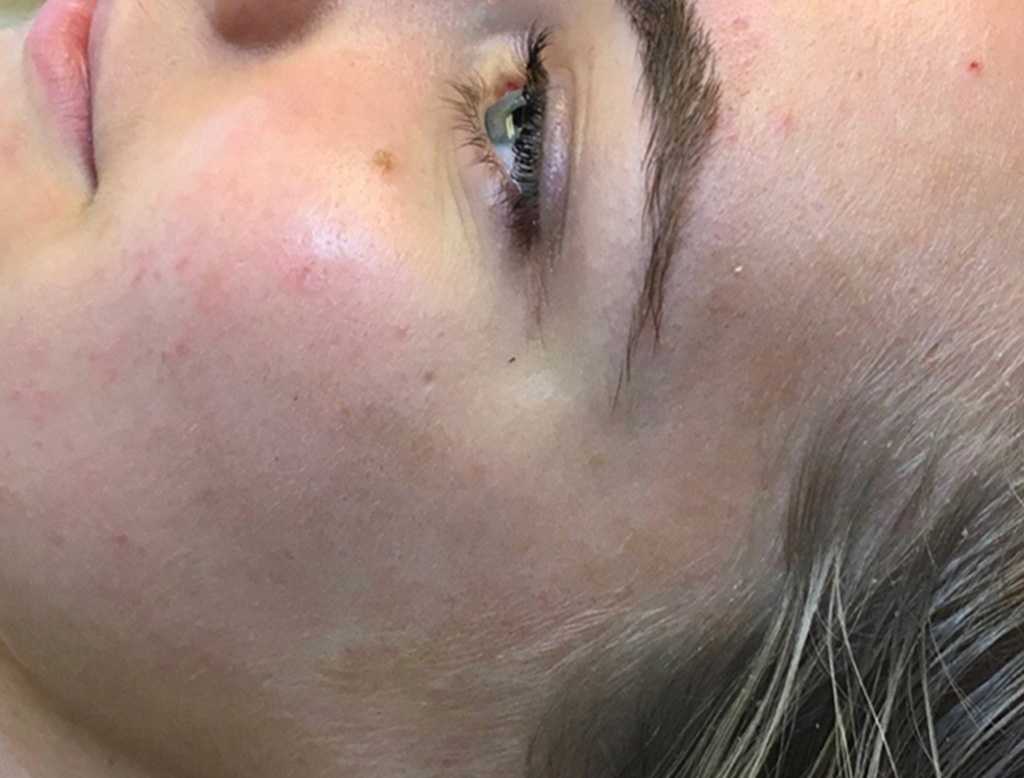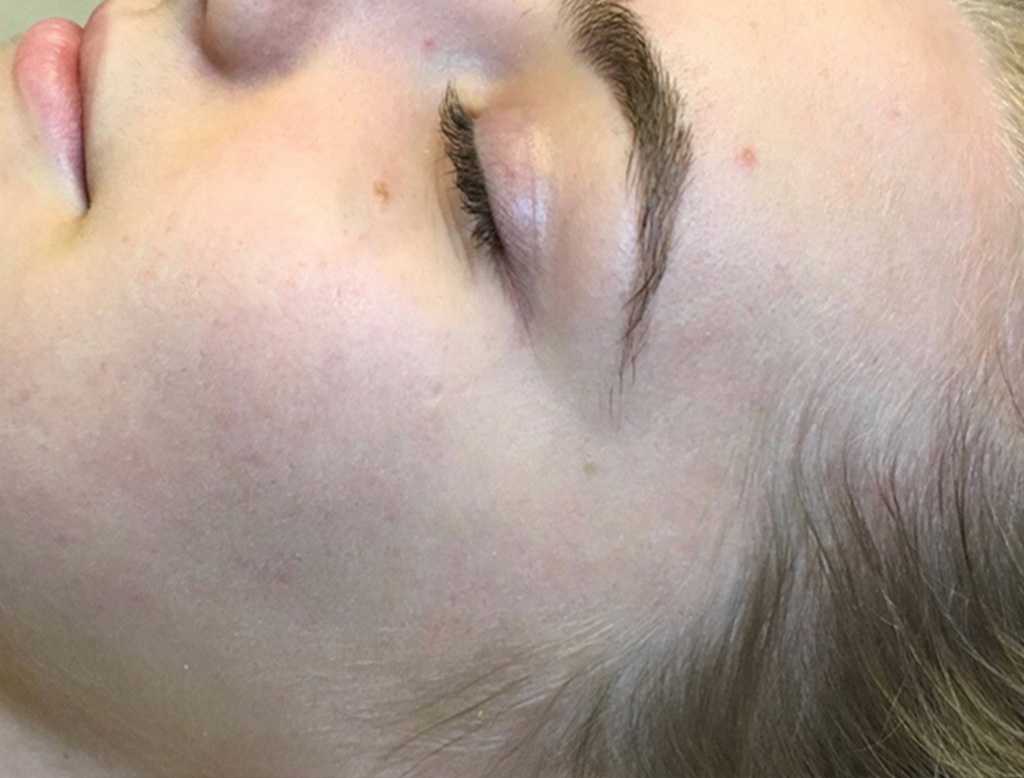 CAN I COMBINE CHEMICAL PEELS WITH OTHER PROCEDURES?
Yes, it is often recommended that you alternate chemical peels with other treatments like dermaplaning, IPL, or microneedling (including RF microneedling) for the best results. These treatments can help peels penetrate deeper and work more effectively.
WHAT ABOUT SENSITIVE SKIN?
People with sensitive skin can still get chemical peels. Your Master Esthetician will custom tailor your chemical peel to fit your skin and your needs. She will likely choose a plan she can alter treatment during the peel to reduce any extra sensitivity you may experience.
When Should I Not Get A Chemical Peel In Seattle?
There are some instances where a peel may not be right for you due to health concerns or other factors. A few instances where a chemical peel may not be right for you are if you:
Have taken any harsh acne medications recently

Have a current sunburn or wounds of any type on face

Are pregnant or breastfeeding

Have a history of an autoimmune disorder

Have herpes simplex, active cold sores, or warts in the treatment area (although cold sores and herpes may be treated beforehand to allow you to receive a peel)
AT HOME CHEMICAL PEELS?
If you walk into any drugstore or beauty supply store, you have likely come across at home chemical peels. These peels cannot fully mimic a chemical peel performed by a Master Esthetician. They do not have the strength to treat deep wrinkles or help reduce acne scarring as well as a peel performed by a Master Esthetician.
TACOMA CHEMICAL PEEL RECOVERY
Chemical peels are well known for their limited downtime and recovery period. Peel recovery varies drastically depending on the type of peel and your skin. In general for any chemical peel, you can expect to experience some discomfort in the days after your Tacoma chemical peel. Many patients describe that it feels like a mild sunburn. You can use over the counter pain medications and ice packs to help reduce discomfort.
Like their name, chemical peels are most known for the peeling that happens during recovery. Around three days after your peel, you will notice peeling around your mouth and working its way outward. This is normal. It is important not to pick at this peeling skin because it attached to live tissue and can compromise your results as well as put you at risk for infection. 
Medium and deep peels have longer lasting and more side effects. However, they are also said to provide better results than lighter peels. Many patients express these side effects that don't typically last more than a couple weeks are worth their refreshed skin. 
In the months following your peel, it is important to protect your skin from sun exposure. Because your Seattle chemical peel exposed a new layer of skin, it is especially sensitive to the sun. Wearing an adequate sunscreen everyday (even on cloudy or rainy days), is the best way to protect your skin after treatment.
The Master Estheticians at Seattle Plastic Surgery place your safety and comfort above all else.
WHAT SHOULD I EXPECT AFTER A CHEMICAL PEEL?
Almost immediately after your chemical peel, you will notice that your skin has a new glow to it. After a few weeks, you will likely notice that your skin tone is more even and your target issues are less noticeable than before. While it may take multiple chemical peels or combining with other procedures to achieve your desired results, even one chemical peel treatment will show an overall improvement in your skin.
WHY SEATTLE PLASTIC SURGERY?
The Master Estheticians at Seattle Plastic Surgery have undergone extensive training and education that allows them to offer you the best in esthetics services. All of our estheticians hold the title of "Master Esthetician" because they received further education in medical conditions pertaining to the skin, medical terminology, and training in more extensive and invasive procedures.
Seattle Plastic Surgery provides a caring and calm environment with private treatment rooms. You will leave our office feeling refreshed. We care about you and your cosmetic goals and will never perform a treatment not custom tailored to fit your skin, needs, and goals.
WHAT NEXT?
In a consultation with one of our Master Estheticians, they will discuss your goals for your skin, take your medical history, and examine the skin of the treatment areas. Once they determine if you are a good candidate for a Seattle chemical peel, they will work with you to create a custom plan that addresses all of your needs and designed to get you the best results.
To schedule a consultation with a Master Esthetician at Seattle Plastic Surgery, call us at 206-324-1120 or Contact Us Online. 
STILL HAVE QUESTIONS?
Give us a call at 206-324-1120 or chat by clicking the icon in the lower left hand corner of your screen additionally you can Contact Us by filling out the form below.