Overview: Restylane Fillers
Hyaluronic Acid injections, such as Restylane or Juvederm, are a safe and non-surgical way to fill out facial lines and creases and perfect for lip injections and lip fillers. These popular facial fillers may also be used for facial contouring in areas such as the jawline, cheekbones, and depressions at the junction of the lower eyelids and cheek.
Restylane is a popular lip injection treatment and is great for soft, plump and full lips. On average, dermal fillers will last for at least six months. And, in some cases, can provide patients continued results for up to a year or more.
I love coming here for my services! My nurse made it feel like a high end service, she was kind and warm and took her time, made me feel very taken care of and she was very helpful and educational on the different products I should consider. Highly recommend!!

Andrea
I've had very thin lips my entire life and they've always bothered me. Recently I started getting bad creases in my cheeks! I went to Seattle Plastic Surgery and got Restylane in my lips and my cheeks. My lips are full and my creases are gone!

Sandra

Such an improvement!
I had injections a few months ago here. Botox and filler. My experience was excellent. When I called to make an appointment the person on the phone was professional and friendly. The injector was amazing and so were my results! I never felt I was being sold to or pressured into anything. I will certainly return when the time comes.

June
I went in for a consult with Dr. Jonov (Dr. J) and had an absolutely fantastic experience. The staff are so accommodating, with drinks and snacks. They don't pressure you at all which I really appreciated. I will certainly come back for services.

Alima J

Thank you so much!
I am very pleased with my Botox and Filler at Seattle Plastic Surgery. Dr. Jonov is very experienced and kind. I have had fillers before and didn't get the results Dr. Jonov was able to. I highly recommend Seattle Plastic Surgery for their kindness, professionalism and results! Thanks

Maria
Restylane Filler Before & After Photos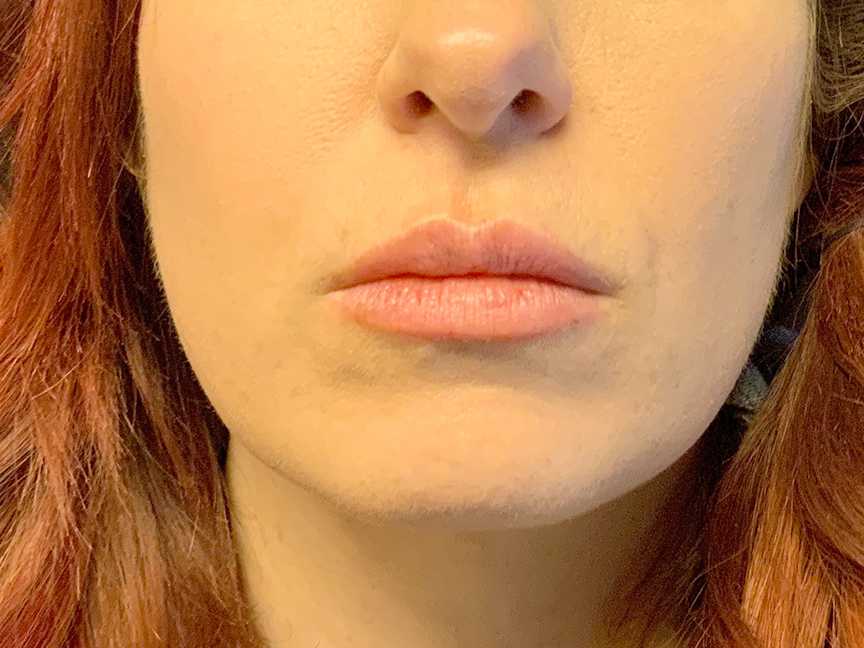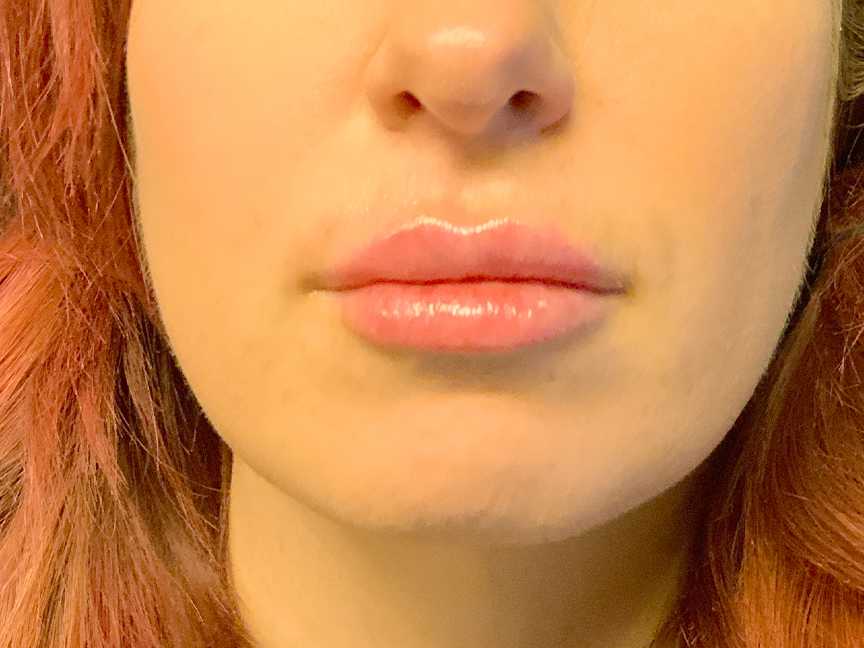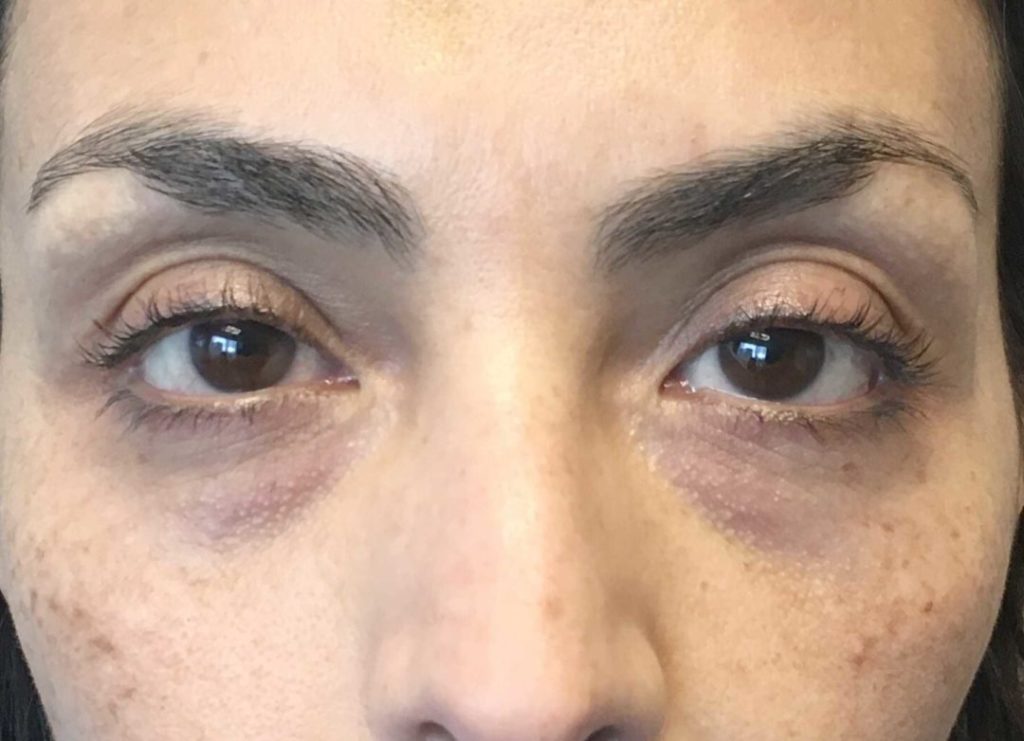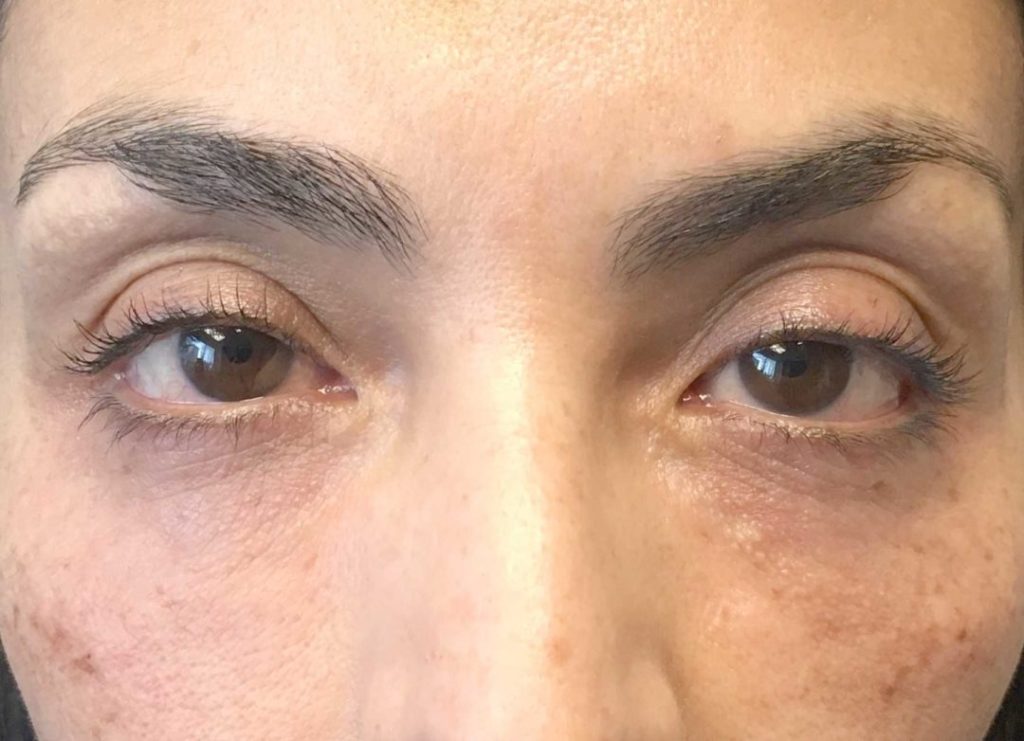 Dermal Filler Treatments
Dermal fillers–especially hyaluronic acid fillers like Restylane–have many uses. Commonly, fillers are touted as an anti-aging and wrinkle treatment. This is true, but only one use of fillers. Dermal fillers are among one of the most versatile cosmetic treatments of all time. Below you can find just some of the procedures performed with Restylane and other dermal fillers.
As the most popular filler procedure at Seattle Plastic Surgery, our injectors are well versed in lip injections. Using only a hyaluronic acid filler like Restylane, lip fillers can achieve many cosmetic goals and benefit adults of all ages. Some of the concerns that lip filler can address or correct include:
Thin lips
Lip wrinkles
Lipstick lines
Smoker's lines
Thin upper lip
Asymmetric lips
Undefined lip shape
Restylane is a popular choice for lip filler. In fact, Restylane makes the only filler designed and FDA approved specifically for use in the lips, Restylane Kysse. However, nearly all of our Restylane filler offerings can enhance the look of your lips.
High, defined cheekbones have become a coveted feature. Not only does it make the face look sharper and thinner, but it can also lead to a youthful look in some patients. Fillers are injected into the cheeks to create a more prominent appearance. Typically, it is used either to augment weak cheekbones or to address aging.
Restylane is a great choice for cheek filler. Like with Restylane Kysse, Restylane Contour was designed and FDA approved specifically for treating the cheeks. This offers a safe option while also maintaining a natural cheek appearance.
The under eyes are a frequent cause of insecurity for our patients. Hollowed under eyes, either due to aging or genetics, can cause a gaunt, aged, grumpy, and tired look. This can affect the way a person is perceived and also cause the patient great distress. Luckily, dermal fillers injected into the tear trough area can address this.
Adding Seattle Restylane fillers under the eyes can plump of their appearance to make you look younger and more awake. It addresses eye bags and hollowing. With the skin underneath the eyes thinner than the rest of the face, it requires an absolute expert injector to execute correctly, such as those at Seattle Plastic Surgery.
Temple filler is a quick growing procedure that fills in hollowed temples to create a heart-shaped face, cat eye look, and address aging. It is natural to lose fat in the face with age. However, some athletic patients or those who lose a large amount of weight may also see fat come out of their temples. This can contribute to an aged or gaunt look.
An injector at Seattle Plastic Surgery can inject the temples with Restylane fillers to plump up this area. Along with looking younger, other results that temple filler can achieve include:
Cat eye look
Heart-shaped or rounder face
Treat crow's feet wrinkles
Slight lifting effect on the eyes and eyebrows
Depending on your needs, semi-permanent fillers like Sculptra may be recommended for the best results. This is usually in cases where the face has thinned due to aging or autoimmune disorder.
Like the cheeks, a sharp and defined jawline is a common goal among filler patients in Seattle. For men, they may desire a more square jaw while women may want a more rounded jawline. Regardless, many want to make the face and jaw look thinner and better sculpted.
Jaw filler can achieve this with Restylane injected at the base of the jaw, or sometimes along the jawline. This procedure requires a high level of expertise and can vary widely depending on the goals of the patient. Some of the effects that jaw filler can provide include:
More projected jaw
Sharper jawline
Stronger more chiseled appearance
Improve face profile
Wider jaw
Rounder jaw (or other shape alterations)
Along with jaw filler, injectors can enhance the lower face with chin filler. Many patients find that chin filler, also known as a non-surgical chin augmentation, also defines the jawline. This procedure increases the size of the chin. It can also correct or treat unwanted features such as dimples, wrinkles, or asymmetry.
Restylane–especially thicker fillers such as Restylane Defyne or Restylane Refyne–can provide a well sculpted chin that looks and feels natural. This procedure is a great way to try out the look of an enlarged or reshaped chin before committing to a chin implant surgery.
More frequently referred to as a non-surgical rhinoplasty, nose filler can correct minor issues with the nose, such as an unwanted hump or bump. It can also make some alterations to the size and shape of the tip. Like with chin filler, it is a great option to try out results before undergoing a nose job.
Typically, our surgeons exclusively perform non-surgical rhinoplasty procedures. Various Restylane fillers can achieve great and long lasting results in the nose.
Similar to the face, the hands often lose volume with age. Often, they are one of the first places that age shows on the body. Aged hands may contain hollows, veins may become more visible, and they may have a crepe paper look. Injectors can expertly inject dermal fillers into the hands for a plumper, younger appearance.
Restylane Lyft is FDA approved to treat the hands and one of the favorites for this treatment. Your injector can also offer other filler options for hand filler in Seattle.
Liquid Facelift
A liquid facelift is a non-surgical facelift that uses a combination of dermal fillers, BOTOX, and other non-surgical procedures to rejuvenate the face. Generally, this is used for patients not yet old enough for a surgical facelift. The treatment usually consists of a variety of filler injections such as temple filler, nasolabial fold filler, and under eye filler.
Outside of lip filler, one of the most commonly performed uses for filler in Seattle is for the treatment and reduction of wrinkles. Wrinkles form due to repeated facial movements, breakdown of collagen, environmental damage, and general aging. Fillers can plump up wrinkles temporarily for a more youthful appearance. Some of the wrinkles that Restylane treats are:
Nasolabial folds
Marrionette lines
Lip lines
Smoker's lines
Chin wrinkles
Other filler treatments like cheek filler and jaw filler can sometimes address wrinkles or sagging skin. Your provider will examine your areas of concern to provide a specific treatment plan for your Restylane filler injections in Seattle.
The Most Experienced Injectors In Seattle
The injectors at Seattle Plastic Surgery consist of a highly trained team of aesthetic physicians, physician assistants, and registered nurses. All of our injectors trained directly under Dr. Craig Jonov to learn the best and least invasive filler techniques. Dr. Jonov was specifically chosen by filler manufacturers to educate and present correct techniques to hundreds of physicians and injectors on the West coast.
Our injectors have decades of combined experience and specialize in various injection procedures. They also have worked extensively with many injectable products including Restylane, Juvederm, BOTOX, Sculptra, and Kybella.
You can learn more about our injectors on our injectors page.
Our Restylane Filler Offerings
Seattle Plastic Surgery proudly offers the best and newest Restylane fillers. All of the fillers are made from hyaluronic acid and have many indications across the face. Our injectors offer the following Restylane products:
L
Refyne
Defyne
Kysse
Lyft
Silk
Contour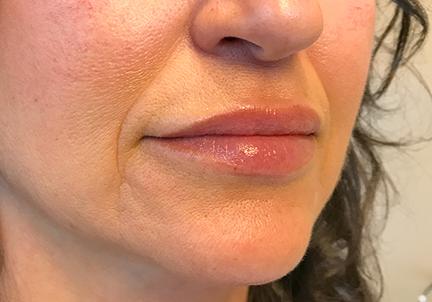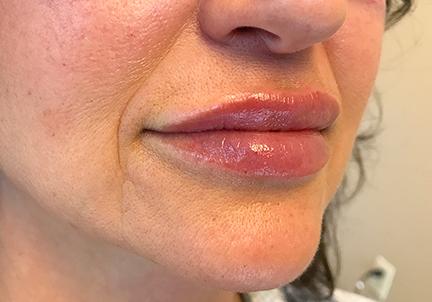 Face Goals: The Rundown on Restylane Fillers in Seattle
Got face goals? From fuller lips, to fewer fine lines, to higher cheekbones, to brighter under-eyes, Restylane injections can help achieve the look. Here's a quick rundown if you want to learn more:
What are Restylane Fillers?
The entire line of Restylane fillers are often referred to as "HA Fillers" because they include hyaluronic acid as a main ingredient. Hyaluronic Acid naturally occurs in your body, allowing your skin to retain moisture. As you age, however, lower levels of HA contribute to the obvious signs of facial aging including fine lines, deep creases, dryness, dullness, uneven texture, and sagging. Restylane HA fillers can help you reduce these signs.
Restylane injections restore your HA levels and help you maintain the appearance of hydrated, healthy, youthful skin across various areas of your face. The Restylane Family of dermal filler products were designed with your face goals in mind, giving you natural-looking, lasting results using safe and effective products.
Do you want a Perfect Pout?
Designed specifically to restore fullness in the lips and mouth area, Restylane Silk and Restylane-L are dermal fillers created to plump up your lips or reduce the fine lines around your nose and mouth. These injectables include more viscous formulas infused with lidocaine to minimize pain during injection. These products inject smoothly to increase lip fullness and to smooth out fine lines surrounding the lips. Their immediate benefits can last about 6 months (for Silk) or 18 months (for -L).
What about wrinkles, creases, and marionette lines?
At Seattle Plastic Surgery Center we recommend Restylane Refyne, a viscous injectable dermal filler, to address more mild to moderate creases, wrinkles, or folds in the face. This filler's rejuvenating results can last up to one year. It helps smooth and resurface your skin by adding volume to areas of your face that are beginning to age.
For more moderate to severe creases such as the nasolabial folds and marionette lines, we offer Restylane Defyne. These fillers in Seattle improve the loss of facial curves and structure that aging or weight loss causes. You can also use them as a facial contouring agent. The rejuvenating and volumizing effects of this formula can last up to one year.
Can Restylane help Hollow Cheeks and Aging Hands?
Seattle Plastic Surgery Center offers Restylane Lyft. A firmer formula that helps to reverse the signs of aging by restoring fullness of moderate creases or hollows, including the midface, cheeks, temples, nasolabial folds, and hands for as long as an entire year. Restylane Lyft is actually the first dermal filler product the FDA approved to address restoration of volume in the hands as well.
If you are looking for Restylane Injections in Seattle to reverse your signs of aging, we want to help. We use Restylane to help patients add curves and contours, correct fine lines, reduce wrinkles, and add definition to the face. We want to help you reach your goals with the appropriate combination of injections and expertise from our experienced Seattle Plastic Surgeon or our talented nurse injectors.
STILL HAVE QUESTIONS?
Give us a call at 206-324-1120 Or Chat by clicking the icon in the lower left hand corner of your screen additionally you can  Contact Us by filling out the form below.