Breast Augmentation
(Silicone Breast Implant)
$6,495
Breast Augmentation
(Gummy Bear Round Implant)
$7,495
Breast Augmentation
(Gummy Bear Anatomical Implant)
$8,495
SILICONE BREAST AUGMENTATION SEATTLE AND TACOMA
Women have many motivations for wanting to increase their breast size. For some, motherhood caused their breasts to deflate and possibly sag. Other women were born with little breast tissue that was disproportionate to their body proportions. In both of these cases, silicone breast augmentation could provide a natural enhancement to the breasts. Dr. Craig Jonov of Seattle Plastic Surgery is a breast augmentation surgery expert. He works with all types of breast implants and techniques. Seattle Plastic Surgery offers the best silicone breast augmentation in Seattle and Tacoma.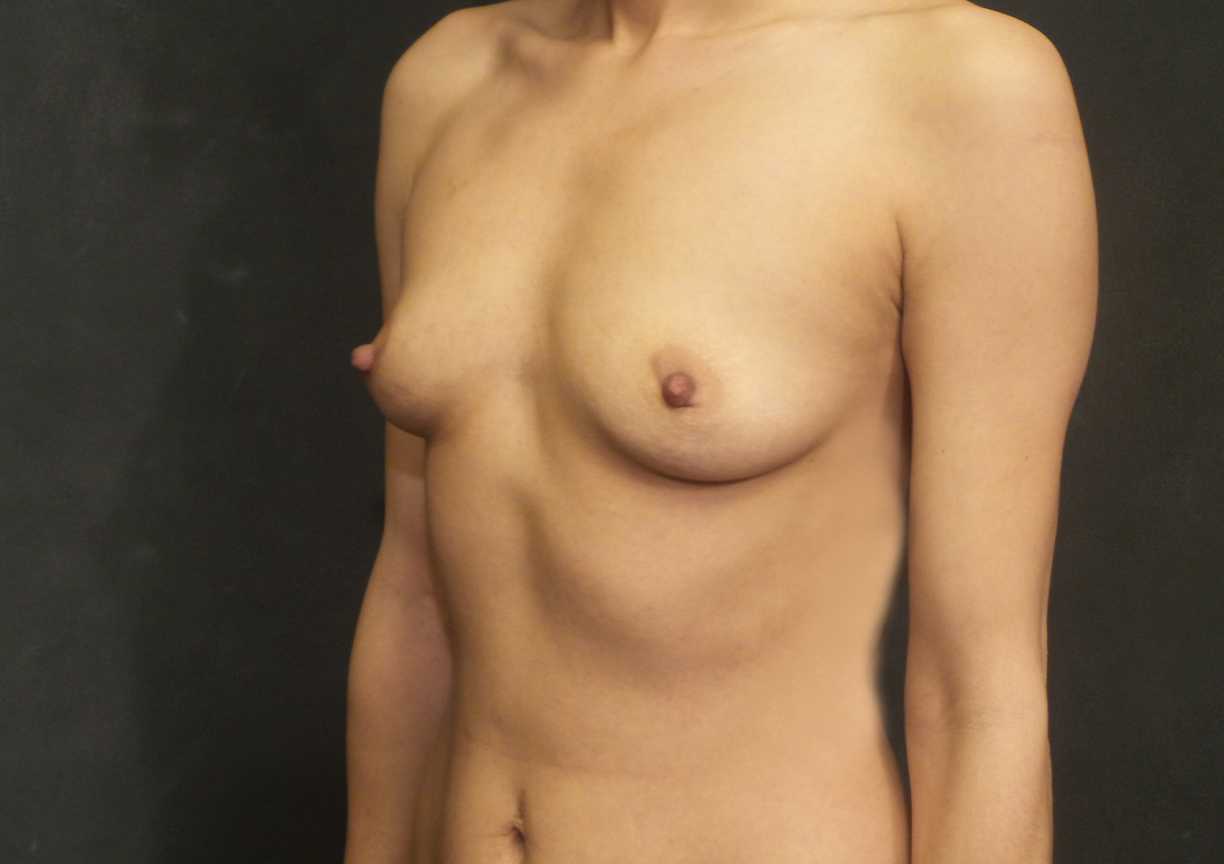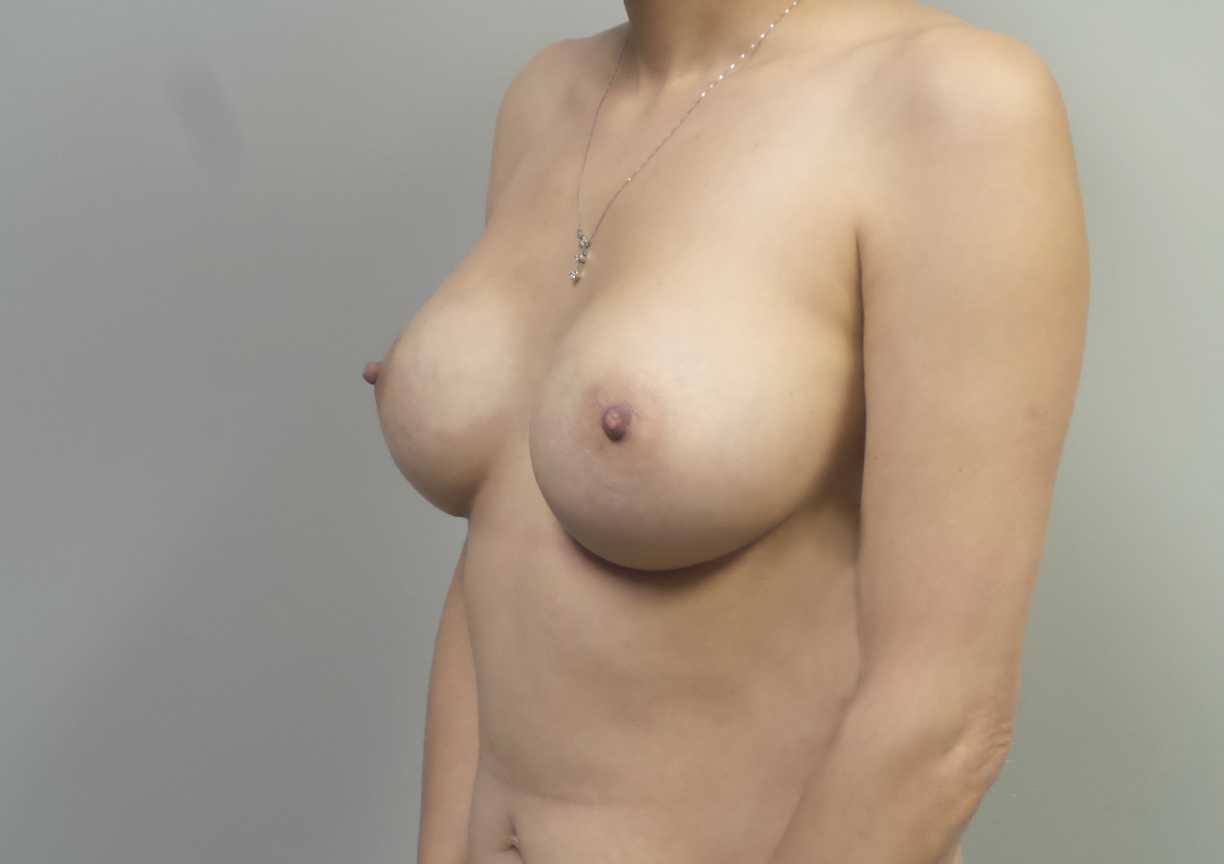 OVERVIEW: SILICONE BREAST AUGMENTATION
Silicone breast augmentation is a plastic surgery procedure that uses silicone breast implants to increase breast size. The implants may also change the shape of the breasts. For example, providing more fullness on the top of the breasts or create rounder breasts. Breast augmentation is also achieved through the use of other types of implants like saline breast implants. As well as through methods such as fat transfer to the breasts.
Silicone breast implants are the most popular choice for women seeking breast augmentations. However, depending on your goals, other breast augmentation methods may be more beneficial. For most patients, silicone breast augmentation can provide natural, stunning results.
As previously discussed, there are many motivations for seeking breast augmentation surgery. A few reasons patients seek breast augmentation in Seattle are:
Loss of breast volume due to breastfeeding or pregnancy

Changes in breast appearance due to age

Genetically smaller chest

Correction of tuberous breasts

General dissatisfaction with breast appearance

Correction of asymmetric breasts

To transition from male to female (MTF breast augmentation)
See Some of Our Success Stories
At your consultation (whether virtual or in person), you and your cosmetic surgeon will discuss your goals for the procedure, medical history, and examine your breasts to determine if you are a good candidate for breast augmentation
SALINE VS. SILICONE BREAST IMPLANTS
Saline and silicone breast implants can both provide wonderful results. Choosing which one is best for you comes down to personal preference, your goals, and your anatomy. At a consultation, Dr. Jonov can discuss the differences between breast implants and aid you in choosing.
The major difference in breast implants is filling. Saline breast implants are filled with sterile saline water while silicone breast implants are filled with silicone gel. Silicone implants come pre-filled and are inserted at their full size. Dr. Jonov fills saline implants after inserting them. 
Next, many women note that they feel that silicone breast implants provide a more natural appearance and touch. Saline breast implants feel similar to a water balloon, which can feel natural, especially in a patient with significant breast tissue. Most patients prefer and desire the results that silicone breast implants offer. The silicone gel mimics real breast tissue for a genuine look and feel.
Finally, saline breast implants are more prone to rippling and complications. When placed under the muscle and by a talented plastic surgeon like Dr. Jonov, this does reduce the risk. Yet, silicone breast implants are still less likely to rupture, have capsular contracture, or ripple.
TYPES OF SILICONE IMPLANTS
Within the category of silicone breast implants, there are various offerings. From differences in size, profile, and shape, it can be difficult to decide on the optimal silicone breast implant. The biggest variation in silicone breast implants comes in the form of gummy bear breast implants vs. silicone implants.
Silicone:
Silicone breast implants are the traditional implant filled with a silicone gel. After many generations and years of study by the FDA, silicone breast implants are considered one of the safest medical devices.
Gummy Bear:
Gummy bear breast implants are the newest generation of silicone implants. Containing a thicker, more cohesive silicone gel, gummy bear breast implants are a patient favorite. Many patients say that gummy bear breast implants generate the most natural results.
View breast augmentation before and after photos
BEFORE AND AFTER SILICONE BREAST AUGMENTATION SURGERY IN SEATTLE
Consultation
When you come in for a consultation with Dr. Craig Jonov, you will have the opportunity to ask questions, pick breast implants, and find out if you are a good candidate for silicone breast augmentation. First, you will discuss your medical history and goals with Dr. Jonov. He will then consider which breast implants will best serve your goals. Next, Dr. Jonov may perform a physical examination of your breasts to determine your unique breast structure. Finally, Dr. Jonov will take the time to answer any questions you have.
Before leaving the Seattle Plastic Surgery office, you will have the opportunity to try on breast implant sizers. This will let you conclude which implant size, shape, and type best suits your body. Based on your breast implant, you will then receive a customized price quote for your silicone breast augmentation in Seattle.
Surgery
During silicone breast augmentation, Dr. Jonov will start by making an incision in the chosen location. From there, he will create a breast pocket either above or below the muscle. Using a Keller funnel and the no touch method, he will place the breast implant. These techniques reduce the chances of infection and capsular contracture.
After the breast implants are properly placed, Dr. Jonov will test the implants at various angles. He will then close the incisions.
Contact Us
Recovery
After a brief recovery period in our office, Dr. Jonov will release you to your caregiver. For the first few days, you will likely experience some pain, swelling, and bruising. Dr. Jonov will prescribe pain medications to mitigate this and keep you comfortable. Generally, patients feel well enough to resume some daily activities within a few days and work in about a week.
Dr. Jonov will likely restrict exercise and lifting above ten pounds for six to eight weeks. If you follow Dr. Jonov's guidelines and attend all post-operative appointments, Dr. Jonov can provide a more accurate timeline.
FREQUENTLY ASKED QUESTIONS
Are Silicone Implants Dangerous?
In 1992, the FDA removed silicone breast implants from the market to conduct further study. Obviously, this caused some concern and continues to make some patients wary of silicone breast implants today. 
After fourteen years of study, the FDA re-approved silicone breast implants in 2006. Since then, the newest generation of breast implants has the best safety record thus far. The FDA found that silicone breast implants are perfectly safe and pose no larger risk than any other medical implant. This continued study makes silicone breast implants the most studied medical device in the world. 
Can Breast Implants Improve Breast Sagging?
The answer to this question largely depends on the severity of the sagging. Breast ptosis comes in different grades of severity. Breast implants may correct pseudoptosis or Grade I breast ptosis in some cases. Anything above Grade I will likely require a breast lift for the best results. 
Whether or not breast implants can provide an adequate lift to your breasts is largely based on your breast structure. Dr. Jonov can determine whether certain types of implants, dual plane placement, or breast lift surgery is the best for you.
How Hard Is It To Rupture A Silicone Implant?
New breast implants are extremely hard to rupture. Normally, when breast implants rupture within a few years of placement it is usually due to extreme force such as a car accident. Breast implants do become more likely to rupture as they age. Even when taking this into account, rupture is still relatively uncommon. The newest silicone implants are more likely to hold their shape and less likely to rupture. Rupture is unlikely to occur and it is difficult to rupture an implant during exercise or daily activities.
When Can You Get Silicone Breast Implants?
Silicone breast implants are approved for patients age 22 and above. This means that patients under 22 cannot receive silicone implants without voiding manufacturer warranties and using the implants off label. Although, it is perfectly legal. There are some exceptions such as in the case of certain reconstruction procedures, or deformities like chest wall abnormalities or severe breast asymmetry.
What Surgical Techniques Are Used?
Patients have the choice of three different surgical techniques to place silicone breast implants: inframammary fold, periareolar, and transaxillary. The other breast augmentation method, transumbilical breast augmentation, is not currently possible with silicone breast implants. Each method has its own set of advantages. Based on your goals and anatomy, one method may provide you better results than others.
The inframammary fold method uses an incision in the crease where the breast meets the chest. Most good candidates from breast augmentation would benefit from this placement. This remains the most preferred and used technique for breast augmentation in the United States.
The periareolar incision places the incision at the bottom of the areola. This incision is not right for everyone and people with small nipples typically will not be good candidates for this technique. 
The transaxillary incision uses an incision in the armpit to position breast implants. Many surgeons will say that it is impossible to place silicone implants through an armpit incision. This is incorrect and many surgeons are still not familiar with the technique. Keeping the scar away from the breasts and the easier recovery this technique can provide makes it a frequently sought choice.
Do Silicone Breast Implants Feel Natural?
Yes! In fact, many patients note that silicone breast implants feel totally natural. The silicone gel provides a similar feel to real breast tissue. Silicone breast implants also rarely ripple which provides a more natural look.
PREMIER SILICONE BREAST AUGMENTATION SEATTLE AND TACOMA
Seattle Plastic Surgery has served the Seattle and Tacoma areas for two decades. With the best Seattle plastic surgeons who perform comprehensive facial, breast, and body plastic surgery. Located in the medical hub of Seattle, the First Hill neighborhood, Seattle Plastic Surgery offers premier cosmetic surgery services. 
Dr. Craig Jonov is an accomplished breast surgeon who performs breast augmentations every week. As a high volume breast augmentation surgeon, Dr. Jonov's skills are highly refined and developed. He understands how to achieve symmetry and a patient's individual goals.
To schedule a consultation with Dr. Craig Jonov, call us at 206-324-1120. You can also reach us via the contact form on this page, chat, and our Price Simulator™ app.
Still Have Questions?
Give us a call at 206-324-1120 or chat by clicking the icon in the lower left hand corner of your screen additionally you can Contact Us by filling out the form below.