Juvederm Voluma
(Per Vial)
$850
JUVEDERM VOLUMA IN SEATTLE AND TACOMA
The cheeks and cheekbones are prominent facial features. Plump, defined cheeks are not something that everyone is born with, or can disappear with age or damage to the skin. Fillers are a common way that people in the Seattle area regain volume in their cheeks. Specially formulated to restore cheek volume and fullness, Juvederm Voluma is a hyaluronic acid based filler that can non-surgically augment the cheeks to fill wrinkles and lines on and around the midface region. The skilled providers at Seattle Plastic Surgery offers Juvederm Voluma to the Seattle and Tacoma areas. 
WHAT IS JUVEDERM VOLUMA?
Juvederm Voluma is a hyaluronic acid dermal filler designed to provide long lasting definition to the cheeks and cheekbones. It can also fill in nasolabial lines and deep set wrinkles in the area. Juvederm Voluma is a hyaluronic acid filler; which means that the main ingredient is hyaluronic acid. You can find hyaluronic acid in moisturizers and other cosmetic products. We frequently utilize to promote healing after esthetic skin care procedures like microneedling and chemical peels. Because hyaluronic acid is found in the body, Juvederm Voluma is rarely rejected or cause negative reactions in the body.
Juvederm Voluma in Seattle uses injections at treatment sites. While temporary, fillers provide a non-surgical solution to undefined cheeks. Juvederm Voluma is thicker than other fillers, which makes it ideal for injection in the cheeks.
Is It Safe?
In general, hyaluronic acid fillers are considered a safe treatment to add and restore volume in the face. Juvederm Voluma was FDA approved for cheek injections in 2013 and 2019 for cannula injection. 
Choosing a qualified and licensed provider will help ensure the safety of your filler injections in Seattle. A qualified provider knows the right injection sites and techniques to minimize side effects. In addition, your provider can help determine how Juvederm Voluma will interact with your body and health, based upon the comprehensive medical history you provide during your consultation.
Interested in Juvederm Injections?
Fill out the form below to schedule your appointment or ask us any questions you may have.
IS IT RIGHT FOR ME?
Juvederm treatment in Seattle is suitable for all skin colors and skin types. At the Seattle Plastic Surgery Center, we may recommend it for treating:
Wrinkles
Folds
Decreased tissue volume
Hollow, sunken tissue areas
If you notice any of the above issues, then it is a great solution for your aesthetic face goals.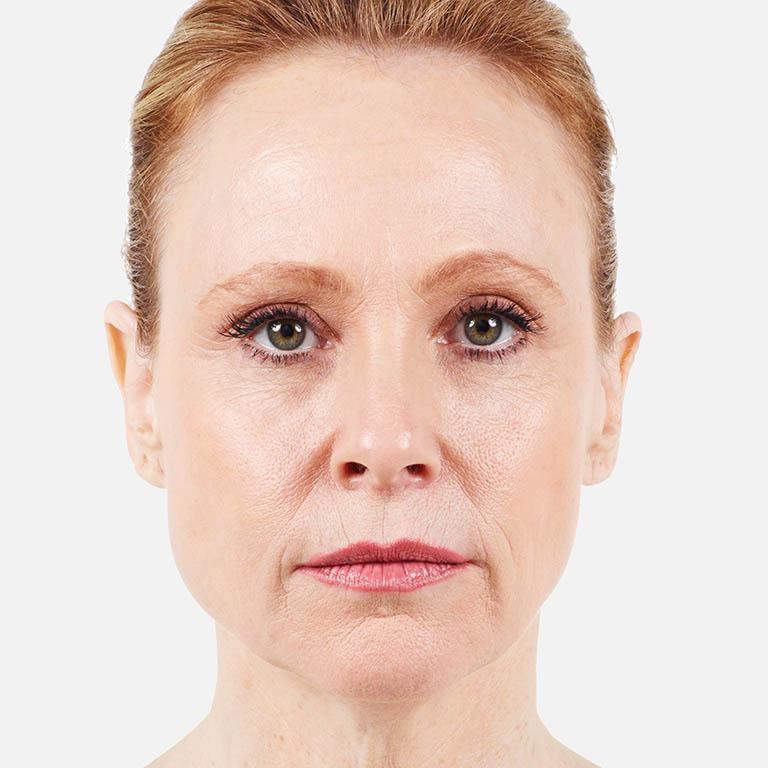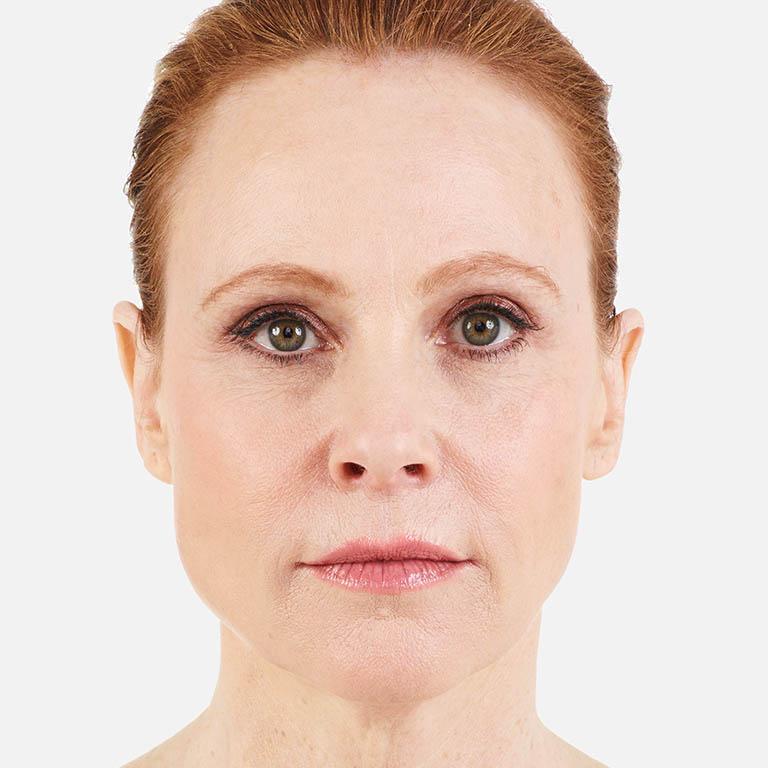 JUVEDERM VOLUMA: BEFORE AND AFTER
Before
The day of your consultation at Seattle Plastic Surgery you can expect to meet with one of our qualified Juvederm Voluma providers in our Seattle office. During your consultation, your provider will assess if you are a good candidate for Juvederm Voluma in Seattle. They will ask about your concerns, reasons for seeking filler, and what you want to achieve from treatment. Your provider will then ask for a full medical history to ensure Juvederm Voluma is safe for you. After hearing your concerns and goals, your provider will perform a physical exam to see if Juvederm Voluma could address your needs adequately.
Once they decide if you are a good candidate for Juvederm Voluma in Seattle, they can usually commence your first treatment immediately after the consultation. They will begin by outlining your personalized injection plan and make sure you feel confident and comfortable with the plan. 
During
Directly before administering your injections, your provider will clean the injections sites. They may also apply a topical anesthetic if you need or want it. Your provider may use one of two techniques to inject your Juvederm Voluma filler. One method is to use a traditional, thin needle and inject the filler into the target sites to provide better support and a refreshed look. The newest method for injecting filler includes using a cannula, which can prevent and reduce the amount of bruising you have. Firstly, your provider will use a needle to make a small opening for the cannula to enter. The Seattle Juvederm Voluma is then injected. 
While injecting, your provider may carefully move the filler into place so that it settles correctly and in the right position. Immediately after removing the needle or cannula, they will view the filler from various angles to ensure that the filler looks flattering and has provided the best results possible. You will notice some immediate results after your Juvederm Voluma in Seattle, but your final results will take time to set in as the filler settles and swelling goes down. 
After
For the first few days following your injections, you may notice some mild side effects like swelling, bruising, redness, itching, or minor pain. These side effects usually causes no major disruption in daily activities and do not require any specialized care. Therefore, Tylenol or other home remedies can usually manage discomfort. Overall, side effects should subside on their own within about a week. 
As a non-surgical procedure, Juvederm Voluma in Seattle does not have any associated downtime or recovery protocol. Based on your medical history and goals, your provider may recommend a certain recovery protocol that suits you. Generally, our providers will advise you to avoid blood thinners and blood thinning agents like Ibuprofen, fish oil, and Aspirin. These can cause blood to clot and worsen bruising. Along with this, your provider will likely ask you to refrain from strenuous exercise because it can compromise the filler as it sets and, again, increase the bruising you experience.
Otherwise, you can return to work and all of your normal activities immediately after your Juvederm Voluma injections in Seattle. In an ideal candidate and when performed by a qualified professional, major side effects or complications are rare and the treatment should not interrupt your daily life.
WHO IS A GOOD CANDIDATE?
While Juvederm Voluma in Tacoma may be treating a cosmetic issue, it is still a medical treatment, therefore it is not right for everyone. Considering the non-invasive nature of the procedure, most people are possible candidates for Juvederm fillers, but, because of possible risks associated with certain medical conditions and use of fillers, it is important to discuss your full medical history with your provider. Overall, ideal candidates for Juvederm Voluma are in good health, nonsmokers, and have concerns that the product can treat. 
Our providers can sometimes work around certain medical conditions or use a specific technique that ensures the lowest possible risk. Your provider will discuss existing possibilities with you and if they may work for your Juvederm Voluma in Tacoma.
You May Not Be A Candidate If You:
Have a blood or bleeding disorder

Are pregnant or nursing

Have an allergy to any ingredients in Juvederm Voluma or have had a previous reaction to Juvederm or similar products

Are under 18 or over 65

Have cancer

Have a skin infection or disease in the treatment areas

Scar easily

Have cancer
RADIESSE OR JUVEDERM VOLUMA?
Radiesse is another long lasting dermal filler option that can provide similar results to Juvederm Voluma. Unlike Juvederm fillers, Radiesse does not use hyaluronic acid and mainly targets the lower face. However, Radiesse lasts around 12 to 18 months, but, because of its specialized formula, Radiesse helps stimulate collagen in the injected areas. This can help you body naturally fill in wrinkles and see more permanent results. Most people will require more than one Radiesse treatment, like with Juvederm Voluma. 
Choosing the right long lasting dermal filler for you is a difficult decision, but the professional injectors can help you decide which Tacoma filler option will work best for your needs and is compatible with your body.
HOW MUCH IS JUVEDERM VOLUMA?
Juvederm Voluma costs include the injection, other materials associated with the procedure, and the facility fees. Prices vary depending on the provider you choose. With a board-certified cosmetic surgeon at Seattle Plastic Surgery, Juvederm Voluma costs $950. If you choose one of our skilled nurse injectors, Juvederm Voluma will cost $850. These prices can change depending on your specific needs and how much Tacoma Juvederm Voluma you need.
We also work with outside financing companies like Care Credit and Alphaeon to make your filler treatments fit your budget.
EXPERIENCED JUVEDERM VOLUMA PROVIDERS IN SEATTLE AND TACOMA
Seattle Plastic Surgery has provided the best filler products and injections to the Greater Seattle area for two decades. Our providers continue to learn the newest and most effective techniques for optimal results with the fewest side effects and least discomfort. 
Our office offers amenities like hot coffee, water, juice, and freshly baked cookies that you can enjoy during your Juvederm Voluma appointments. Along with this, our office is quiet and private. The treatment rooms provide a relaxing and comfortable environment for your injections. 
Located on First Hill in Seattle, our office is in a convenient location with off street parking. There is no need for worry when you choose a qualified provider at Seattle Plastic Surgery for your Seattle and Tacoma Juvederm Voluma.
To schedule a consultation with a provider at Seattle Plastic Surgery, call us at 206-324-1120 or contact us online using the form above. 
STILL HAVE QUESTIONS?
Give us a call at 206-324-1120 or chat by clicking the icon in the lower left hand corner of your screen. Additionally, you can contact us by filling out the form below.