Tear Trough Filler
(per vial)
$900
TEAR TROUGH FILLER IN SEATTLE AND TACOMA
For those seeking filler treatments in Seattle, tear troughs are a common target area. Treating the tear troughs with injectable tillers can make you look younger, less tired, and improve your overall facial appearance. When it comes to fillers, they are one of the safest and most popular cosmetic procedures because they provide a non-surgical, yet incredibly effective way to fill in facial hollows and wrinkles. The premier providers at Seattle Plastic Surgery offer tear trough filler to patients from the Seattle and Tacoma areas. 
WHERE ARE THE TEAR TROUGHS?
The tear troughs are the areas under your eyes that stretches from your lower nasal region to your eye socket. In some people these areas can look dark or sunken due to genetics and other factors. Normally, home remedies will not change the look of your under eyes or only minimally improve it. You may find yourself using concealer to help brighten up the area and get rid of that tired appearance.
Due to the location of the tear troughs, there can be many culprits of dark circles or a sunken look. Most of the time, genetics plays the largest role. Some people are born with a predisposition to developing issues with the tear troughs. Chronic allergies, sinusitis, aging, certain medical conditions, and sun or other skin damage can contribute to tear trough hollowing and darkness.
Treatments like chemical peels or laser resurfacing can improve the look of your under eyes, but, because many of the causes of sunken tear troughs are unavoidable or chronic these often will only provide temporary relief on the surface. These can certainly work with dermal fillers for optimal treatment. 
Dermal fillers are an injectable treatment carefully injected into target areas to plump and firm support tissues. Addressing the problem from underneath the skin provides a more natural result. It does not simply cover up your dark circles, rather, it corrects them. While dermal fillers are a temporary solution, the results they provide look better and need refreshed less often than other surface treatments.
Interested in Tear Trough Filler Treatments?
Fill out the form below to schedule your free consultation or ask us any questions you may have.
WHAT IS THE COST OF UNDER EYE FILLER?
The total cost of your tear trough injections will vary depending upon who you choose for your provider, your filler options, and how much filler you require. If you choose to have Dr. Jonov perform your under eye filler injections, tear trough injections are $1,500. And, with a nurse injector tear trough filler is $900.
During your consultation and after understanding your needs, your provider can confirm the final price of your tear trough injections in Seattle and Tacoma.
SEATTLE UNDER EYE FILLER: BEFORE AND AFTER
Before
Before your under eye filler in Seattle, your provider will determine if you are a good candidate for treatment. During your consultation, your provider will lead a conversation where they will inquire about your medical history, goals for your filler injections, and reasons for seeking tear trough filler. Giving your provider a full medical history will allow them to accurately decide if tear trough fillers are right for you. This consultation will help them craft a customized treatment plan. 
After a thorough conversation, your provider will examine your tear troughs and surrounding area. This can help them determine the cause of your sunken tear troughs and determine if filler injections can achieve your cosmetic goals.
If your provider determines you are a viable candidate for under eye filler they can often administer your filler injections during the same appointment. Before proceeding with your injections, your provider will answer any of your questions and inform you of any aftercare and risks. They want to ensure you feel comfortable with the procedure. 
During
To begin your treatment, your provider will cleanse you skin to make sure that no bacteria can infect the injection site. Depending upon your preferences and personalized treatment protocol, your provider may apply a topical anesthetic to help minimize pain. The majority of under eye fillers also contain lidocaine which helps ease the filler as your provider injects it. Most patients do not find that tear trough injections are overly painful.
At Seattle Plastic Surgery, our providers often use a cannula to inject under eye filler because it provides better results. Typically, your provider will use a needle to make a small opening in the skin for the cannula. Then, they will precisely insert the cannula and inject the filler. While they inject the filler and immediately afterward, your provider may gently massage the area to ease the injections and help move the filler into the correct position. 
After
Immediately after treatment, you can return to your normal life and activities. Because tear trough filler in Seattle is a non-invasive and non-surgical procedure, there is no extensive downtime or recovery associated with the treatment. Depending on your medical history and other factors, your provider may instruct you of aftercare instructions specific to you. 
In general, you should be careful not to touch the area too much and avoid using makeup or exercising until the day after your injections. If possible, you should avoid blood thinners and medications with similar effects like ibuprofen, fish oil supplements, and others. This reduces the amount and risk of bruising. If blood thinners are medically necessary, discuss with your provider the best course of action. Normally, tear trough injections are still possible, but you may experience more bruising.
Other side effects you can expect are redness, mild pain, tightness, and swelling. These are all normal reactions and should resolve on their own without major intervention. More serious side effects or complications are rare. Especially when your Seattle under eye filler is performed by a qualified provider like those at Seattle Plastic Surgery.
Your should see some immediate improvement in the appearance of your tear troughs. Because of swelling and the settling of the filler, your final results may not become visible for another few weeks. 
WHAT FILLERS ARE USED?
Many hyaluronic fillers are suitable for Tacoma under eye filler injections. However, at Seattle Plastic Surgery, we find that Restylane-L often provides our patients with the best and most consistent results. 
Hyaluronic acid fillers are a type of temporary dermal filler that contains hyaluronic acid as their main ingredient. This acid is found naturally in the body. This means that negative reactions to these types of fillers are rare and do not require an allergy test prior to treatment. 
Restylane-L adds natural looking volume to the area and contains Lidocaine to soothe discomfort. With their combined experience, our providers have found that Restylane-L gives the best results to patients. During your consultation you and your provider can discuss the full range of filler options available for your tear trough filler in Tacoma.
Our Providers
At Seattle Plastic Surgery, all of our providers have years of combined experience and expertise when it comes to providing the best injectables to the Greater Seattle area. Dr. Craig Jonov has offered filler products for two decades and is often called upon to teach the newest and best injection techniques to cosmetic injectors on the West Coast. 
Along with Dr. Jonov, our nurse injectors perform tear trough injections every week and have perfected injection techniques that help minimize bruising, pain, and side effects. They have a more open availability for your under eye filler treatment. Additionally, their injections come at a lower cost than filler injections with Dr. Jonov. 
GOOD CANDIDATES FOR TEAR TROUGH FILLERS IN TACOMA
The best candidates for Tacoma under eye filler are those with concerns about the appearance of their tear troughs and are in good general health. As an injection treatment, most people are good candidates for fillers. 
However, because it is a medical treatment, it can interact negatively with certain medical conditions. Leading to a compromise in your health or your results. This is why it is important to give your provider a full medical history. As well as, discuss all of your conditions and medications with them. This will allow them to build a treatment plan that is safest and most effective for you.
Medical conditions and situations where you may not be a candidate for under eye filler or warrant caution can include blood or bleeding disorders, cancer, skin cancer or disease near or at the treatment area, are allergic to ingredients in the filler, have had an allergic or negative reaction to fillers in the past, or have another major medical illness that could cause concern. Also, tear trough fillers are not usually suitable for those under 18 or over 65, or for those currently pregnant or breastfeeding.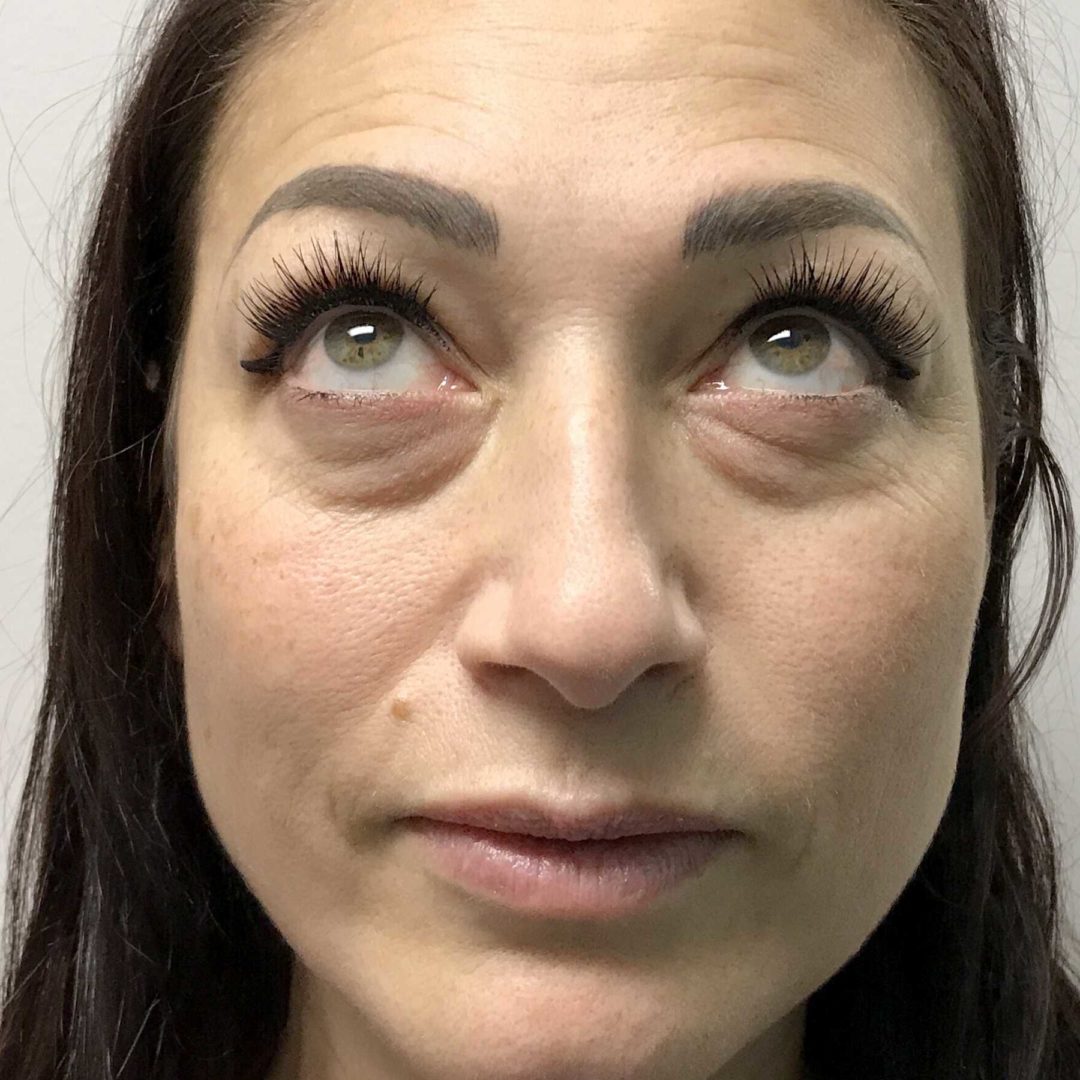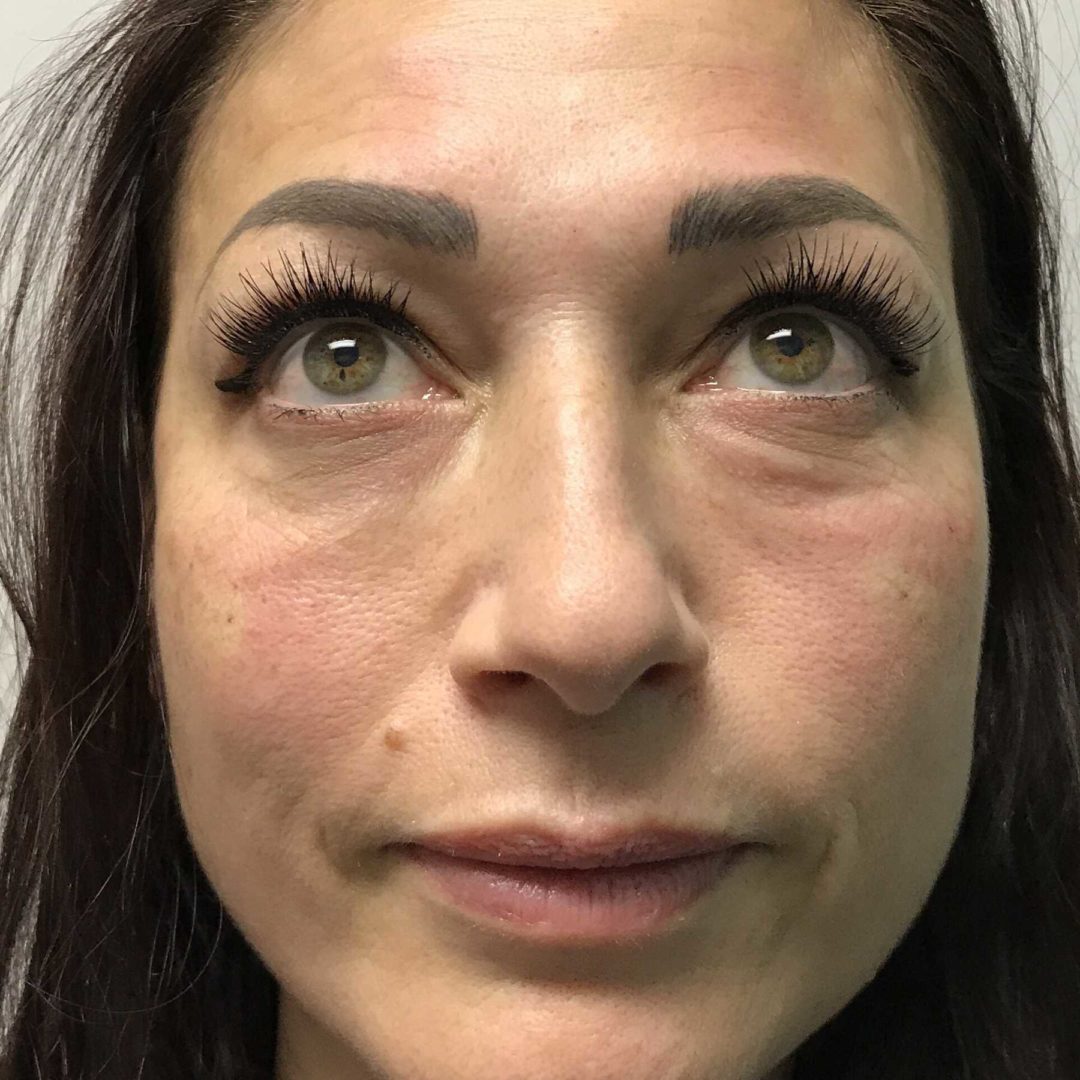 EXPERTLY INJECTED TEAR TROUGH FILLER IN SEATTLE AND TACOMA
At Seattle Plastic Surgery, we provide only the best tear trough filler Seattle offers. Our filler options and techniques keep your safety and results in mind. We will work to achieve what you want and advise you the safest way to achieve your goals. 
Our centrally located Seattle office offers amenities like water, coffee, fresh cookies, and comfortable couches for you to enjoy during your under eye filler appointments. You can expect to be in and out of our office quickly and get back to the rest of your day. 
To schedule a consultation with one of our expert injectors at Seattle Plastic Surgery, call us at 206-324-1120 or contact us online using the form above. 
STILL HAVE QUESTIONS?
Give us a call at 206-324-1120. Chat by clicking the icon in the lower left hand corner of your screen. Additionally, you can contact us by filling out the form below.