Pre-Event Glam Package
(4 full treatments; 1 Chemical Peel, 1 Microneedling, 1 Dermaplaning, Choice of Rain Facial OR Oxygen Facial)
$599
Glow Up Package
(3 peels & 3 Microneedling Sessions)
$950
Make It Rain Package
(5 full treatments; 3 Rain Facials, 1 Dermaplaning, Choice of Enzyme Peel OR Zombie Carbon Laser Peel)
$699
Procedure Time: 30 min - 1 Hr
Recovery Time: Little to None
FACIALS SEATTLE AND TACOMA
Facials are a procedure that many people perform at home or have done at a spa. This common salon and spa treatment can also have medical benefits when performed with specialty ingredients and by master estheticians with medical training. Medical-grade facials can treat skin issues and conditions, and often provide the same benefits as a traditional spa facial. The master estheticians at Seattle Plastic Surgery offer medical-grade facials in Seattle and Tacoma.
CUSTOM FACIALS IN SEATTLE & TACOMA
Medical-grade facials are not all one-size-fits-all. Everyone has a different skin type and varying concerns. Therefore, your Seattle facials should match what you want to treat and the specifics of your skin. 
Using their medical knowledge and esthetic procedures, our master estheticians craft personalized facials to get you to your skin goals. Whether you want to address skin texture, acne scars, or pigmentation, our master estheticians use medically backed procedures to achieve better skin quality.
The main difference between medical-grade facials and spa facials is that medical-grade facials require a professional with medical training. Medical-grade facials also typically use higher quality ingredients not seen in over-the-counter products or traditional facials. 
Our Master Estheticians
At Seattle Plastic Surgery, our master estheticians are licensed experts in skin and skincare. Along with the understanding and ability to perform cosmetic procedures, master estheticians undergo medical training. This allows them to provide medically-based treatments such as microneedling and chemical peels.
Our master estheticians are talented individuals with years of experience performing all types of skin procedures. Skilled with lasers, facials, and hair removal, our master estheticians have a well-rounded range of skills. This authorizes them to offer the best facials Seattle offers.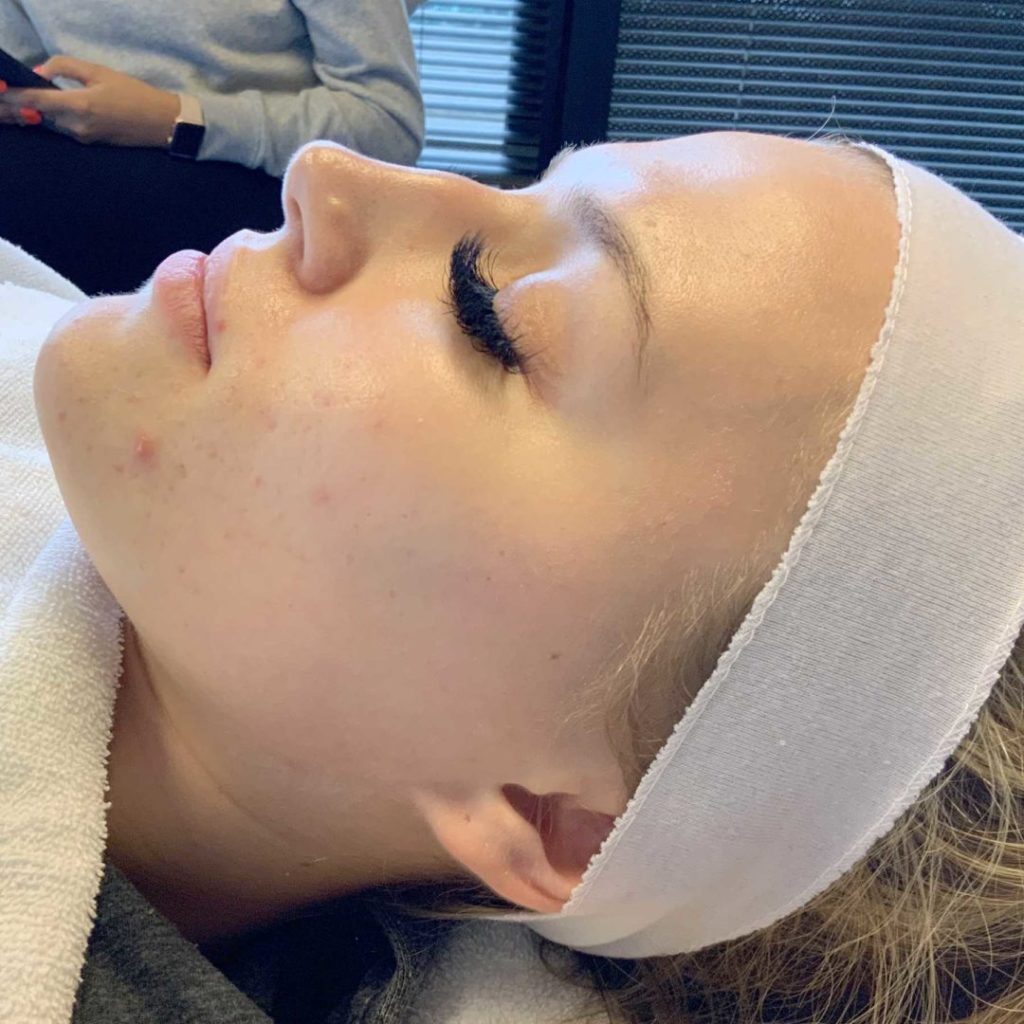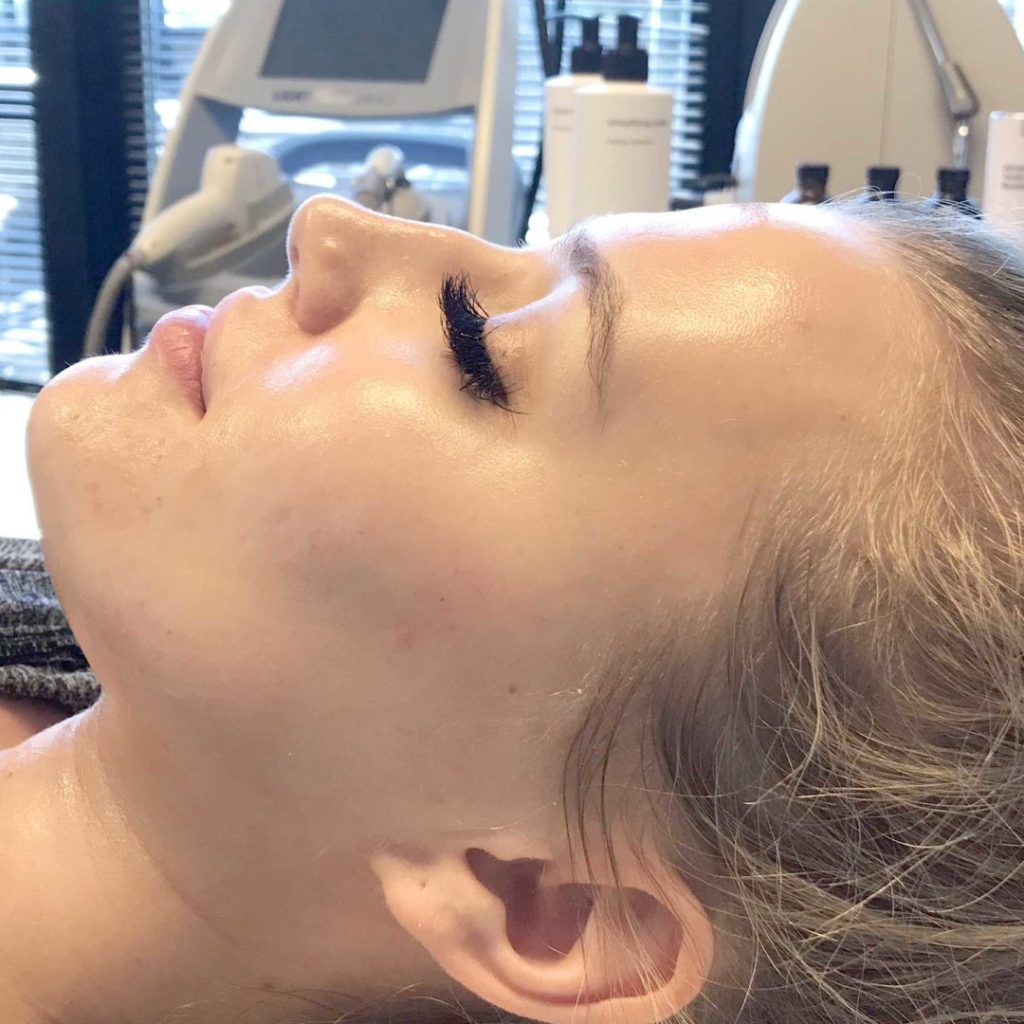 TRADITIONAL FACIALS VS. MEDICAL GRADE FACIALS
As mentioned previously, the major difference between traditional facials and medical-grade facials is that medical facials require a licensed professional to perform them. Another difference is that traditional facials are not customizable and every person receives the same facial. Medical-grade facials are highly customized to fit the patient's skin type and treat their concerns. They also aim to provide long term benefits and results.
Traditional facials are a great way to cleanse the skin and get some well-needed relaxation. Medical-grade facials function as treatments for skin issues like overly dry or oily skin, uneven pigmentation, rough texture, and acne. Some medical facials in Seattle may benefit certain skin conditions like rosacea and eczema. A consultation with a master esthetician is required to determine if our facials may benefit a skin condition.
KINDS OF FACIALS

Facials come in many forms. Spa facials that do not offer many, if any, medical benefits are suitable for most people. They mostly cleanse the skin and clear away pollutants. Most spa facials do not exfoliate beyond the skin's surface and function as a way to keep skin clean. 
The facials at Seattle Plastic Surgery offer these benefits as well as targeted exfoliation. Each type of facial consists of its own technique and advantages for the skin. For example, microneedling is a treatment known to induce collagen production. While other facials may mildly impact collagen production, microneedling is the most effective. Therefore, for patients wanting to treat the appearance of acne scars, our master estheticians often recommend microneedling.
In the table below, you can find a comparison between spa facials and common facials performed at Seattle Plastic Surgery. Based on your one-of-a-kind skin, your master esthetician will recommend and compile a customized facials plan for you.
Spa Facials

Cleanse the skin

Can stimulate lymphatic drainage

Does not require a medical professional to perform

Usually a water-based procedure

Can be performed at-home

Not typically customizable to the individual

Don't penetrate beneath the surface of the skin

Meant to soothe, often sought as a luxurious and pampering experience

No skin analysis performed and medical history usually not relevant

Removes pollutants and free radicals

Can contribute to fewer acne breakouts

Offers nine different treatment heads

Gentle exfoliation

Infuses nutrients deep into the skin

Water-based treatment

Can improve skin quality

May contribute to a reduction in the appearance of fine lines, wrinkles, age spots, and redness

Extremely customizable, each patient receives a different facial personalized to their needs

Uses pressurized oxygen to remove dead skin cells, pollutants, and free radicals

Treats the natural depletion of oxygen in our skin with age and damage

Infuses oxygen and nutrients into the skin

Can promote collagen production

Protects skin from future damage

Can treat oily skin

Perfect pre-event procedure

Manual exfoliation procedure that creates tiny abrasions that stimulate collagen and elastin production

Can treat acne scarring and surgical scars

Combines well with other procedures and facials

Can treat signs of aging

Increases cell turnover rate

May require some moderate downtime or routine change

Effective in other areas of the body
The benefits and advantages of Tacoma facials are not limited to those listed. Every patient will likely experience individualized benefits due to having their own skin goals. Facials are also not limited to those in the table above. We also offer a range of facial treatments similar to facials like dermaplaning, chemical peels, and the zombie carbon laser peel.
It is likely your master esthetician will recommend a combination of facials and procedures for the best results. While you need to wait at least two weeks between most medical-grade facials, some procedures can be performed closer together. For example, most patients can have dermaplaning and a rain facial performed on the same day. Oftentimes, dermaplaning can increase the efficacy of many facials in Tacoma.
Popular Add-Ons & Combinations:
Considering that our facials are highly customizable, there are many possible add-ons and combinations to achieve the best Seattle skincare. An exciting add-on to microneedling is plasma. Usually, during a microneedling procedure, hyaluronic acid is spread on the skin. When you supercharge microneedling with plasma, it gets pushed deep into the skin where it can speed up collagen production. The plasma can also cause collagen production to occur deeper in the skin for better and longer lasting results.
As mentioned, dermaplaning is another procedure that is safe to combine with a rain or oxygen facial. Dermaplaning removes dead skin and peach fuzz from the surface of the skin which allows facials to penetrate deeper. In many cases, dermaplaning is a great, same-day precursor to a facial.
FACIAL SPECIALS AT SEATTLE PLASTIC SURGERY
At Seattle Plastic Surgery, we offer two facial packages that make Seattle medical-grade facials affordable and more beneficial. Each of these regimens is customizable to your skin. The two facials packages are the Pre-Event Glam package and the Make It Rain package.
Pre-Event Glam Package:
The Pre-Event Glam package is a six week protocol that aims to get your skin red carpet ready. Beginning roughly six weeks before the event, the first treatment consists of a chemical peel to resurface the skin. Three weeks later, microneedling is performed to stimulate collagen production. 
Finally, the week of your event, your master esthetician will perform dermaplaning and your choice of a rain or oxygen facial. These two combined procedures can provide a noticeable and natural glow in time for your event.
Make It Rain Package:
The Make It Rain package spotlights the rain facial. With alternating procedures every two to three weeks, the Make It Rain package starts off with a rain facial and dermaplaning. A few weeks later your master esthetician performs another rain facial. Finally, the package finishes off with a rain facial and your choice of an enzyme peel or a zombie carbon laser peel. 
The Make It Rain package contributes to skin renewal, improving skin quality, and keeping skin clear of toxins. Your master esthetician can determine if the Make It Rain package will benefit your skin goals.
THE BEST FACIALS SEATTLE & TACOMA OFFER AT SEATTLE PLASTIC SURGERY
Seattle Plastic Surgery offers the best facials in Seattle and Tacoma. Our highly trained master estheticians and a convenient location near downtown Seattle give patients the best medical-grade facial experience. Customized care and achieving your skin goals with the treatments right for you is our priority.
During your consultation with a master esthetician, they will first start off with a conversation about your skin goals. Wanting to understand what you want to achieve from your Seattle facials, they may also perform a physical skin assessment. Your master esthetician may also want to know about your medical history so they can adequately customize your treatment plan. At this point, your master esthetician can determine the right procedures and protocols that will achieve your skin goals. 
Facial services at Seattle Plastic Surgery are available until 9 pm most nights. This is just one way we accommodate our patients and their needs. Also, refreshments and amenities like coffee, tea, bottled water, and juice are available in our lobby. 
To schedule a consultation with a master esthetician, call us at 206-324-1120. You can also reach us online via the contact form, our Price Simulator™ app, or chat.
STILL HAVE QUESTIONS?
Give us a call at 206-324-1120 or chat by clicking the icon in the lower left hand corner of your screen additionally you can Contact Us by filling out the form below.