Brazilian Butt Lift
(non-surgical)
$4,000
Brazilian Butt Lift
(With Lower Back Liposuction)
$4,995
Brazilian Butt Lift
(ZOMBIE Non-Surgical)
$6,000
Seattle's Brazilian Butt Lift Expert
A full rear end has become one of the most sought after beauty standards of the 21st century. Not everyone is naturally born with a flattering backside and the exercise needed to achieve a more flattering contour is not accessible to everyone. So, for the fuller and more voluptuous backside you have been considering or decided to have, it's time to speak with Seattle's Brazilian Butt Lift specialist, Dr. Craig Jonov of Seattle Plastic Surgery.
As a board-certified cosmetic surgeon, Dr. Jonov can create the round, ample and fuller backside you desire. Providing the most innovative procedures for patients throughout the greater Seattle area, Dr. Jonov offers a comprehensive and effective Brazilian Butt Lift procedure, that will be aesthetically pleasing for years to come.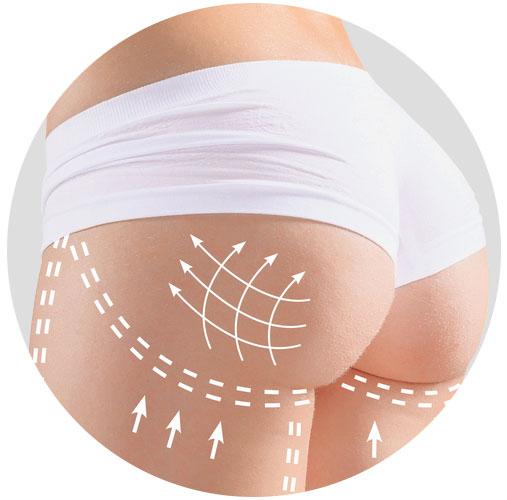 Brazilian Butt Lift Facts
Your decision to have a Brazilian Butt Lift is one you should take pride in, just as Dr. Jonov will. The Brazilian Butt Lift, or the BBL, is one of the most popular procedures. Whether you're looking to plump your backside after childbirth in a Mommy Makeover, or have simply wanted a more volumized rear end, a BBL could be a great option for you. As you prepare and plan here are a few facts about the Brazilian Butt Lift to consider.
Your BBL will be natural-looking.

Thanks to advanced breakthroughs in cosmetic surgery and enhancement, your Brazilian Butt Lift surgery will provide you with a natural-looking result.  The unique technique of using your body's own fat cells will give you a larger and more defined bottom, without compromising your health and well-being. Additionally, utilizing your own cells for your BBL will allow your new butt to feel and move in the same ways your other tissues move.

Your Brazilian Butt Lift will add volume.

Once you have your BBL, you will see more volume and shape, instead of a "protruding" or "artificial" backside. Thanks to the hands, skill and expertise of Dr. Jonov, your new butt will be noticeable, yet tastefully attractive.

There is no set "body type" for a BBL.

While it's important to have a sufficient supply of fat cells for your BBL, there is no set "body type" necessary to have one. Regardless of your structure, Dr. Jonov can create a behind you can be confident with, utilizing your body's natural proportions. This includes for thinner patients with a skinny BBL.

Your BBL is typically an outpatient procedure.

Generally, your BBL will be an outpatient procedure. This translates into you being able to go home the same day as your Brazilian Butt Lift surgery. The amount of time your BBL will take, will depend upon your specific body structure, your desires and the complexity of your surgery. Because you will be going back home the same day of your procedure, it's best to have a family friend or relative to assist with transporting you to and from our facility, as well as assisting you with activities and more.

Your BBL will be performed by a board-certified cosmetic surgeon.

Dr. Jonov is one of Seattle's most sought-after cosmetic surgeons. Being a board-certified cosmetic surgeon, means that Dr. Jonov has met the highest standards for surgeons in the specialty of cosmetic surgery. Dr. Jonov has spent considerable time learning, testing and studying to become a cosmetic surgeon and has proficiently exceeded all requirements. As the field of cosmetic surgery continues to evolve into dynamic and multi-faceted branch of medicine, Dr. Jonov stays abreast of the latest techniques and information about cosmetic surgery. He treats each patient with the care, compassion, understanding and respect they need and deserve. You're in capable hands with Dr. Jonov.
BBL Q&A
What's the difference between a BBL and butt implants?
Butt implants are invasive procedures that require considerable recovery time. For many patients, healing from a butt implant surgery can take up to a month. Just as the name implies, a butt implant surgery involves inserting a prosthesis into the butt, which are typically made of silicone. Although butt implants help to shape and enhance the backside, they may shift over time or with certain movements. Enormous amounts of sitting and activity may cause the implants to move around, causing discomfort and an unappealing look.
A Brazilian Butt Lift also enhances the rear end just as butt implants do, but a BBL is essentially the transference of fat from one area of the body into the glutes. Your own fat and tissue are used to plump up your backside. Dr. Jonov may harvest the fat from your thighs, back, flanks or even abdomen. That fat is purified, and prepared for insertion into your rear end.  During your BBL, Dr. Jonov will inject the harvested fat into the muscle and fatty layers of your backside, until the desired volume is achieved. With the usage of your own tissues, there is no risk of rejection from your body.
What takes place during my BBL consultation with Dr. Jonov?
Your consultation with Dr. Jonov will lay the groundwork and "blueprint" for your Brazilian Butt Lift procedure. During this time, Dr. Jonov will discuss the procedure with you in detail, take photos and measurements of your gluteal region, read your medical history, and discuss the best course of action for your BBL. You will also discuss the particulars of the behind you wish to achieve. Feel free to bring photos to your consultation, as well as realistic expectations and an open mind. Dr. Jonov will answer all of your questions and discuss any of your issues.
How long will the effects/results of my BBL last?
After your BBL surgery, you will have the round and full backside you desired. Your waist may even look a bit smaller too! After your surgery, you can expect 2-3 weeks for swelling. Afterward, it may take 4-6 months to see the final results. With proper care and examinations with Dr. Jonov, the results of your BBL will last for years to come. Depending upon various factors, your results can last a lifetime. Significant weight loss or gain may affect the results of your BBL. Additionally, there may come a time in which you decide to have another BBL surgery, or enhance another part of your body; Dr. Jonov will find it a privilege to continue working with you, helping you to achieve a body you can be proud of!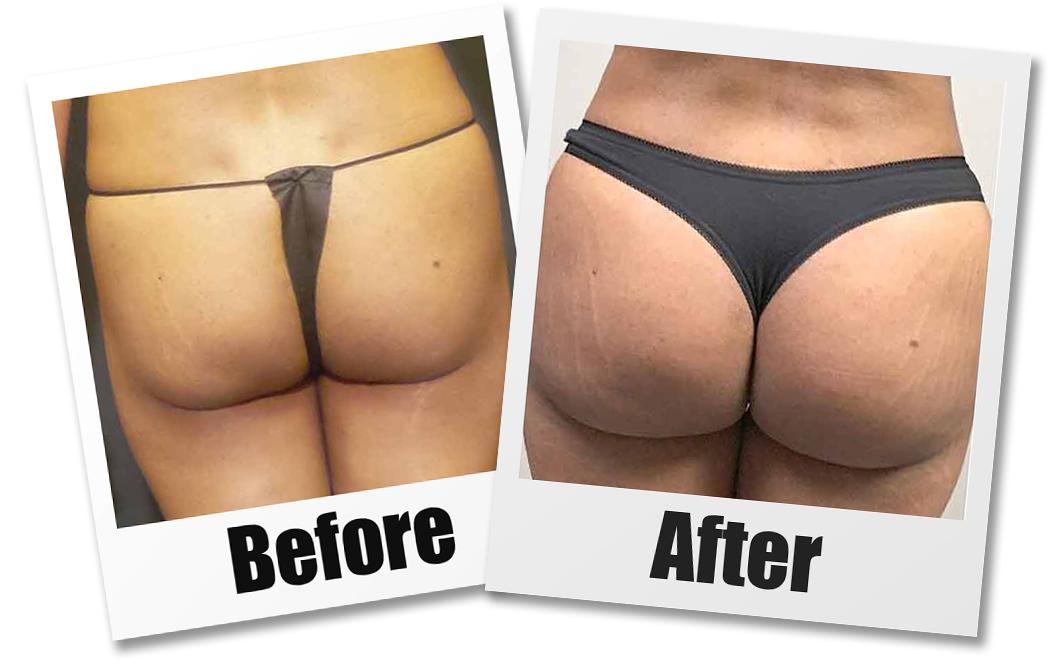 What do I need to do after the surgery is over?
Once your surgery has been completed and you have awakened from your restful state, Dr. Jonov will examine you, bandage areas that need to be bandaged and you will be driven home by the individual you designated to assist you.
When will I begin to see the results of my BBL?
Once home, you will be bandaged and need time to heal properly with rest and relaxation. You should begin to see the results of your BBL within a few weeks. During your post-operative follow up appointment, we will remove all sutures and provide you with specific directives for effective healing. This may involve Dr. Jonov explaining how to sleep and walk while healing from your BBL surgery.
How long do I have to stay off of my backside?
Healing times vary from patient to patient, with the typical time for individuals to remain off of their butt after BBL surgery, is 8-10 weeks. Pressure on the posterior area can destroy the transferred fat. You may be asked not to sit for a week or two. Dr. Jonov will provide you with specific instructions for recovery.
How long will I be swollen and bruised from my BBL surgery?
Generally, swelling and bruising lasts for up to two weeks, post-op. You may be instructed to wear a compression garment to help. Regardless of what you are instructed, it is imperative that you follow all of Dr. Jonov's instructions completely and precisely. For any problems or issues, contact our office immediately.
What happens on the day of my BBL surgery?
On the day of your BBL surgery, you will have the opportunity to ask any additional questions you did not ask during the consultation. Dr. Jonov will once again go over the specifics of your surgery. The following will take place ensuring an efficient and successful Brazilian Butt Lift surgery:
Anesthesia is given.

Your anesthesia will be administered first, providing the comfort and relaxation you need for a successful procedure. Although its possible to use general anesthesia, local anesthesia can also be utilized when situation dictates.

Gluteal region and harvest site are prepared for surgery.

Next, Dr. Jonov will prepare the harvest site as well as the rear end for the BBL surgery. Both the rear end and the harvest site will be marked as well as disinfected, eliminating the chances of error and infection during surgery.

The incisions begin.

Dr. Jonov will begin the BBL procedure, making his clear and precise incisions at the harvest site and the behind. He will use these incisions for the extraction and insertion of your fat and tissues.

Liposuction will take place.

Dr. Jonov will perform the liposuction process through small, inconspicuous incisions he created. Next, a thin tube or a cannula, will be inserted through the incisions to dislodge the fat from the harvest site. That loose fat will then be suctioned out of the body, purified and prepared for insertion into the gluteal region.  Dr. Jonov may perform liposuction several times, until he has enough fat for your desired result. This fat will be evaluated, purified and prepared for insertion into the butt.

Fat insertion will then take place.

Once he successfully extracts, purifies, and prepares the fat from the harvest sites, Dr. Jonov will begin placing that fat into your gluteal region, including hip dips.

Closure of incisions will begin.

After viewing the work, taking measurements, disinfecting areas and cleaning, Dr. Jonov will close all incisions and secure them with stitches or adhesives. You will then be placed into a room for immediate recovery, rest and healing.
Contact Seattle Plastic Surgery for the butt you desire
Seattle Plastic Surgery has provided an array of cosmetic procedures for residents of Seattle and its surrounding areas, using the most innovative and advanced cosmetic and medical techniques.
Furthermore, our facility is a warm, welcoming and private facility. We will never compromise your safety, security or privacy. Dr. Jonov offers comprehensive cosmetic procedures including the Brazilian Butt Lift, in a facility that you can have complete confidence and assurance in. Our services will be tailored to meet all of your needs and we will strive to not only meet your expectations, but exceed them.
So, for the Brazilian Butt Lift you desire from Seattle's top-rated and board-certified cosmetic surgeon, contact Dr. Jonov and Seattle Plastic Surgery today. Feel free to connect with us online or simply call us by dialing 206-324-1120. We look forward to serving you and helping to create the body and balance you deserve!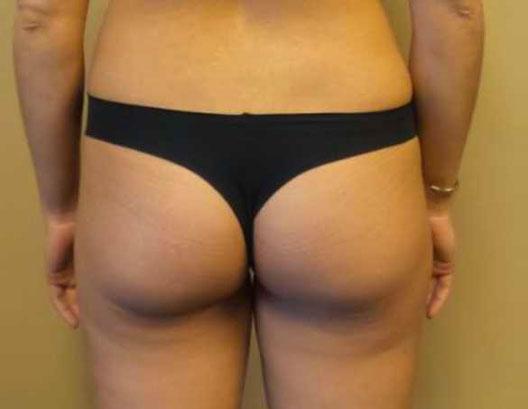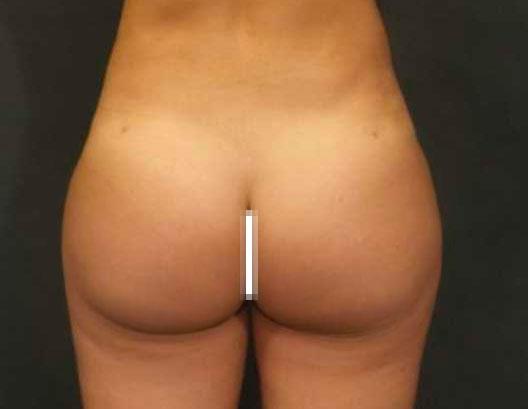 Still Have Questions?
Give us a call at 206-324-1120. Chat by clicking the icon in the lower left hand corner of your screen, or Contact Us by filling out the form below.