Brow Lift
(With Local Anesthesia)
$3995
Brow Lift
(With General Anesthesia w/ Dr. Santos)
$4995
Brow Lift
(With General Anesthesia w/ Dr. Jonov)
$5995
What Is A Brow Lift?
A forehead lift or brow lift surgery procedure restores a more youthful, refreshed look to the area above the eyes. The procedure corrects drooping brows and improves the horizontal lines and furrows that can make a person appear angry, sad, or tired. Most patients are pleased with the results of their forehead lift. They often don't realize how much their sagging forehead and brows contributed to the signs of aging around their eyes. Seattle Plastic Surgery offers brow lift surgeries to the Seattle, Tacoma, and surrounding communities.
Reasons For A Seattle Brow Lift
There are many reasons that patients seek brow lift surgery in Seattle. Every individuals' reasons will be different, but the majority of people seek a forehead lift to fight the signs of aging along the brow and forehead. The procedure provides a nearly permanent solution and make you look younger, more refreshed, and less tired.
Among the signs of aging that a brow lift can help correct are:
Fine lines and wrinkles
Sagging of the brow
Excess skin
Eyebrow malposition
Skin laxity
Permanent tired or angry look
Some patients choose to combine their brow lift with other facial or body plastic surgeries to increase the look of their results, while decreasing cost and the amount of time spent recovering from both surgeries. Your cosmetic surgeon can provide a better idea of which procedures may benefit you and if you are a good fit for combining that procedure with your brow lift.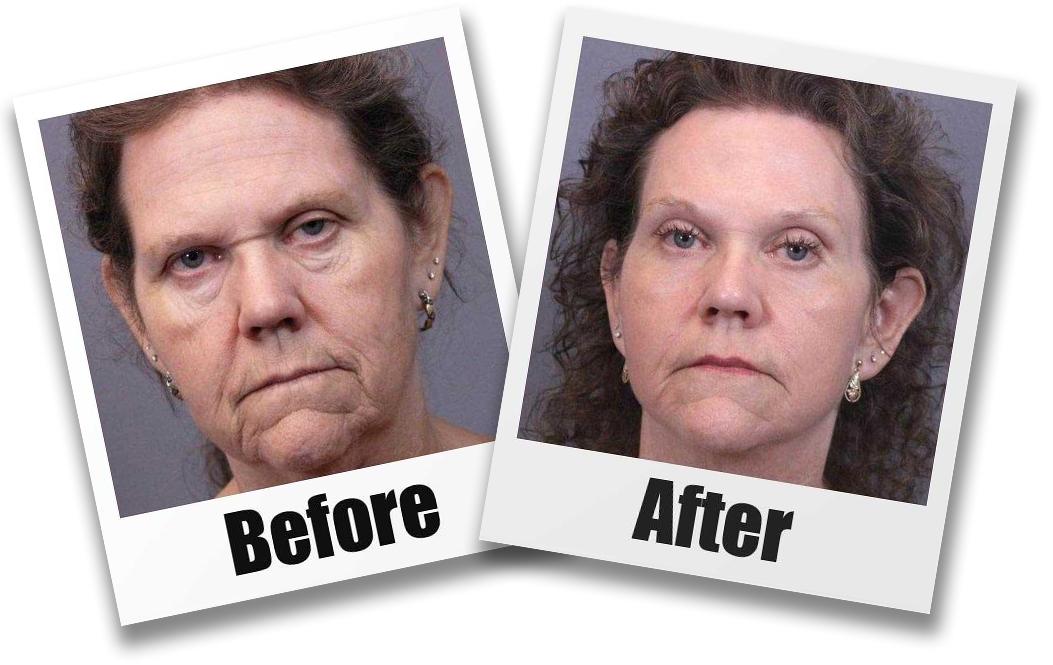 Benefits
There are many benefits to a Tacoma brow lift. Firstly, it is a relatively non-invasive procedure, with some surgeries utilizing an endoscope to allow for less extensive incisions. Sometimes our plastic surgeons perform under local anesthesia, which cuts the risks and complications associated with general anesthesia. It can also lead to a more comfortable recovery.
Secondly, you can see many improvements from a forehead lift in Tacoma. For some patients, the brow lift clears vision obstructions caused by a sagging brow, thus, improving their eyesight and quality of life. When combined with a blepharoplasty–eyelid surgery–this can provide optimal results when it comes to correcting vision problems with a brow lift. Some patients have even found relief from headaches after a brow lift.
Thirdly, when it comes to the cosmetic benefits, a brow lift can smooth fine lines and wrinkles, correct drooping or sagging along the brow or forehead, remove excess skin, and reposition the eyebrows, if needed.
Finally, a brow lift can significantly improve self confidence and self esteem for individuals who find themselves self conscious with their brow area. Despite the fact that the procedure focuses purely on the upper third of the face, it can completely rejuvenate your facial appearance. Leading to renewed confidence and pride in your appearance.
Who Is A Good Candidate For A Brow Lift?
Cosmetic surgeons most commonly perform forehead lifts on patients in the 40-60 age range to minimize the visible effects of aging. However, it can help people of any age who developed furrows or frown lines due to stress or muscle activity. Individuals with inherited conditions, such as a low, heavy brow or furrowed lines above the nose can achieve a more alert and refreshed look with this procedure. Patients who are bald, who have a receding hairline, or who have had previous upper-eyelid surgery may still be good candidates for forehead lift. We will simply alter the incision location or perform a more conservative operation.
Your medical history is one the main factors your plastic surgeon will use to decide if you are a good candidate for a brow lift in Seattle. For those with certain chronic conditions, such as, cardiac disease, blood or bleeding disorders, active thyroid disease, or severe dry eyes the procedure may not be compatible. When you come in for a consultation, providing a thorough and exhaustive medical history will allow your cosmetic surgeon to best determine if a brow lift is right for you.
Your Recovery
Recovery from your Seattle brow lift will take some time. You should plan to take 7-10 days off of work to allow any bruising and swelling to go down. Typically, you need to avoid exercise and other strenuous activities for two weeks after your surgery to ensure a safe recovery period.
Along with rest, your Seattle plastic surgeon may advise you to wear a forehead wrap. This is similar to a compression garment worn with other cosmetic surgeries. Your cosmetic surgeon may also prescribe pain medication or antibiotics to help you manage any post-operative pain and prevent infection.
Due to swelling and the general healing process, you may not see your results right away. In the week following your Tacoma brow lift procedure, you will notice a brighter, more youthful appearance as your results continue through the healing process.
Your Brow Lift Surgery
In a forehead lift with our plastic and cosmetic surgeons, the underlying facial muscles and tissues causing the folds and wrinkles are repaired to smooth the skin on the forehead, elevate the eyebrows to a youthful position, and minimize the appearance of frown lines. Usually, the surgeon hides the incision approximately two and a half inches behind the hairline to avoid visible scarring. We will not have to shave any hair in order to perform your brow lift.
Surgeons sometimes perform a forehead lift in conjunction with a facelift to provide a smoother look to the face. You may choose to have eyelid surgery (blepharoplasty) at the same time, especially if you have significant skin overhang in the upper eyelids in addition to sagging brows. Sometimes, patients who believe they need upper-eyelid surgery find that a forehead lift better meets their surgical goals.
Other Procedures:
A brow lift is commonly performed with other procedures to provide the best results, reduce cost, and combine recovery time. Usually, a brow lift is combined with another facial plastic surgery, but you can easily combine a surgery not related to the face with your procedure.
The procedures often performed with a brow lift include:
Contact Us
How Much Is A Brow Lift In Tacoma?
A brow lift at Seattle Plastic Surgery varies in cost depending upon your needs, choice of surgeon, and anesthesia. With Dr. Jonov, a brow lift starts at $5,995. Dr. Santos offers brow lifts with local or general anesthesia. With local anesthesia, a Dr. Santos brow lift starts at $3,995 and with general starts at $4,995. These prices fluctuate depending upon individual need.
We work with medical financing companies like Care Credit to help you finance your surgery and fit your budget. Visit our financing page to learn more information about these options and find links to apply.
Risks Of Brow Lift
Like any surgical procedure, a brow lift comes with some inherent risk. However, in an ideal candidate and under the care of a board-certified cosmetic surgeon, risks are rare. An endoscopic brow lift carries even fewer risks due to its non-invasive nature.
Some of the rare risks possible include: nerve damage, hair loss, paralysis of the brow, unwanted scarring, or loss of feeling at the incision site. These complications are rare in a healthy and good candidate. Because of this, it is imperative to give your plastic surgeon a full medical history, so that they can reduce the risk of complications.
The Best Brow Lift In Seattle & Tacoma
The plastic surgeons at Seattle Plastic Surgery are board-certified and specialize in facial plastic surgery. Our two surgeons: Dr. Craig Jonov and Dr. David Santos, both perform brow lifts in Seattle.
Dr. Jonov is a cosmetic surgeon who performs a variety of plastic surgeries like breast augmentations, tummy tucks, and facelifts. He has years of experience as a plastic surgeon in the Seattle area. Dr. Jonov started Seattle Plastic Surgery two decades ago and has continued to grow and improve upon the practice since.
Dr. Santos comes to Seattle Plastic Surgery after a long and successful career in facial plastic surgery. Specializing in plastic surgery for the face, Dr. Santos led the charge for the use of local anesthesia for facial procedures, cutting risk to patients immensely. Dr. Santos performs 50-100 brow lifts a year. He came to us after serving as the head of a chain of facial plastic surgery centers.
Your Consultation
At our Seattle office, you can expect to be greeted by one of our friendly Patient Care Coordinators and offered amenities such as water, coffee, and freshly baked cookies. During your consultation with Dr. Jonov or Dr. Santos, they will ask about your concerns with your brow area and reasons for seeking a brow lift, your medical history, and your expectations and goals for the procedure.
After getting a good understanding of you and what you want from your Seattle brow lift, they will perform a physical exam of the area. At this point, they will determine if you are a good candidate for a brow lift. If you are, they will then walk you through the procedure and help you come up with a personalized plan for your surgery. Your custom surgery plan will take into account your medical history and goals to ensure your safety and happiness with the procedure.
Still Have Questions?
Give us a call at 206-324-1120. Or, Chat by clicking the icon in the lower left hand corner of your screen additionally you can contact us by filling out the form above.