Microneedling + Plasma Prices
1  Full Face Session (no Plasma)
$300
Treatment by: Master Esthetician
3  Full Face Sessions (No Plasma)
$697
Treatment by: Master Esthetician
1  Full Face Session + Plasma
$525
Treatment by: Master Esthetician
3  Full Face Sessions + Plasma
$1395
Treatment by: Master Esthetician
WHY SHOULD I DO PLASMA WITH MICRONEEDLING TREATMENTS IN SEATTLE?
Microneedling with plasma is an effective treatment that helps your skin look younger and smoother. Whether you have deep acne scarring or simply want to slow down the aging process, microneedling with plasma can achieve the results you want. 
While you will often need more than one microneedling treatment, you can accomplish a full round of treatments in a matter of months. Since the collagen you stimulate during treatments continues for weeks and months afterward, you usually do not need to constantly seek microneedling with plasma treatments in Seattle, but occasionally using microneedling with plasma to maintain your skin will prevent aging and help combat the natural slowing of collagen production.
Microneedling with plasma is safe for all skin types and tones, even those with sensitive skin. Our treatments are performed in a private and sterile environment and the needles are changed out for procedure. Therefore, there is no risk of contamination to the skin. Plasma–because it comes from your own body–serves no rejection or allergy risk.
When Should I Choose Microneedling With Plasma Over Regular Microneedling?
Microneedling on its own stimulates collagen growth and rejuvenates skin. Instead of using plasma, a regular microneedling procedure will spread hyaluronic acid on the treat area instead of plasma. However, for some patients, combining microneedling with plasma will make the most difference for the problems they seek to solve. Microneedling with plasma may be a more effective treatment for patients with:
Deep acne scarring

Large or deep facial scars (such as from surgery or injury)

A preference or want for a more invasive treatment

A desire or need for more benefits to the skin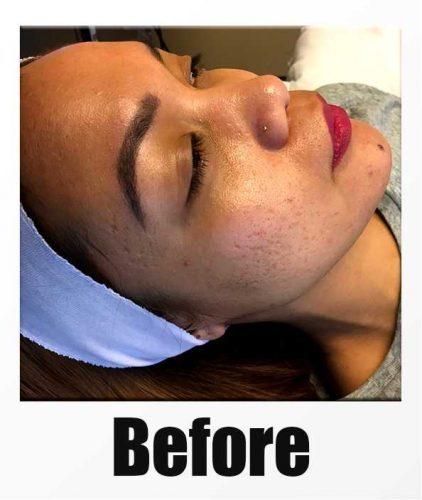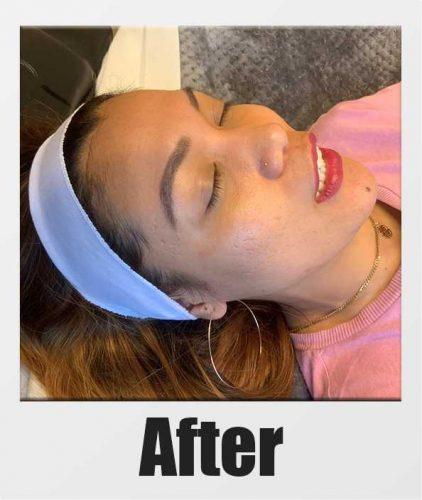 WHEN WILL I SEE RESULTS?
It often takes multiple sessions to see microneedling results. On average, patients require 3-6 treatments depending upon their needs. But, because the collagen production lasts for weeks and months after your final microneedling treatment, you will continue to see results long after your last microneedling with plasma in Tacoma.
You should begin seeing results a few weeks after you begin treatments. Some of the results you can see after a microneedling with plasma treatment at Seattle Plastic Surgery are: 
Lessening of acne scars

Smoother skin

Lessening of wrinkles

More even skin tone

Reduction of sun and age spots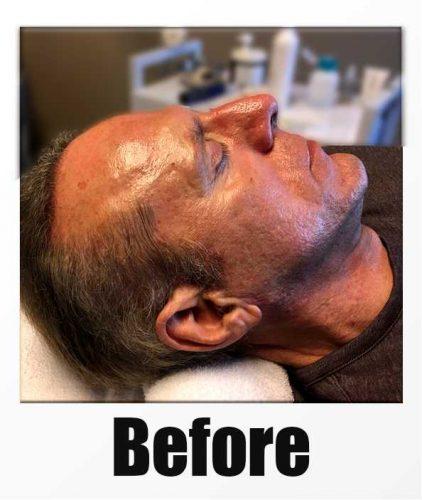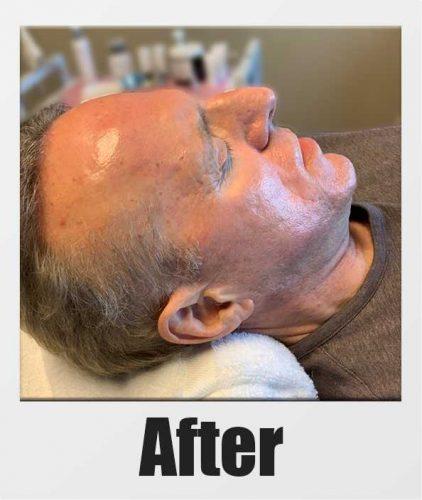 WHAT CAN I EXPECT AFTER MICRONEEDLING WITH PLASMA IN TACOMA?
For you first microneedling with plasma at Seattle Plastic Surgery, we recommend having a couple days to rest (such as having the treatment on a Friday). While you can still go about your routine, your face may have the appearance of a mild sunburn and you may feel some pain. We will offer you skin care products to help alleviate the redness and discomfort.
After your initial treatment, it is usually safe to have no downtime after your appointments. While you will have restrictions on receiving other facials or esthetic services (such as a facial wax) for the first two weeks after treatment, there is no reason to take time off work or out of your routine. Directly after any Tacoma microneedling with plasma treatment, you should avoid direct sunlight and any other activities which may irritate the skin of the treatment areas.
One week after your appointment, you can return to your regular skin care routine, but should still be careful of products you use and the frequency with which you use them. At your appointment, our Master Estheticians can answer questions or concerns you have about the use of certain products or your microneedling aftercare.
HOW MUCH IS MICRONEEDLING WITH PLASMA?
Microneedling with plasma in Tacoma is offered in packages of three treatments starting at $1,395. These prices include the charge for the blood draw, facility fees, and the general procedure fee.
What About At-Home Microneedling Rollers?
There are a variety of at-home microneedling tools such as rollers and pens. While these tools do prick tiny holes in the skin like an in-office microneedling session, there is no way to ensure that these tools are perfectly sterile or are being used correctly. This increases your risk of infection. At Seattle Plastic Surgery, our Master Estheticians are specifically trained to use our microneedling device and provide a brand new set of needles for each session. This ensures a level of safety and sanitation not possible with at-home rollers.
When it comes to the addition of the plasma, there is no way to emulate a microneedling with plasma treatment at home. Plasma adds a new level of effective regenerative treatment and because it comes from your own body, there is no commercial substitute.
The only safe and effective way to seek out microneedling with plasma is at a reputable and board certified practice like Seattle Plastic Surgery. Our Master Estheticians provide a welcoming and private environment where you can feel confident about your microneedling with plasma in Seattle.  
Seattle Plastic Surgery Location