Swiftlift Facelift Procedure in Seattle
Individuals with loose and sagging skin in the mid to lower face may be candidates for a revolutionary treatment known as a SwiftLift. This is a surgical procedure considered less aggressive than a traditional facelift. It uses a minimally-invasive incision in the front of the ear to, first, pull and tighten the skin. Then, securing it with sutures that are hidden from sight. The subtle results are most evident in the jowls and marionette (drool) lines. This procedure is popular among middle-aged adults who wish to improve their facial appearance without having to undergo a full facelift.
Surgical Technique
The surgical process for a SwiftLift is relatively simple. The surgeon makes a small incision in the area of the temple hair, just above and in front of the ear. Continuing the incision around the ear lobe and then circles the ear before turning to the point of origin in the scalp.
Your surgeon will raise the skin outward and reposition it, while tightening the underlying muscles and connective tissue. He may also remove some fat and any excessive skin. He positions the incision and sutures so they fall in the natural crease of the skin and are therefore camouflaged.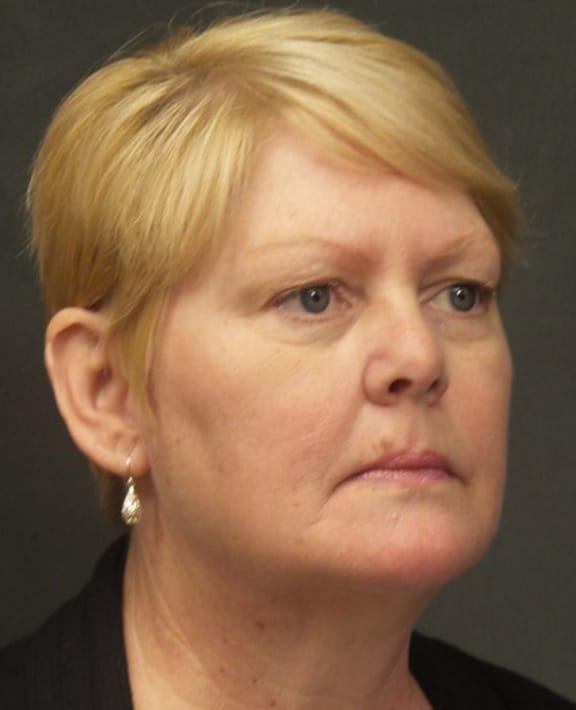 Before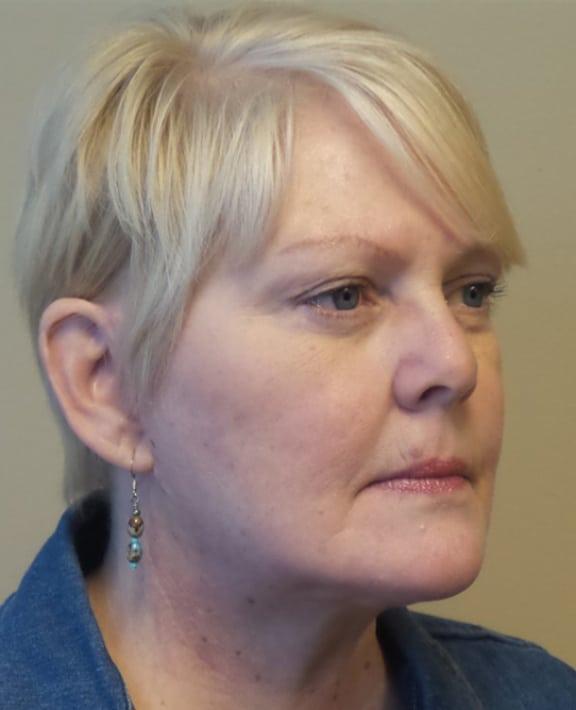 After
Questions about the SwiftLift Process
Ideal Candidates?
The best candidates for SwiftLift surgery are individuals with loose lower face and neck skin who have good bone structure and who have–and will continue–to maintain a healthy diet and lifestyle.
How Long Do SwiftLift Results Last?
The results following a SwiftLift can be long lasting. While patients will continue to age, this surgery produces subtle results that are evident long after the surgery. Patients who continue to take care of their skin with quality skincare products, rejuvenation treatments and in some cases, facial injections, can continue to improve the appearance of their face for years.
How Many Treatments?
SwiftLift is a single procedure, but patients that are interested in more extensive, longer-lasting results can combine SwiftLift with other anti-aging treatments. We can discuss these treatments in detail during a scheduled consultation.
During/After SwiftLift Augmentation Surgery
The recovery time required for SwiftLift is significantly shorter than that of a traditional facelift because the surgical time is less intensive and the overall technique is less invasive. This procedure results in less swelling, less bruising, and therefore, a faster recovery. Most patients make a complete recovery within 7-14 days. You will see the results as soon as the bruising and swelling subsides. We consider the SwiftLift surgery an outpatient procedure and perform it under general anesthesia.
Still Have Questions?
Give us a call at 206-324-1120 Or Chat by clicking the icon in the lower left hand corner of your screen additionally you can  Contact Us by filling out the form below.