Microneedling For Post-Surgical Scar Reduction Prices
1  Full Face Session (no Plasma)
$300
Treatment by: Master Esthetician
3  Full Face Sessions (No Plasma)
$697
Treatment by: Master Esthetician
1  Full Face Session + Plasma
$525
Treatment by: Master Esthetician
3  Full Face Sessions + Plasma
$1395
Treatment by: Master Esthetician
MICRONEEDLING FOR POST-SURGICAL SCAR REDUCTION IN SEATTLE & TACOMA
For many patients undergoing a surgical procedure of any kind, scars are often one of their foremost concerns. Most of the time, plastic surgeons, like Dr. Jonov and Dr. Santos, use the least invasive methods to minimize scarring during surgery. However, any surgery–cosmetic or otherwise–will come with some sort of scarring. Many methods exist to reduce scarring after surgery, but among one of the most effective methods is microneedling. The master estheticians at Seattle Plastic Surgery offer microneedling for post-surgical scar reduction to the Seattle and Tacoma areas. 
HOW CAN MICRONEEDLING REDUCE SURGICAL SCARS?
Microneedling is an esthetic procedure used to treat skin problems like acne scarring, fine lines, wrinkles, and rough skin texture. Microneedling works by stimulating the collagen production through small micro-injuries. The small pricks the microneedling device makes are not usually visible to the eye. Yet, your body treats them as a wound and sends white blood cells, collagen, and other healing factors to the site. For scarring, this can smooth the texture and appearance of surgical scars. 
This process can be further enhanced by radiofrequency in a procedure known as RF microneedling. RF microneedling is the latest advancement in microneedling and offers additional rejuvenation deeper in the skin.
Collagen is a vital structural protein in the skin that contributes to keeping your skin moisturized and healthy. When microneedling instructs your body to create more, the process can renew the skin of the scar. Leading to an improved appearance. Seattle microneedling is one of the most popular acne scarring treatments because it can help fill in depressed acne scars. 
Surgical scars differ from acne scars, but the concept works similarly to encourage a smoother look and feel to the scar. Since everyone's body produces collagen at a different rate, some may see an improvement in their scars sooner than others. Our master estheticians have found that most patients see results within six microneedling for post-surgical scar reduction sessions.
Does It Work For Keloid Scarring?
Unfortunately, any microneedling procedure is not recommended for anyone prone to keloid formation. This is because microneedling creates small pricks in the skin that could become keloids in those susceptible. Depending upon your keloid and medical history, your master esthetician may find another procedure or regimen that better fits your needs.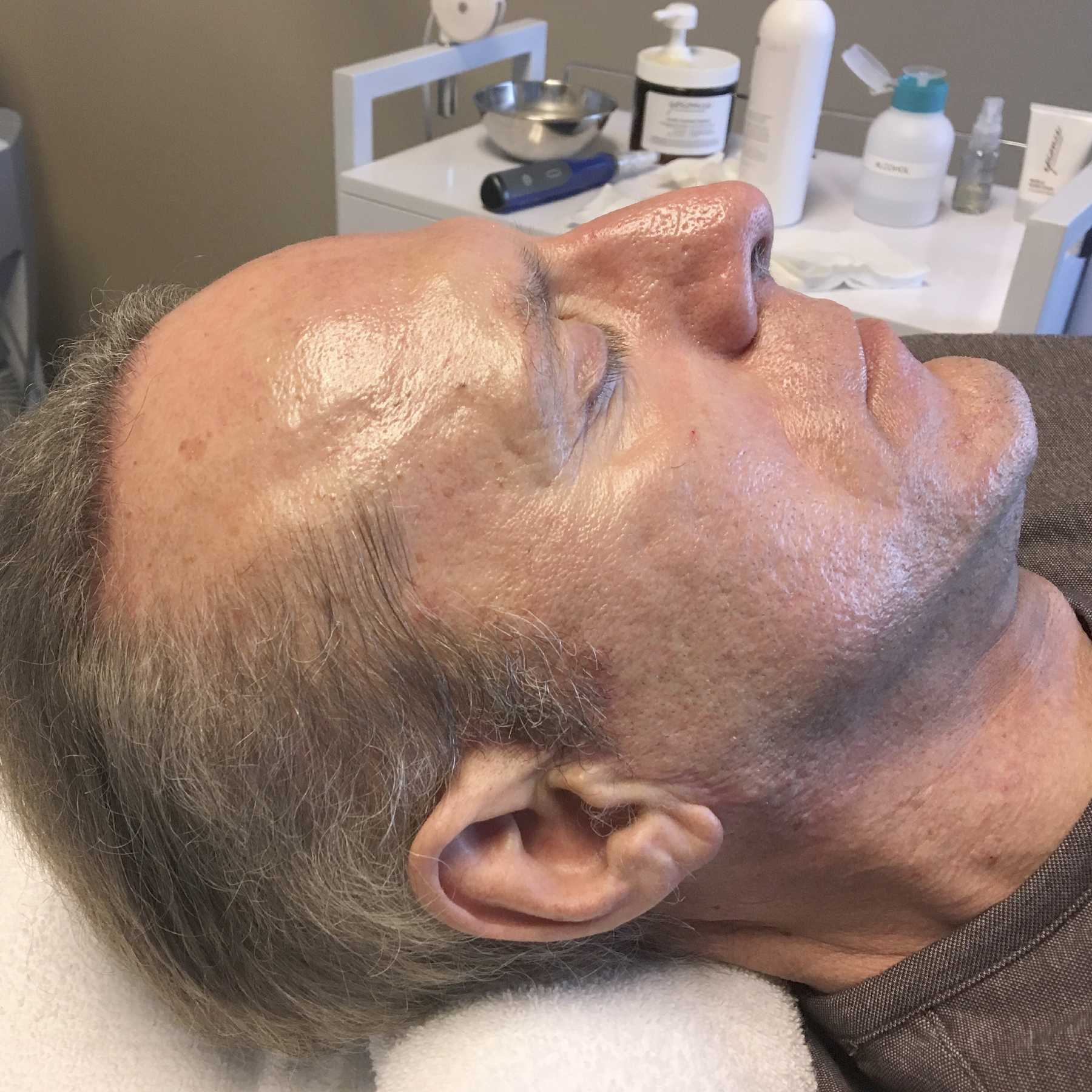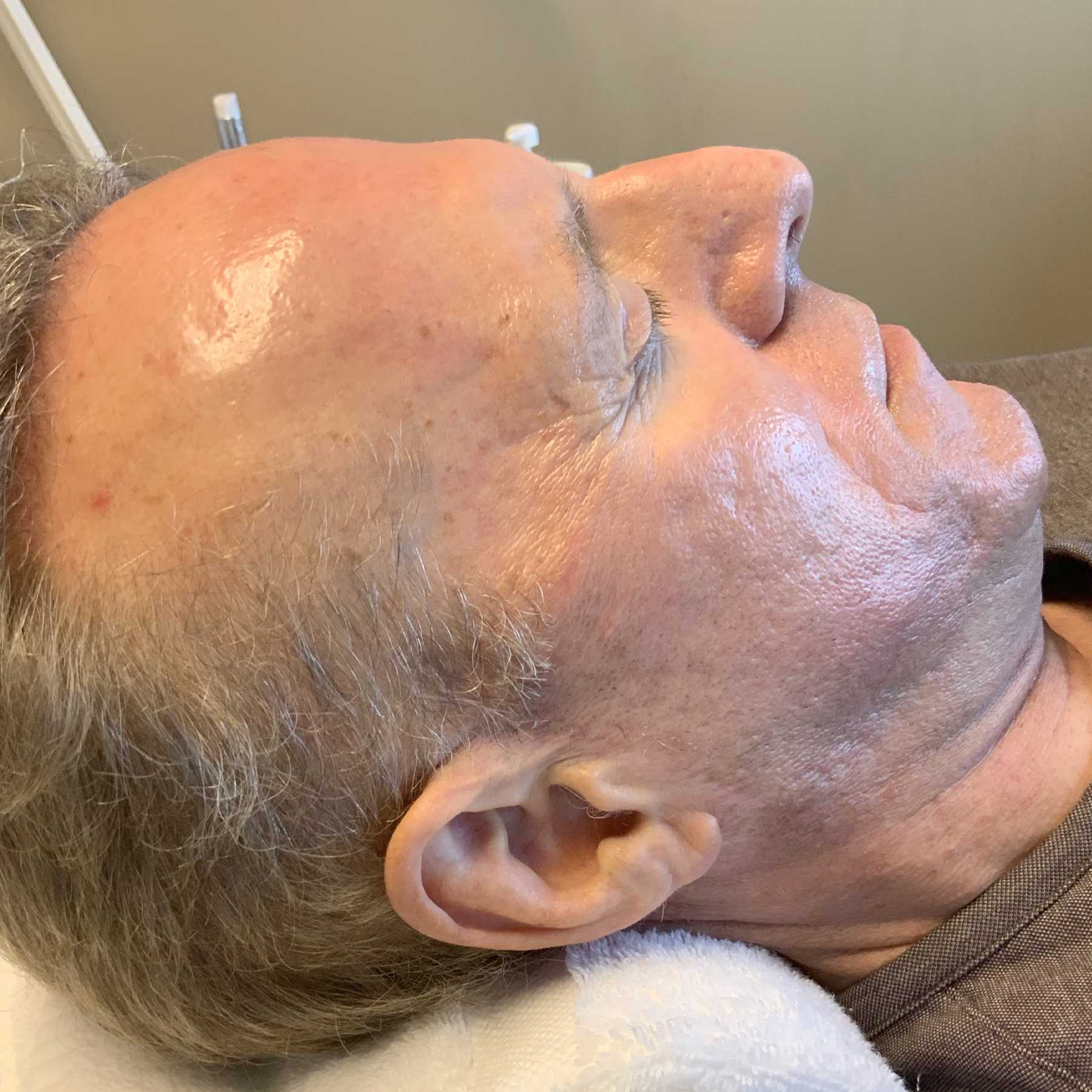 TACOMA MICRONEEDLING FOR POST-SURGICAL SCAR REDUCTION: BEFORE AND AFTER
Your Consultation
At your consultation for microneedling for scar reduction in Tacoma, your master esthetician will want a general idea of your skin type and concerns. They will then ask about your scarring and what you hope to achieve. Next, they will want to know your medical history to ensure a safe and effective procedure. Finally, they will examine the scarred area to determine if microneedling would benefit your surgical scars. If they believe microneedling could address your surgical scars, they will help you create a personalized treatment plan. The plan covers everything from the microneedling technique to roughly how many sessions you may need. 
Before you leave, your master esthetician will give you instructions to carry out before treatment. Additionally, your master esthetician will explain what you can expect from the treatment and the days following. 
The Procedure
On the day of your microneedling for post-surgical scar reduction treatment, you will come into our Seattle office. Here, we offer refreshments such as coffee, cookies, and water. You can expect to be comfortable until your master esthetician comes to greet you. 
Your master esthetician will lead you back to one of our private treatment rooms. Depending upon where the surgical scars are located, they may give you time to undress before prepping the area for treatment. Inserting a fresh set of needles to the medical-grade microneedling device, they will adjust the settings for the treatment area.
Simultaneously, your master esthetician will spread a topical numbing agent on the area. Allowing it to become adequately numb before commencing with your microneedling for post-surgical scar reduction in Seattle. Finally, they will apply hyaluronic acid or plasma over the treatment area. Either choice will help nourish the skin, but plasma can help supercharge collagen production.
They will then use the FDA-approved microneedling device to make microscopic pricks over the scar. With the aid of the numbing agent, you should feel little to no discomfort during treatment. The procedure usually takes about an hour depending on the scar and specifics of your microneedling for scar reduction in Tacoma.
Recovery
As you leave the Seattle Plastic Surgery office, your master esthetician will give you instructions for aftercare and answer remaining questions. Your face may appear red, looking and feeling like a mild sunburn. This should subside quickly and most patients do not alter their routine after microneedling for post-surgical scar reduction.
Our master estheticians recommend keeping the treatment area covered and out of direct sunlight for at least a week. You should continue to wear SPF in the area for the best continued results and general skin health. For certain areas, like the stomach or legs, keeping the area covered is easy. For facial surgical scars, however, it is especially important to wear a strong, effective sunscreen. This will protect the scar and your results. 
Taking good care of the scar and skin post-treatment will promote collagen production and better results. Not to mention, your skin may be more sensitive. Keeping it clean, moisturized, and protected will increase comfort after microneedling in Tacoma.
WHO IS A GOOD CANDIDATE?
Microneedling for post-surgical scar reduction is a non-invasive treatment. Therefore, most people with an unsightly surgical scar are good candidates. As a medical treatment, microneedling is not suitable for all patients, or all scars. During your consultation, your master esthetician will help you determine if you could benefit from microneedling for post-surgical scar reduction.
Medical conditions or situations that may impact your microneedling treatments include:
Blood or bleeding disorders

Predisposition for keloid or hypertrophic scar formation (and/or the surgical scar you want to treat is a keloid or hypertrophic scar)

Major medical illness that would severely hinder the healing process

Certain skin conditions that cause open wounds or sores

Your surgical scar is still fresh or not healed (our proprietary scar protocol can work on fresh surgical scars within six months of surgery)

Active acne in the treatment area (normally, the treatment can commence once the acne has cleared. Or, in some cases, you master esthetician may be able to work around it)
YOUR SCAR REDUCTION RESULTS
You will likely not begin seeing results until after your second or third microneedling for post-surgical scar reduction treatment. This is because the body takes time to produce collagen and then the collagen must bind successfully in the treatment area. Every microneedling patient will see results in varying amounts of time. 
Eventually, you should begin seeing your scar look and feel smoother, and it may even blend into your skin better. These results–as long as you take good care of your scar and skin–should be long lasting. Continuing to keep the area clean, moisturized, and protected from the sun will help you maintain your results. Supplementary yearly microneedling for post-surgical scar reduction may help you and fit your goals.
Our Scar System
In addition to providing the leading scar reduction procedures in Seattle and Tacoma, we utilize a proprietary scar protocol that treats fresh scars. The protocol must begin within six months of surgery, but it has shown to reduce scarring after surgery.
If you undergo any surgery, the scar protocol treats surgical scars as they heal. This does not just treat scars, but prevents and minimizes the appearance of your surgical scar over the first year.
Seattle Master Estheticians
The master estheticians at Seattle Plastic Surgery have undergone rigorous training and education. Master estheticians have more medical knowledge than an esthetician and can perform more invasive procedures. Also, they have a comprehensive knowledge of skin conditions and disease as well as the appropriate treatments. 
Our master estheticians perform microneedling for a variety of concerns including: acne scars, skin rejuvenation, anti-aging, and post-surgical scarring. They understand the minute differences between these techniques and how to personalize each procedure to fit you. 
THE PREMIER MICRONEEDLING FOR POST-SURGICAL SCAR REDUCTION IN SEATTLE AND TACOMA
Seattle Plastic Surgery utilizes the newest technologies and techniques to treat unwanted surgical scarring. Our FDA-approved medical microneedling device was designed to create clean, sterile micro-injuries. Unlike at-home microneedling rollers, medical-grade devices use a new set of sterile needles to decrease the risk of infection. Our master estheticians trained with our specific microneedling device to perform the safest and most effective microneedling in Seattle.
Microneedling should always be performed by a trained professional using a medical-grade device because this reduces side effects and risks. At Seattle Plastic Surgery, our master estheticians use refined and custom techniques to get you the results you want for your microneedling for post-surgical scar reduction in Seattle and Tacoma.
To schedule a consultation with a master esthetician at Seattle Plastic Surgery, call us at 206-209-1120. Or, contact us online using the form above.
Seattle Plastic Surgery Location