60 Units
with Surgeon/Injector
$219
90 Units
with Surgeon/Injector
$299
Procedure Time: 30 Minutes
DYSPORT IN SEATTLE AND TACOMA
Wrinkles and fine lines, especially in the upper half of the face, can contribute to an aged, angry, or tired appearance. Many patients find themselves frustrated with these lines and want to turn back the hands of time. Dysport is part of an injectables class known as neuromodulators. Along with other popular products like Botox and Xeomin, Dysport can help relax the underlying muscles of the face to temporarily remove visible signs of aging such as wrinkles and facial lines. Seattle Plastic Surgery offers Dysport to the Seattle and Tacoma areas. 
WHAT DOES DYSPORT TREAT?
Dysport works by relaxing the muscles of the forehead and around the eyes to ease the appearance of frown lines, forehead lines, and other facial lines and wrinkles. It works by blocking transmissions to the muscles, while still allowing facial expressions. You can still look tired or angry when you are, but Dysport can help correct the perpetually angry or tired look.
Neuromodulators contain a purified form of botulinum toxin A. In small doses, this toxin is perfectly safe and will naturally break down in your body over time.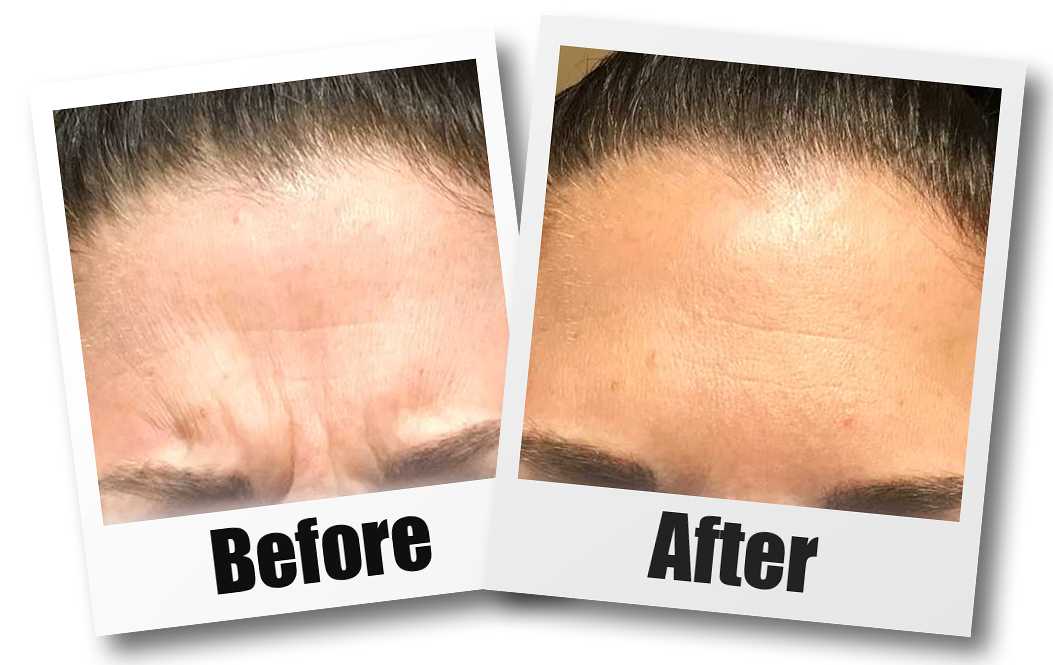 Interested In Dysport?
Fill out the form below to schedule your appointment or to ask us any questions you may have.
WHAT IS THE DIFFERENCE BETWEEN BOTOX AND DYSPORT?
On the outside, Botox and Dysport appear extremely similar. Both are forms of botulinum toxin A and function to temporarily relax the muscles to treat facial lines and wrinkles. However, there are a few main differences that could contribute to choosing one product over the other.
Patients typically use Dysport for the forehead, brow, and glabella areas. It is possible to use Dysport for marionette lines, but Botox is more commonly used around the lips. Discussing your specific needs with your provider can help you determine which neuromodulator will work best for the areas you want to treat.
Botox and Dysport both utilize botulinum toxin A as their main ingredient, but they are not the same product or contain all the same ingredients. They contain slightly different proteins and their dosages are not comparable. 90 units of Botox does not equal 90 units of Dysport. In addition, Dysport contains cow's milk protein, so for patients allergic to milk or cow's milk protein, it could cause an allergic reaction. It is usually recommended that those that could have a reaction avoid using Dysport.
Finally, some patients find that Dysport works faster with longer results. However, this is subject to individual preference and will vary depending upon the injection sites and patient.
Can I Use It With Other Facial Injectables?
Yes, Dysport is safe to use with most dermal fillers to provide fullness and better results. In certain cases, you can use Seattle Dysport with Botox. For example, you could use Dysport for the forehead and glabella while using Botox for marionette lines and around the lips. Using these two neuromodulators at once requires a skilled hand to make sure that the products do not overwhelm your body.
Your provider can determine what protocol will help you see the best results. If it is your first time using an injectable, they will often try more conservative methods first–using just Dysport or Dysport in combination with fillers.
DOES DYSPORT HAVE A RECOVERY PERIOD?
As an injectable treatment, Dysport does not have a recovery time like a surgical procedure. You can normally return to work or daily activities the same day of treatment. Your provider will tell if your medical history warrants more caution or specialized care after your Dysport injections in Tacoma. 
Like when you receive or vaccine, there are some mild side effects you can expect. Bruising, redness, tenderness, and pain around the injection sites may be experienced by some patients and is perfectly normal. Most side effects will subside on their own within a few days. You can prevent bruising and side effects by choosing a qualified provider like those at Seattle Plastic Surgery.
Is Botox or Dysport better for me?
The best way to determine whether Botox or Dysport is right for you is to discuss your goals and medical history with a provider at Seattle Plastic Surgery. For some patients, simply trying both products individually can allow you to know which one will address your concerns best. 
WHO IS A GOOD CANDIDATE FOR DYSPORT?
Because Dysport is a non-invasive treatment, most healthy people are good candidates for Tacoma Dysport. Before performing your injections, your provider will ensure you are a viable candidate with a low risk for complications.
Medical conditions that can put you at a high risk of complications from Dysport, or compromise your results, include: blood or bleeding disorders, cancer, autoimmune disorders, allergies to the product ingredients, skin infections at the site, or if you've had previous reactions to botulinum toxin products such as Botox or Xeomin. 
Some of these conditions do not immediately disqualify you from Dysport treatment. You should discuss your entire medical history with your provider so that they can help you find the best treatment for your goals. Even if the treatment that will help you most is not Dysport, our providers will help you find a treatment or procedure that will help you see meaningful results.
In addition to medical conditions, certain situations or factors that can make you unsuitable for Dysport are: pregnancy or nursing, under the age of 18 or over the age of 65, or if you've had previous plastic or major surgery performed on or around the face. Most of the time, once you finish your pregnancy and nursing, you can receive Dysport injections. 
Your Consultation
During your consultation with an expert provider at Seattle Plastic Surgery, they will determine if you are a candidate for Dysport in Tacoma. First, they will ask about your concerns, why you want to try an injectable solution, and your expectations for treatment. Next, they will want to review your full medical history, including medications you currently take, previous surgical procedures, and any illnesses you may have. Finally, they will examine your face to determine whether Dysport could address your facial concerns.
If your Seattle Dysport injector determines you are a good candidate, your provider can usually begin your injections right away.  
WHAT IS THE COST OF DYSPORT IN SEATTLE?
Dysport injections at Seattle Plastic Surgery with one of our nurse injectors come in packages of 60 and 90 units. For 60 units, Dysport costs $219 and 90 units costs $299. The total amount of units you require will depend on your goals, anatomy, and treatment areas.
All of our prices reflect the cost of the Dysport, and all other materials and fees associated with a typical appointment. Dysport can be a great entry into neuromodulator treatments.
THE BEST DYSPORT INJECTIONS IN SEATTLE AND TACOMA
At Seattle Plastic Surgery, we offer premier Dysport injections to patients from the Seattle and Tacoma areas. Our providers have trained in office under our board-certified cosmetic surgeons. They have perfected techniques that help limit side effects and pain during and after your injections.
97% of patients from the United States in an independent study reported that they believed that Dysport was worthwhile and the cost. We offer only the best injectables at Seattle Plastic Surgery and we ensure they are done properly and safely. 
Your goals, results, and safety are our top priorities. During your consultation, your provider will use their knowledge and expertise to help craft a treatment plan that addresses your concerns and is oriented towards your goals. Our providers use only the safest and gentlest injection techniques, keeping you safe and comfortable throughout your entire appointment and treatment.
Located on First Hill in Seattle, our office provides a safe and private environment for your treatment. Our nurse injectors are extremely qualified and regularly provide Dysport treatments. Their careful hands and skilled eyes ensure you a correctly performed procedure.
To schedule a consultation with a provider at Seattle Plastic Surgery, call us at 206-324-1120 or contact us online using the form above.
STILL HAVE QUESTIONS?
Give us a call at 206-324-1120. Chat by clicking the icon in the lower left hand corner of your screen. Additionally, you can Contact Us by filling out the form above.