Virtual Consultation
People from all over the world come to Seattle Plastic Surgery to seek plastic surgery and other care. To accommodate patients who are outside Washington State or cannot get to the office easily, Dr. Craig Jonov, Dr. David Santos, and other providers offer virtual consultations.
How A Virtual Consultation Works At Seattle Plastic Surgery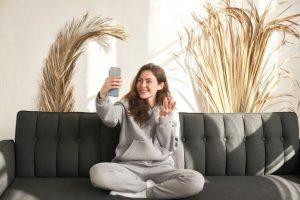 After you schedule your consultation, a patient care coordinator will assign you paperwork online via our portal. They may also ask you to upload pictures of the body areas you want to address. This helps your provider evaluate your medical history, anatomy, and candidacy before the consultation.
Virtual consultations at Seattle Plastic Surgery are performed through either FaceTime or Skype. They are usually towards the end of the day. Feel free to use any device with a camera. Generally, you are asked to be in a private space where you can comfortably undress if needed. All HIPAA guidelines are followed and your privacy is protected to the same level as an in-person consultation.
Otherwise, your consultation will function the same as an in-person consultation. Your provider will ask you questions about your medical history, lifestyle, and goals for surgery or treatment. They may ask to see the area. Your provider will then describe and create a personalized surgical or treatment plan. Before ending your consultation, you will receive a customized price based on your procedure(s) as well as financing information.
Other Virtual Appointments
Other than your surgery, most appointments can be conducted virtually. Generally, for surgical procedures, Drs. Jonov and Santos request that patients stay in town long enough for their first post-operative appointment. However, depending on the surgery and recovery, you may need to stay longer.