Facelift with Laser Resurfacing
(Local Anesthesia)
$11,995
Facelift with Laser Resurfacing
(General Anesthesia)
$13,995
FACELIFT WITH LASER RESURFACING IN SEATTLE AND TACOMA
It is impossible to completely stop aging. Eventually, every person will begin to see signs of aging such as wrinkles or sagging skin. Due to this, facelift procedures are among one of the most popular plastic surgeries across the country. Dr. David Santos is a Seattle plastic surgeon who specializes in facelift surgeries and has performed thousands of facelifts. With decades of experience, Dr. Santos has refined his techniques and often performs CO2 laser procedures along with facelifts. Dr. Santos of Seattle Plastic Surgery offers facelift with CO2 laser resurfacing in Seattle and Tacoma. 
OVERVIEW: FACELIFT WITH LASER RESURFACING
A facelift with CO2 laser skin resurfacing is a procedure that combines a facelift with a CO2 laser resurfacing. Laser resurfacing can complement nearly any type of facelift including: mini facelifts, midface lifts, extended facelifts, and a traditional facelift.
Dr. Santos will often recommend adding a laser procedure to a facelift if a patient has low skin quality. The quality of a patient's skin contributes to facelift results and how long they last. Addressing this with CO2 laser resurfacing during facelift surgery can contribute to better results long term.
Why Combine The Procedures?
Combining facial plastic surgeries is commonplace, especially with a facelift. Often, aging does not affect one aspect of facial appearance. Therefore, patients may also choose to undergo a facelift and brow lift, or a facelift with eyelid lift. 
CO2 laser surgery is a popular add-on to facelifts because it can improve facelift results. Additionally, undergoing both procedures at once means that patients recover from them simultaneously. As a result, recovery time typically is not increased due to combining a facelift and laser resurfacing.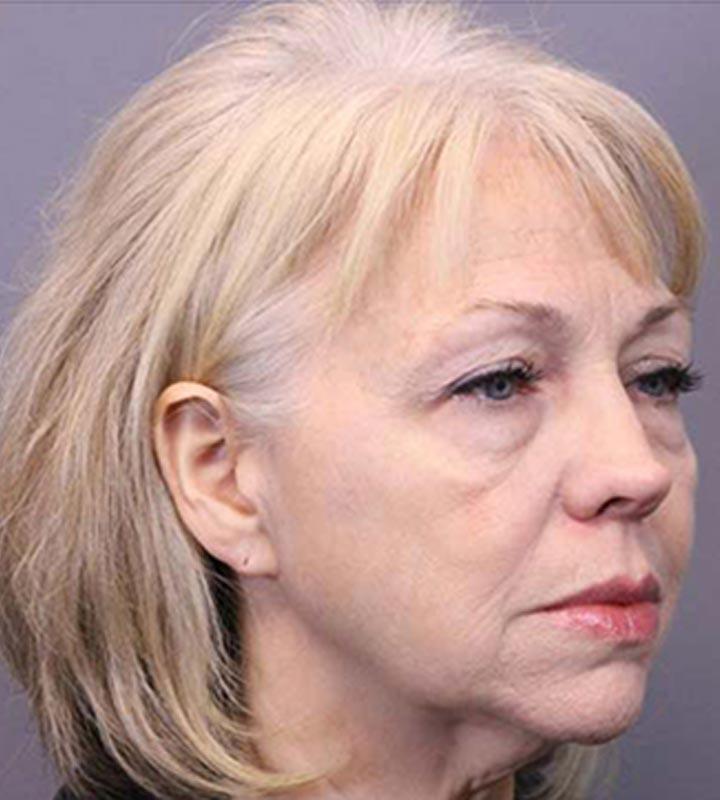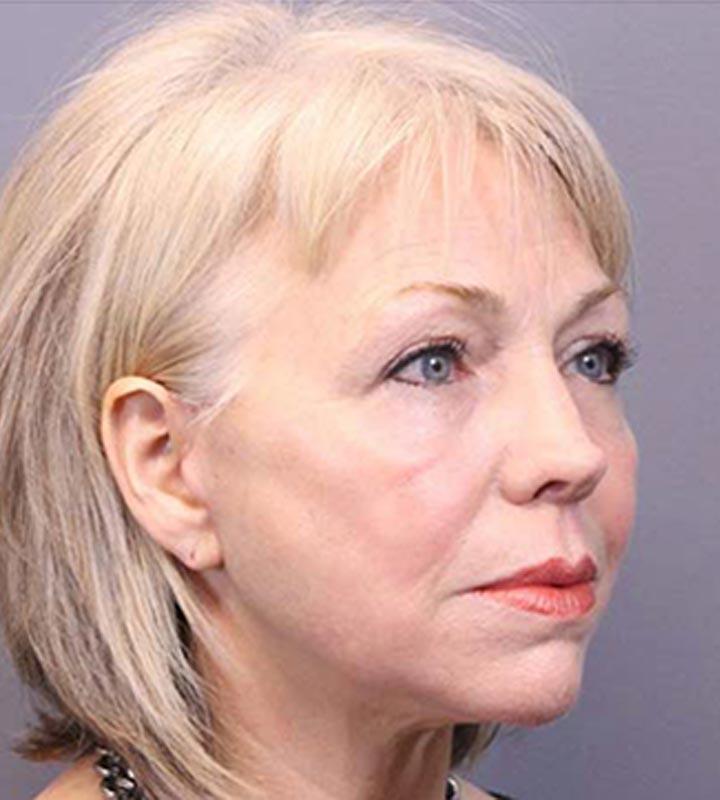 Seattle Facelift Surgery
A facelift can consist of various techniques. However, the general aim of nearly any facelift surgery is to lift and remove sagging skin of the lower face. The extent of the incisions, invasiveness, and techniques used differentiate facelift procedures. 
Dr. Santos examines a patient's individual facial structure and anatomy to determine which facelift will give the best results based on their goals. Most patients can find great benefit from a mini facelift or traditional facelift.
CO2 Laser Resurfacing
CO2 laser resurfacing is an ablative laser treatment that removes the outer layers of skin. This stimulates the healing process which increases collagen production, cell turnover, and can treat a variety of skin conditions and concerns. 
Unlike a facelift, surgical laser treatments are common among all age groups because of the versatility of their use. CO2 laser resurfacing can treat:
Acne scarring

Sun damaged skin

Wrinkles and fine lines

Uneven pigmentation and other discoloration

Rough spots and texture issues

Facial scars
Not every candidate for a facelift is a good candidate for CO2 laser resurfacing. Some facelift patients may not benefit from a laser procedure. Others may not yet require a facelift but may find skin tightening benefits from a laser facelift. Dr. Santos examines every patient's skin quality to determine if combining CO2 laser resurfacing with a facelift will provide them the optimal results.
BENEFITS OF FACELIFT WITH LASER RESURFACING
A Tacoma facelift with CO2 laser resurfacing supplies many benefits to patients wanting to rejuvenate their face and look younger. The perks a facelift with laser resurfacing surgery can offer patients include:
Improved skin quality

Removal of sagging skin from the jowls, chin, and neck

Tighter looking skin

Treatment of sun damage and aged looking skin

Scarring is usually minimal and heals well

Correction of the underlying facial muscles (if necessary)

Repositioning of facial structures

Possible to use local anesthesia to reduce risk and recovery time
FACELIFT WITH LASER SURFACING BEFORE AND AFTER
The Concerns
The interest in a facelift generally comes when people become concerned about their aging face. There are many signs and aspects of aging a facelift can treat, but other concerns may require other procedures. Among the concerns a facelift can treat include:
Sagging and extra skin of the lower face and neck (often leading to the look of jowls or a "turkey neck")

Remove excess, diet resistant fat in the chin and neck

Wrinkles of the lower and midface

Descending facial structures
In most cases, a facelift will not correct any structures or concerns in the upper face. Dr. Santos may recommend a brow lift or extended facelift to address these concerns.
The Consultation
When a patient is ready to pursue Seattle facelift surgery, they first come for a consultation with Dr. David Santos. At this consultation, Dr. Santos will want to know your medical history and expectations for surgery. This will help him determine if you are a candidate for a facelift with laser resurfacing. 
Next, Dr. Santos will examine structures of the face. Facial sagging can have many causes including extra skin, fat deposits, and descending facial structures. Dr. Santos will determine if a facelift with laser resurfacing will meet your goals and expectations. If he determines a facelift will benefit you, he will demonstrate the results you can expect and explain the procedure.
Finally, before leaving Seattle Plastic Surgery's office, you will receive a price quote for the procedure. You can find basic prices on our Price List and Price Simulator. However, choice of anesthesia and individual need can influence the final price of your facelift in Seattle.
Preparing For Surgery
Roughly three weeks prior to your facelift with CO2 laser resurfacing procedure, you will come in for a pre-operative appointment. Your pre-operative coordinator will give you specific instructions for before your procedure and guide you in completing the required paperwork. 
While the instructions given vary based on the specifics of you and your procedure, in general, Dr. Santos requests the following:
Discontinuing specified medications or supplements. Most commonly, NSAIDs like Ibuprofen and Aspirin, blood thinners, and certain vitamins should be stopped, if possible.

Begin using brightening cream if necessary for the laser treatment

Smokers should stop for a specified number of weeks or months prior to surgery

Obtain or submit any required clearances (will vary by patient)

Determine your caregiver that will drive you to and from surgery and take care of you for the first 24 hours

Make any child care and work arrangements
Your pre-operative coordinator will also give you instructions for the day of surgery. For example, wearing comfortable clothing and when to stop eating and drinking before surgery.
Contact Us
Facelift With Laser Resurfacing Surgery
On the day of your facelift with laser resurfacing, you will check in at Seattle Plastic Surgery. A member of our team will greet you, take your vitals, and run any required tests. Dr. Santos may then make marks for surgery. 
After checking in and marking, either local with oral sedation or general anesthesia will be administered. If you choose local anesthesia, you can expect to remain slightly awake. However, you will remain comfortable and throughout the procedure.
Facelift Seattle
In most situations where facelift and CO2 laser resurfacing are combined, Dr. Santos will perform the facelift first. He will make small incisions behind the ear (or in a more extensive procedure they may extend around the ear). Utilizing these incisions strategically, Dr. Santos will remove extra skin and fat, tighten the facial muscles (if necessary), and reposition the facial structures as required for a good result.
The exact technique, incision type, and incision size will vary based on the extent of facelift and your anatomy. Dr. Santos will ensure you understand these components of your facelift before surgery.
Laser Resurfacing Seattle
After completing the facelift, Dr. Santos will perform the surgical CO2 laser procedure. He will calibrate the laser to the correct settings. He will then carefully move the laser across the skin. The ablative laser will remove the upper layers of skin. Dr. Santos may concentrate on more problematic areas.
The entire procedure typically takes between two and three hours, but may take longer if you undergo a more extensive facelift. Upon finishing both procedures, Dr. Santos will wrap your head to reduce swelling and promote more comfortable healing.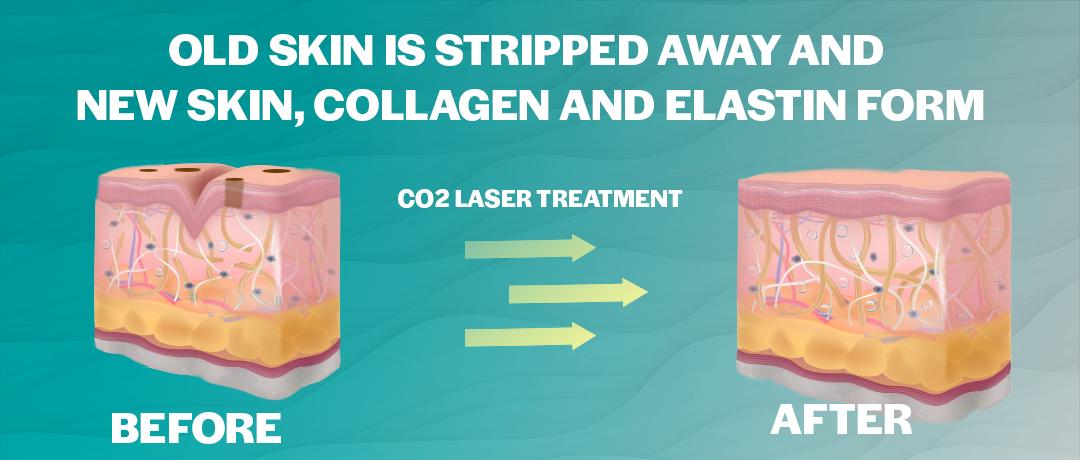 Recovery
Before leaving Seattle Plastic Surgery, Dr. Santos will prep your caregiver on how to care for you after surgery. After a brief monitoring period, our team will release you to your caregiver. From there, you can go home to enjoy your facelift recovery.
Most patients find that they can get up and around within the first couple days. You should limit activity, but should get up and walk. This promotes good circulation and reduces the chance of complications. 
Within the first week, you will come back to the office and Dr. Santos will remove the bandages. You may experience side effects like swelling, bruising, redness, general discomfort, and pain. Dr. Santos will prescribe pain medication and antibiotics to ease your recovery and prevent infection.
Facelift patients usually return to work within a week, although this will depend on your individual healing process. After a laser procedure, you should wear SPF and protect your face from the sun. This may also cause other side effects such as a sunburn like sensation, raw feeling, and itchiness. 
All major side effects should resolve in about a week. Some residual swelling and side effects may persist, but should become easy to hide with makeup in about seven to ten days.
"My experience was excellent. Dr Santos was very professional and caring. The staff is very accommodating and helpful.

Rita P.
THE BEST SEATTLE FACELIFT WITH LASER RESURFACING
Dr. David Santos is a facial plastic surgeon who has performed thousands of facelifts and is considered an innovator in the field. His revolutionary use of local anesthesia during facelift procedures means that his facelifts often come with less recovery time. Along with Seattle facelift procedures, Dr. Santos performs CO2 laser resurfacing frequently along with many other facial plastic surgeries like eyelid lifts, chin implant surgery, and buccal fat pad removal. 
Seattle Plastic Surgery is located on First Hill in Seattle. With a convenient location and a state-certified facility, Seattle Plastic Surgery provides the best facelift Seattle offers. Our team of qualified medical professionals work together to meet your cosmetic goals.
To schedule a consultation with Dr. Santos, call us at 206-324-1120. You can also contact us online through chat, our contact page, or text.