CO2 Laser Resurfacing
(Local Anesthesia)
$4,995
CO2 Laser Resurfacing
(General Anesthesia)
$5,995
Procedure Time: 30-45 Min
CO2 LASER RESURFACING SEATTLE & BELLEVUE
CO2 laser resurfacing Bellevue has quickly become one of the most popular facial rejuvenation procedures due to its ability to treat lines, wrinkles, and other signs of aging. It offers nearly immediate results that only continue to get better over time as our bodies are triggered to increase collagen production. At Seattle Plastic Surgery, Dr. David Santos offers the best CO2 laser resurfacing Seattle provides.
WHAT CAN CO2 LASER RESURFACING SEATTLE TREAT?
CO2 Laser treatments in Seattle are used to improve a variety of skin problems and ailments. Beyond the signs of aging, CO2 laser resurfacing is an effective treatment for many other skin issues. Ablative laser treatments are among some of the most effective procedures for:
Uneven skin coloration

Sun damage

Acne scarring

Fine lines and wrinkles

Saggy skin

Broken capillaries
WHAT IS CO2 LASER RESURFACING?
CO2 Laser Resurfacing is a skin treatment that uses a carbon dioxide laser to remove thin layers of damaged skin. A CO2 laser is an ablative laser, which means it goes deeper into the skin. While it removes the damaged outer layer of skin, it works to rejuvenate and stimulate collagen production in the layers of skin underneath, so that you can achieve long lasting results that continue to improve for the weeks and months after your CO2 laser treatment with us.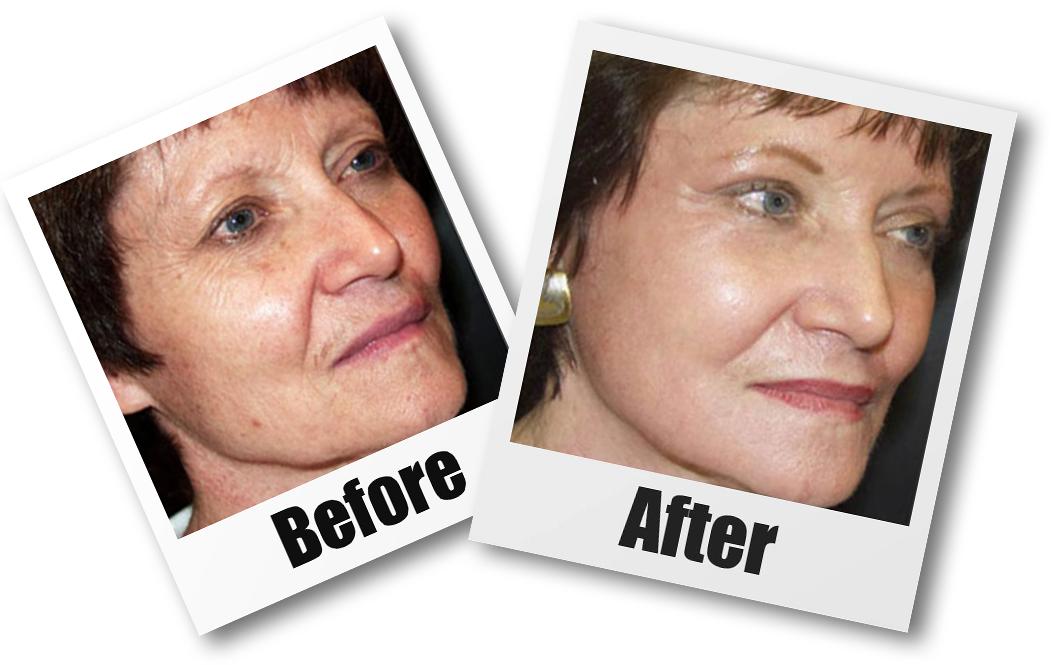 CO2 Laser Resurfacing Is Incredible for: Wrinkles, Acne Scarring, Age and Sun Spots as well as Skin Sag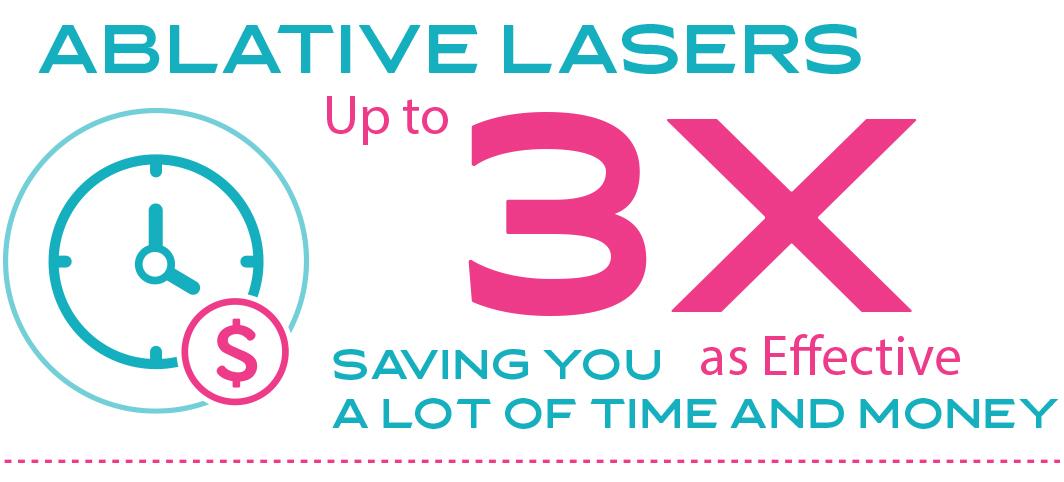 Ablative vs. Non-Ablative Lasers
The first major difference between ablative and non-ablative lasers is that ablative laser pulses are more intense than non-ablative. Ablative lasers remove the outer layers of skin which stimulates the body's healing abilities and collagen production. Non-ablative lasers typically heat up the target tissue, but do not destroy it like an ablative laser. Both stimulate collagen production in the body. 
Ablative lasers–because they are more intense–come with a longer recovery period, but the results are often better and last longer than non-ablative lasers. With non-ablative lasers, you will often need multiple treatments to achieve similar results to just one ablative laser treatment. Many patients find the trade off of a longer recovery time for better results after one session worth it.. 
Ablative lasers also come with different levels. A laser facelift, for example, only comes with one to two days of downtime versus a traditional surgical CO2 laser resurfacing procedure that involves around a week or longer of recovery.
Can I Combine CO2 Laser With Other Procedures?
Yes, if you are having another procedure such as rhinoplasty, extended facelift, blepharoplasty, or mini facelift you can combine these procedures with a CO2 laser resurfacing Seattle treatment. You will recover from both procedures at the same time which means you are not adding on extra recovery time. Since sedated already during these treatments, as many as 30-50% of patients choose to combine their downtime and get a CO2 laser treatment. 
CO2 laser resurfacing Bellevue cannot be combined with other skin treatments, however. You cannot have CO2 laser the same day you have a chemical peel. While these two treatments could be alternated over time, they cannot be combined in one appointment.
HOW CAN I PREPARE FOR CO2 LASER RESURFACING SEATTLE & BELLEVUE?
Before your CO2 laser treatment, Dr. Santos will advise you on how to prepare for your appointment. It is important to follow all of the directions your cosmetic surgeon gives you as it will minimize the risk and side effects of your procedure, as well as help you achieve optimal results. A few ways you can prepare for your CO2 laser in Seattle are: 
Arrange for someone to drive you to and from your appointment

Avoid Aspirin, Ibuprofen, and other NSAIDs

Inform Dr. Santos of any medications you are taking

Avoid tanning before and after your procedure

Take any prescriptions prescribed to you in preparation for your treatment

Do not wear any makeup or shave in the treatment areas the day of your appointment
WHAT CAN I EXPECT DURING THE PROCEDURE?
On the day of your CO2 laser treatment, you can expect to be greeted and taken back to one of our private treatment rooms. There, Dr. Santos may or may not use a local anesthetic such as numbing cream, or may fully sedate you. Whether or not you receive anesthesia of any kind, depends upon the size of the treatment area and the area itself.
Then, Dr. Santos will guide the CO2 laser over your skin. The procedure isn't painful, but many patients do feel some minor sensation. The length of the procedure varies depending on the treatment areas, but normally take less than two hours.
Contact Us
WHAT ARE THE BENEFITS OF CO2 LASER IN SEATTLE & BELLEVUE?
CO2 laser resurfacing with Dr. Santos carries many benefits for you and your skin. Beyond the visible benefits to your skin, Dr. Santos works to create a customized plan that will help you reach your goals and create a welcoming environment. A few benefits of CO2 laser resurfacing in Tacoma include: 
Non-invasive treatment

Customized treatment and treatment plan

Short recovery time

Reduces sun spots and damage

Stimulates collagen and elastin growth

Reduces acne scarring

Treats wrinkles and fine lines

Normally don't need multiple treatments to see results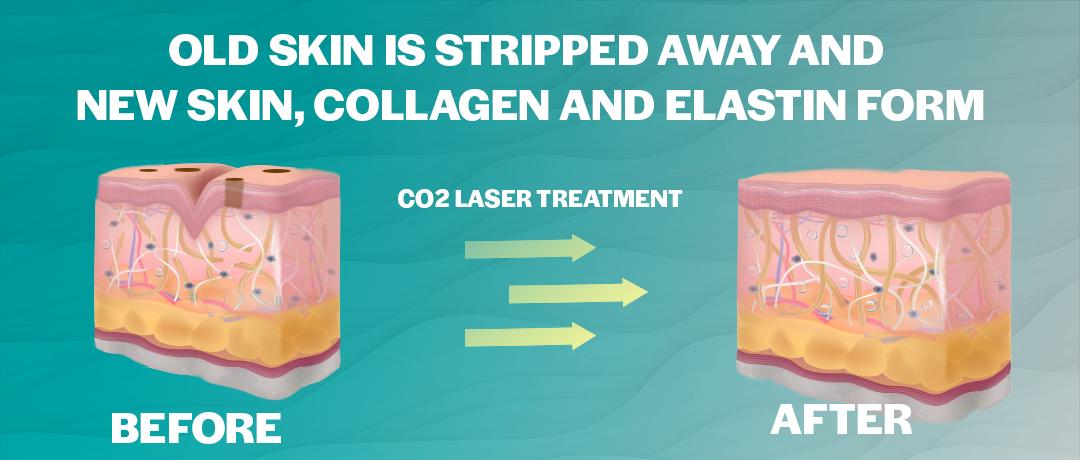 WHO ARE GOOD CANDIDATES FOR CO2 LASER RESURFACING SEATTLE?
Most people are good candidates for CO2 laser resurfacing in Seattle. Because a CO2 laser is an ablative laser and the treatment works more aggressively than other similar treatments (such as microneedling), there are many considerations you and Dr. Santos need to make before deciding if CO2 laser treatments are right for you.
The best candidates are those in good general health who have a skin issue or imperfection they wish to treat. While a CO2 laser treatment is minimally invasive, those with compromised immune systems or who have blood disorders may not be candidates for CO2 laser resurfacing in Seattle. If your body does not heal correctly or there are larger concerns with the way your body heals, CO2 laser treatments may not work for you in the first place because the results are dependent on your body healing and producing new skin. 
Next, CO2 laser resurfacing is not effective or safe for some skin conditions. For deeper wrinkles or those with excessive or overly saggy skin, a CO2 laser treatment may not be effective treatment. A treatment is not recommended for those with active acne or open sores or wounds of any kind.
Finally, fractional CO2 resurfacing Bellevue comes with a slight risk of skin discoloration (temporary or permanent). This is why CO2 laser resurfacing is often recommended only to those with lighter skin tones. Dr. Santos can discuss these risks with you and determine if you are a good candidate. For those unwilling or unable to take the risk, there are many other treatments that don't come with a skin discoloration risk and can treat your specific concerns. 
Dr. Santos does not recommend the procedure to patients with a skin tone between V and VI on the Fitzpatrick scale, due to the risk of skin discoloration. For those with dark skin tones, but within the III to IV range on the Fitzpatrick scale, with the use of a brightening cream to temporarily halt the production of melanin (it does not change the color of your skin, simply prevents the skin from producing melanin for a set period of time prior to treatment). 
WHAT ARE THE RISKS OF CO2 LASER RESURFACING IN TACOMA & SEATTLE?
CO2 laser treatments come with more risk than some other similar treatment options. The risks of CO2 laser are relatively minor in a healthy and ideal candidate. Dr. Santos will work to minimize the risks associated with the procedure which is why it is important to fully discuss your medical history and concerns with Dr. Santos before undergoing a CO2 laser resurfacing treatment.
Other rare side effects may include:
Scarring

Infection

Worsening acne

Changes in skin color

Turning of the eyelid (requiring surgery to correct)
All of these risks are rare in good candidates, but before your treatment, it is best to discuss these risks with Dr. Santos to create a plan to lower the amount of risk your CO2 laser in Tacoma carries.
You May Not Be A Candidate For Seattle CO2 Laser If You:
Have active acne or other open wounds/sores

Are further progressed in the aging process

Have a darker skin tone

Are currently taking harsh acne medications

Have excessive skin in the treatment areas

Are allergic to anesthetics (while not used during every treatment, some require the use of anesthesia and most require topical anesthetic creams)

Have overly oily skin (Dr. Santos can determine if CO2 laser is not compatible with your skin type)

Scar easily
Most Surgeons Require General Anesthesia, Dr. Santos is so Skilled at Facial Procedures He is Able To Perform Under Local Anesthesia, reducing Patient Risk and Cost
WHAT ARE THE SIDE EFFECTS OF FRACTIONAL CO2 RESURFACING?
There are many side effects associated with CO2 laser resurfacing. Because CO2 lasers are ablative, they are harsher on the skin and carry more side effects than a non-ablative laser. Though, Dr. Santos prefers to use fractional CO2 laser resurfacing Bellevue because this limits after effects. Most side effects are also associated with the healing process and the production of new skin. The majority of side effects clear up within two weeks after the procedure (although some redness may last longer, especially in fair individuals and those with rosacea). Side effects of CO2 laser in Tacoma include:
Sensation of a mild sunburn

Redness

Raw feeling (especially the first days after)

Swelling

Skin peeling (common about a week after treatment)

Temporary skin discoloration

Itchiness

Temporary worsening of acne/ acne flare ups
Dr. Santos will recommend products to help minimize and reduce the discomfort side effects cause. It is also important that you follow all the directions for recovery Dr. Santos gives. Doing so will reduce the risks and discomfort experienced from side effects and help you see better results.
WHAT CAN I EXPECT FROM MY SEATTLE CO2 LASER RECOVERY?
Immediately after CO2 laser resurfacing Seattle, Dr. Santos will bandage the treatment area. Before you leave, Dr. Santos will explain your aftercare and recovery protocol to you. This will include washing your face multiple times a day, wearing and applying sunscreen liberally, and not wearing makeup or using skin care products you haven't discussed with Dr. Santos until the skin heals from CO2 laser resurfacing Bellevue.
During your recovery, you can expect your skin to look red for the next few weeks (and in some cases months). However, after about two weeks, your skin should be mostly healed and the worst side effects gone. Once your skin heals, it is safe to use makeup to cover up any residual redness. During the first week or so of recovery, your skin may scab and peel, this is why Dr. Santos will normally recommend at least one week of downtime. It is normal to become antsy during the recovery and it is best to provide yourself with many sources of entertainment for the week you will be at home.
In general, Dr. Santos will recommend keeping your skin moist, clean, and cool. You can achieve this by applying prescribed creams or Vaseline. He will also advise to avoid direct sunlight or heat that could pose risk or make your skin dry. 
You will see results quickly. Unlike with non-ablative laser treatments or microneedling, you shouldn't need multiple sessions to see dramatic results. CO2 laser resurfacing results are long lasting and on average last 1-2 years, but can last longer. You can help keep your results by always wearing sunscreen (even during the winter and fall months) and keeping up with your regular skin care routine.
With a double board certification, Dr. Santos is a leader in Seattle facial plastic surgery and procedures.
MICRONEEDLING VS. CO2 LASER
The way ablative lasers, like CO2 lasers, work by causing trauma to the skin to stimulate healing and collagen is not a technique specific to lasers. Other treatments, such as microneedling, also work in this way and often come with less risk and downtime than CO2 laser in Seattle. Depending upon your skin concerns and needs, however, CO2 laser resurfacing may still be the best option for you.
Before breaking down the differences between the procedures, there are many similarities between the procedures that are important to touch on. First, both create injury or trauma to the skin to stimulate the body's natural healing response and collagen growth to help correct skin impurities and problems. Second, both are minimally invasive procedures (although CO2 laser is slightly more abrasive and invasive). Third, both carry similar risks for infection and both often have the same pool of candidates. Finally, both are outpatient procedures.
Microneedling

CO2 Laser

Uses needles to poke microscopic holes in the skin

Often requires multiple treatments/sessions

Can be combined with plasma

Overall less risk

Sometimes requires annual touch up visits to keep results

Not as effective for pigmentation issues or sun spots

Uses a laser to remove the outer layer of skin

Penetrates deeper into the skin

Often requires more downtime

Not compatible with all skin types/ tones

Better at treating some skin conditions like broken blood vessels, pigment issues, and deep acne scarring

Results are visible quickly

Results often last longer

Can flare up certain medical conditions like rosacea
ABOUT DR. SANTOS
Dr. David Santos is a facial plastic surgeon with decades of experience performing cosmetic procedures. He performs over 300 facelifts a year and often educates in the field of plastic surgery. Dr. Santos recently joined the Seattle Plastic Surgery team and brings his experience and revolutionary techniques. 
Dr. Santos was one of the first surgeons to implement the use of local anesthesia with a light oral sedative during his procedures. This lowered the risk and cost for patients seeking any of facial procedures from Dr. Santos including a facelift, blepharoplasty, liposuction, or neck lift.
With a double board certification, Dr. Santos is a leader in Seattle facial plastic surgery and procedures. His wide knowledge and experience helps him serve his patience and provide long-lasting results.
CONSULTATION CO2 LASER RESURFACING SEATTLE WITH DR. SANTOS
In a consultation with Seattle plastic surgeon, Dr. Santos, they will examine your skin, review your medical history, and discuss your goals for the procedure. He will then determine if you are a good candidate for CO2 Laser in Seattle. Once Dr. Santos understands your specific skin and problems, they can recommend and help you plan a custom CO2 Laser treatment plan. 
To schedule your consultation at Seattle Plastic Surgery with Dr. Santos, call us at 206-324-1120 or contact us online using the form above.
Still Have Questions?
Give us a call at 206-324-1120 Or Chat by clicking the icon in the lower left hand corner of your screen additionally you can  Contact Us by filling out the form above.