Facelift surgery is one of the most prevalent plastic surgeries among men and women over fifty. As aging occurs, the face is one of the hardest hit places. Sometimes jowls develop, deep wrinkles appear, and sagging skin drags down overall facial appearance. A facelift can resolve these concerns, tighten the skin, and lead to a younger look. Even after a facelift, the face will continue to age. This may lead to some patients needing subsequent facelifts to maintain their results. So, how many facelifts can you have?
Understanding Facelift Surgery
A facelift removes extra, loose skin and uneven fat deposits. It tightens up the face which can treat the appearance of deep wrinkles that BOTOX can no longer treat. While patients do look younger after surgery, sometimes more than ten years younger, no surgery can completely stop aging. 
A decade or more after their initial facelift, some patients may see some of their concerns recur. Usually, it is still less dramatic than before and they often still look younger than their peers due to the first facelift. However, some patients may want another facelift to further and prolong their results.
Multiple Facelift Surgeries
In most cases, patients can undergo another facelift with no issues. It will usually provide them with great results. However, if the original facelift removed too much skin, the skin quality has significantly worsened, or major changes to medical history may make previous facelift patients unsuitable for another. 
This can become the case for patients over seventy or those who have developed major health problems since their last surgery. It is important to discuss with Dr. Santos any changes since your last surgery as well as your specific concerns with the changes in appearance.
Technically, if you are still healthy, still have enough skin, and Dr. Santos thinks he can achieve the results you want, there is no limit to the number of facelifts you can have. It is rare for patients to have more than two or three facelifts, however, because normally it becomes inadvisable at a certain point.
Revision Facelift Surgery
If Dr. Santos believes that you are a good candidate for a revision facelift, he will describe the procedure to you. Even if you were happy with your original results and just want to refresh them, the procedure may still be classified as a "revision facelift". 
During a revision facelift, Dr. Santos may be able to use the same incisions as before. He will discuss if this is possible for your second surgery. If not, he will use the minimal incisions possible. Since Dr. Santos is a facial plastic surgery specialist, he understands the nuances and unique challenges that can come with a revision facelift, making him one of the best facelift surgeons in Seattle.
To learn more about how many facelifts you can have and if you may be a good candidate for a revision facelift, schedule a consultation with Dr. Santos at Seattle Plastic Surgery by calling 206-324-1120. You can also reach out online via Price Simulator™, chat, and contact form.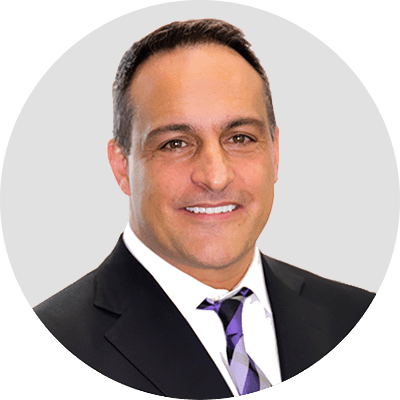 Dr. Jonov is a cosmetic surgeon who specializes in plastic surgeries of the face, breast, and body at Seattle Plastic Surgery.