Women are Revisiting Past Breast Augmentations
It seems that we have been seeing more and more stories about celebrities swapping out their breast implants for new, more natural looking ones. It is not a case of being unhappy with one's choice to undergo breast augmentation, but rather a change of mind in the size that was chosen. Famous women like Heidi Montag of The Hills and British reality star, Chelsee Healey, are rethinking their breasts with breast implant revision.
Celebrities Setting a Trend in Breast Implant Revision
Early last year, Heidi Montag underwent breast implant revision surgery to turn her size F breasts into a more proportionate (and more manageable) C cup. Montag referred to her F cup implants as feeling like bowling balls. After her breast implant revision in Seattle, Montag appeared much happier and comfortable during a Santa Barbara photo shoot. Montag, a natural A cup, is now happier with her new breasts and calls herself the new, new, new Heidi. British reality star, Chelsee Healey, also made headlines for her breast implant revision earlier this year. Healey was a contestant in Britain's Strictly Come Dancing (imagine So You Think You Can Dance, but with British accents) on which she experienced a wardrobe malfunction that revealed her G-cup breasts (which she had augmented at age 18) on live television. In 2011, Healey's dance with her partner came to an awkward, teary-eyed finish as she struggled to keep her dress up over her breasts. I watched the footage back again and again, and I was just gutted, she said later. I knew I had to get rid of them. Healey has now switched to a smaller size for her breasts, saying I knew straight away that I'd made the right decision.
Choosing Breast Implant Revision in Seattle
Breast augmentation has seen a huge increase in popularity over the last several years as a means for women to enhance the appearance of their breasts. Many times, however, untrained plastic surgeons do not properly advise women about their breast implants which can lead to situations like Heidi's or Chelsee's. I wasn't warned by my doctor at all about back problems, about the repercussions, said Heidi about her F-cup implants. My new doctor was like, You should never have been allowed by the doctor to get implants this big. I put my security and sexuality in my breast size instead of my confidence. Chelsee had underwent her breast augmentation at age 18, while she was still growing. The DD breast implants that were placed soon turned her breasts into enormous G cups as she continued to develop. It has been really touchy, but now I can see that my idea of perfection looked ridiculous, she said. I got it wrong once, so I wanted to make sure this time, it's right. Breast implants that are too large for your figure can lead to problems including back, neck or shoulder pain, loose skin, and emotional or mental problems. It is your plastic surgeon's duty to inform you of your options for your procedure and to ensure that you are happy with your results even if that means saying no or making other suggestions. Breast augmentation is the number one plastic surgery procedure in the country because of the way it can restore a woman's self confidence, but it requires proper guidance from a board-certified plastic surgeon to achieve the best results. Your plastic surgeon is not there to be a yes-man, but rather a partner in your goal of achieving breasts with which you are comfortable and happy. If you are unhappy with the results of a past breast augmentation, click the button below for a private consultation with board-certified Seattle cosmetic surgeon, Dr. Jonov to finally get the breasts you've been wanting all along. https://www.seattleplasticsurgery.com/contact-us.html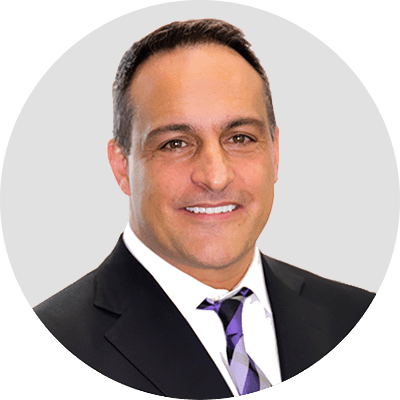 Dr. Jonov is a cosmetic surgeon who specializes in plastic surgeries of the face, breast, and body at Seattle Plastic Surgery.