Did you know that the brow tends to be one of the first areas to show the tell-tale signs of aging? It's true, your brow can start to drop and sag before other parts of the face, making you look older than you really are or feel. Fortunately, a brow lift with Dr. Jonov can reverse these symptoms, restoring youthfulness and vigor to your appearance.

Is a Brow Lift or Eyelid Surgery Right for Me?
If you are suffering from a constantly tired, concerned, or angry appearance, it can be tough to know which cosmetic approach for rejuvenating your upper face is right for you. You may be wondering if a brow lift or if eyelid surgery will do the trick? In general, the brow lift addresses all of the typical concerns in the forehead area above the eyebrows, such as sagging and pronounced folds, by lifting and tightening the skin and muscles while smoothing out wrinkles, lines, and creases. On the other hand, eyelid surgery focuses on the eyelids themselves and the regions that surround the eyes.
Of course, the only way to really know which approach will give you the results you're after is by scheduling a personal consultation with Dr. Jonov. During this time, he will thoroughly assess your upper facial area and how it relates to the neighboring framework, and then he'll recommend a personalized approach to address your specific needs and goals. For the utmost in facial revitalization, Dr. Jonov may suggest that you combine your brow lift with the aforementioned eyelid surgery or a facelift.
How Long Does a Brow Lift Last?
The brow lift is a long-lasting rejuvenation surgery. Many of Dr. Jonov's patients enjoy the results of their brow procedure for up to 10 years and even longer in some cases. Of course, individual results will vary as every face is different and unique. A lot of factors will play a part in the longevity of your lift, such as the extent of correction and your specific facial anatomy. Remember, that although you've pumped the brakes on the aging process, your body will continue to age at the same rate that you naturally do.
Extending Your Results
While your brow lift results will likely last for a good while, there are steps that you can take to make it last even longer. Botox® is an excellent way to keep your upper facial area free from the signs of aging after a lift. Not only can injections with this wonder drug prolong your outcome, Botox can even allow you to put off a surgical procedure for a few more years.
Skincare is also important. Incorporating high-quality moisturizers and serums into your skincare regimen can support the health and appearance of your skin. Most importantly, don't forget to always apply a broad-spectrum sunscreen on your face anytime you're exposed to direct sunlight, or wear a wide-brimmed hat and sunglasses for extra UV protection.
Is a Brow Lift Affordable?
You may not put a price tag on looking your best, but a brow lift can have an immediate and lasting impact, and it won't break the bank to do so. Coming in at $4,985, the brow lift is one of the most affordable and effective facial procedures. At Seattle Plastic Surgery Center, that price includes all costs, such as anesthesia fees, operating room fees, facility fees, and all pre- and post-operative appointments.
Your Brow Lift in Seattle
If you'd like to learn more about refreshing your appearance with brow lift surgery in Seattle, please contact us to schedule your personal consultation today. Dr. Craig Jonov and his qualified team are here to help with any questions or concerns about this or any of the other cosmetic procedures offered at Seattle Plastic Surgery Center.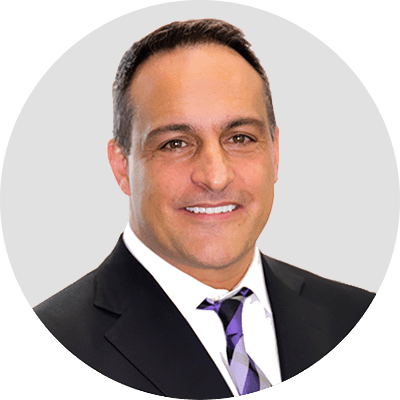 Dr. Jonov is a cosmetic surgeon who specializes in plastic surgeries of the face, breast, and body at Seattle Plastic Surgery.