Microneedling + PRP Prices
1  Full Face Session (no PRP)
$250
Treatment by: Master Esthetician
3  Full Face Sessions (No PRP)
$597
Treatment by: Master Esthetician
1  Full Face Session + PRP
$450
Treatment by: Master Esthetician
3  Full Face Sessions + PRP
$1200
Treatment by: Master Esthetician
Seattle Microneedling + PRP
3 Sessions Only $1200!
What is microneedling + PRP for?
Facial scarring and the slowing of collagen production are two of the biggest factors that contribute to the aging of our skin. Collagen–along with elastin–are proteins in the body that makes our skin elastic and hold it's shape, instead of becoming saggy and lax. Many people use collagen supplements to help keep skin supple. But with the newest trends in skin care and regenerative medicine, Seattle microneedling with PRP can help your body naturally produce more collagen to keep your skin looking younger longer. Seattle Plastic Surgery happily offers microneedling with PRP to the residents of the Seattle and Tacoma areas.
What is Microneedling specifically?
Microneedling uses a specially made, FDA approved electronic medical device to poke microscopic holes in the skin. The body identifies these holes as injuries and ramps up collagen production to create new skin.
On its own, microneedling can help stimulate collagen growth. But when combined with one of the newest and hottest trends in regenerative medicine–Platelet Rich Plasma–microneedling becomes much more effective.
What about PRP (Platelet-Rich Plasma) What's That?
Platelet Rich Plasma, or PRP, is a component found in blood. It is rich in white blood cells, stem cells, and growth hormones. PRP helps stimulate the growth of new tissue, including skin, which only quickens and enhances the healing process triggered by the microneedling treatment. Adding PRP to your microneedling treatment, can help treat deeper facial scarring and work more effectively.
When you combine PRP with a microneedling treatment in Seattle, we will draw your blood at the beginning of the appointment. Once drawn, we place the blood into our centrifuge which spins the blood for twenty minutes to isolate the PRP. During this process, your Master Esthetician will clean your face and spread on numbing cream. 
When the centrifuge finishes isolating the PRP, your face will be numb and ready to begin the procedure. Your Master Esthetician will spread on the PRP and then slowly massage the device into your face. As the device pricks the face, this helps absorb the PRP deep down in your skin to stimulate collagen growth from the deepest layers of the skin outward.
Why is it called a zombie facial?
Because the procedure brings your skin "back to life" using your own blood, we lovingly call it a "Zombie Facial"
WHY SHOULD I DO PRP WITH MICRONEEDLING TREATMENTS IN SEATTLE?
Microneedling with PRP is an effective treatment that helps your skin look younger and smoother. Whether you have deep acne scarring or simply want to slow down the aging process, microneedling with PRP can achieve the results you want. 
While you will often need more than one microneedling with PRP treatment, you can accomplish a full round of treatments in a matter of months. Since the collagen you stimulate during treatments continues for weeks and months afterward, you usually do not need to constantly seek microneedling with PRP treatments in Seattle, but occasionally using microneedling with PRP to maintain your skin will prevent aging and help combat the natural slowing of collagen production.
Microneedling with PRP is safe for all skin types and tones, even those with sensitive skin. Our treatments are performed in a private and sterile environment and the needles are changed out for procedure. Therefore, there is no risk of contamination to the skin. PRP–because it comes from your own body–serves no rejection or allergy risk.
When Should I Choose Microneedling With PRP Over Regular Microneedling?
Microneedling on its own stimulates collagen growth and rejuvenates skin. However, for some patients, combining microneedling with PRP will make the most difference for the problems they seek to solve. Microneedling with PRP may be a more effective treatment for patients with:
Deep acne scarring

Large or deep facial scars (such as from surgery or injury)

A preference or want for a more invasive treatment

A desire or need for more benefits to the skin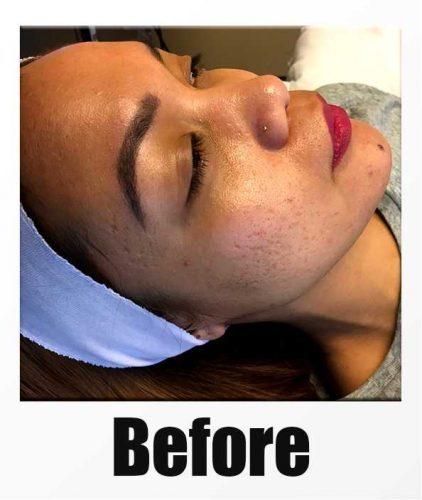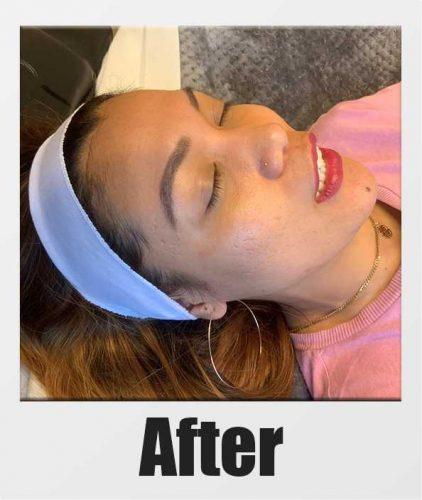 WHEN WILL I SEE RESULTS?
It often takes multiple sessions to see your microneedling with PRP results. On average, patients require 3-6 treatments depending upon their needs. But, because the collagen production lasts for weeks and months after your final microneedling treatment, you will continue to see results long after your last microneedling with PRP in Tacoma.
You should begin seeing results a few weeks after you begin treatments. Some of the results you can see after a microneedling with PRP treatment at Seattle Plastic Surgery are: 
Lessening of acne scars

Smoother skin

Lessening of wrinkles

More even skin tone

Reduction of sun and age spots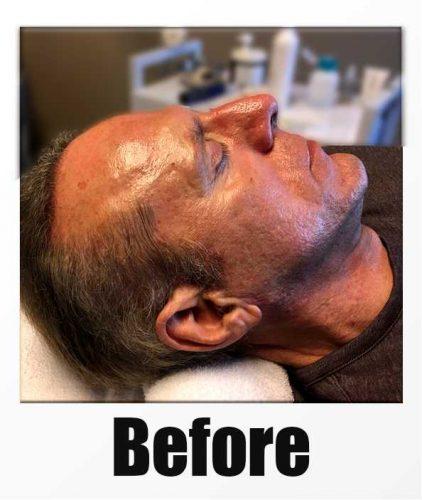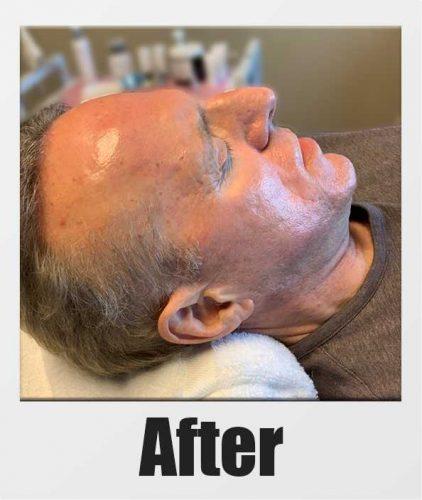 WHAT CAN I EXPECT AFTER MICRONEEDLING WITH PRP IN TACOMA?
For you first microneedling with PRP at Seattle Plastic Surgery, we recommend having a couple days to rest (such as having the treatment on a Friday). While you can still go about your routine, your face may have the appearance of a mild sunburn and you may feel some pain. We will offer you skin care products to help alleviate the redness and discomfort.
After your initial treatment, it is usually safe to have no downtime after your appointments. While you will have restrictions on receiving other facials or esthetic services (such as a facial wax) for the first two weeks after treatment, there is no reason to take time off work or out of your routine. Directly after any Tacoma microneedling with PRP treatment, you should avoid direct sunlight and any other activities which may irritate the skin of the treatment areas.
One week after your appointment, you can return to your regular skin care routine, but should still be careful of products you use and the frequency with which you use them. At your appointment, our Master Estheticians can answer questions or concerns you have about the use of certain products or your microneedling with PRP recovery.
HOW MUCH IS MICRONEEDLING WITH PRP?
Microneedling with PRP in Tacoma is offered in packages of three treatments starting at $1,200. These prices include the charge for the blood draw, facility fees, and the general procedure fee.
What About At-Home Microneedling Rollers?
There are a variety of at-home microneedling tools such as rollers and pens. While these tools do prick tiny holes in the skin like an in-office microneedling session, there is no way to ensure that these tools are perfectly sterile or are being used correctly. This increases your risk of infection. At Seattle Plastic Surgery, our Master Estheticians are specifically trained to use our microneedling device and provide a brand new set of needles for each session. This ensures a level of safety and sanitation not possible with at-home rollers.
When it comes to the addition of the PRP, there is no way to emulate a microneedling with PRP treatment at home. PRP adds a new level of effective regenerative treatment and because it comes from your own body, there is no commercial substitute.
The only safe and effective way to seek out microneedling with PRP is at a reputable and board certified practice like Seattle Plastic Surgery. Our Master Estheticians provide a welcoming and private environment where you can feel confident about your microneedling with PRP in Seattle.  
Seattle Plastic Surgery Location