Breast implants come in many shapes, sizes, and types. With many options, people looking to undergo breast reconstruction surgery often have a difficult time determining the right type of breast implant for their breast augmentation surgery. The answer to this will vary widely based on the patient's unique anatomy and goals. Seattle Plastic Surgery can guide you through the breast reconstruction process and determine what is the right type of implant for your surgery.
What Is Breast Reconstruction?
Breast reconstruction is a cosmetic procedure that restores one or both breasts to a natural looking shape and size. Most often, women undergo breast reconstruction following a mastectomy, lumpectomy, or birth defects. Usually, breast reconstruction patients are breast cancer survivors or at high risk of breast cancer.
The way a mastectomy was performed does impact the type of breast reconstruction a plastic surgeon can perform. Plastic surgeons have two main methods of breast reconstruction: using the patient's tissues or using implants. The most common method inserts a breast implant and adjusts the patient's tissues as necessary.
Types Of Breast Implants
The major difference in breast implants comes down to saline and silicone. This refers to the filling of the breast implants. With saline implants, the silicone shelled implant is filled with sterile saline. Silicone implants are filled with silicone gel. Within these two breast implant categories, there are many other different factors such as size, profile, filling consistency, and more.
Saline Implants:
Saline breast implants require a smaller incision to insert. However, they are usually not favored for breast reconstruction. The reason for this is because reconstruction patients typically want the most natural look and feel possible. Since they typically have little to no natural breast tissue left, saline implants may not provide this natural look and feel like other types of implants.
Silicone Implants:
Silicone breast implants–and it's variants–are the most popular type of breast implant used for breast reconstruction surgery. They tend to look and feel natural, especially in patients with a small amount of breast tissue. Filled with silicone gel, the implants mimic the look and feel of real breast tissue.
Also, a new generation of silicone breast implants called gummy bear breast implants feature a thicker gel. Patients find that while the cohesive gel of gummy bear implants feels a little firmer, it is extremely natural. Gummy bear breast implants also come in an anatomical, or teardrop shape. This teardrop shape is similar to a natural breast which carries much of its fullness towards the bottom.
Picking The Right Type Of Implant
During a consultation with Dr. Craig Jonov, he can determine if you are a good candidate for breast reconstruction surgery. If you are, the Seattle Plastic Surgery team can help you choose the perfect breast implant for your goals. 
You can first discuss the different types of breast implants with Dr. Jonov. He will provide his recommendation based on your anatomy and goals. For size, we provide implant sizers in the office for you to try on with your clothes. This allows for easy visualization of how the implants will flatter your body.
The Best Breast Implant For Breast Reconstruction In Seattle
At Seattle Plastic Surgery, there is not one breast implant that is best for breast reconstruction. Generally, Dr. Jonov will recommend silicone or gummy bear breast implant for patients with little breast tissue because they tend to look more natural. Silicone implants also have an overall lower complication rate. 
Considering patients undergoing breast reconstruction typically want to restore or achieve looking breasts, gummy bear breast implants are among the most popular ones chosen for reconstruction cases.
To learn more about the types of breast implants or to schedule a consultation, call us at 206-324-1120. You can also contact us online via our chat, Price Simulator™, and contact forms.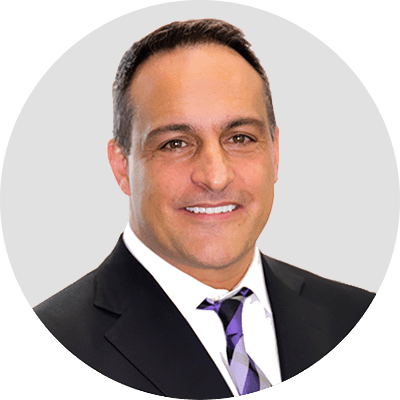 Dr. Jonov is a cosmetic surgeon who specializes in plastic surgeries of the face, breast, and body at Seattle Plastic Surgery.