A Guide to Tummy Tuck Incisions and Scarring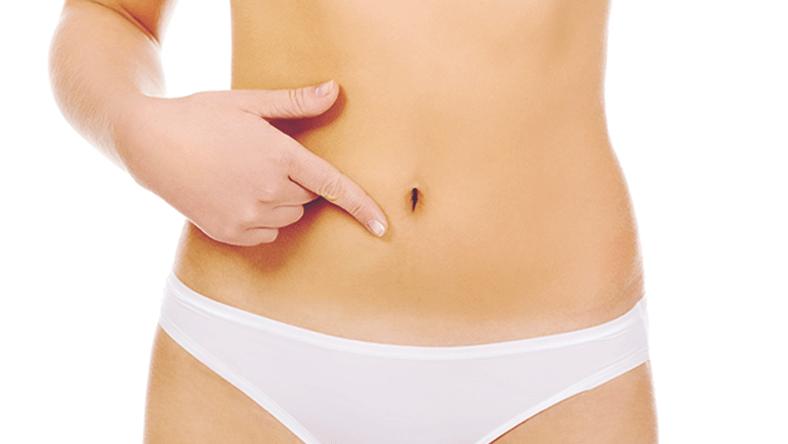 Along with Dr. Grenley's advice, we would like to use this opportunity to explore incisions and scarring that go along with a
tummy tuck
.
Understanding Tummy Tuck Incisions
Depending on the extent of your tummy tuck, up to three incisions may be made:
Lower Horizontal Incision: Spanning the length of your lower belly, the lower incision is typically made from hip bone to hip bone. Dr. Grenley explains that, when performed by an experienced plastic surgeon, "the length of the lower transverse [incision] is roughly the same in both" a mini and full tummy tuck. Around the Belly Button: "You add an [incision] around the belly button with the full tummy tuck," says Dr. Grenley. Below the Belly Button: There is a chance that a short, vertical incision may be made to "the lower tummy to close the old belly button hole," adds Dr. Grenley. This is the case only "if the advancement of the skin is not enough to get rid of that 'hole' below the incision line."
What About Scarring
Patients are understandably concerned about scarring. In general, if properly planned, the scars do very well over time, and may improve over several months and even a few years. Dr. Grenley strongly believes that "the planning of the tummy tuck scar is a critical step in the procedure." Thus, he is careful to place each incision as discreetly as possible. When placed low enough, the largest incision is "easily hidden by a swimsuit bottom." He adds, the "scar around the belly button hides pretty will in the shadow line of the belly button."
An Experienced Surgeon, like Dr. Grenley, is able to Minimize Scarring
The degree of scarring is highly dependent on your surgeon's technique and skill. As a board certified plastic surgeon, Dr. Grenley has successfully performed many tummy tuck surgeries. You are able to see examples of his impeccable work in his
before and after gallery
. Like what you see?
Schedule a consultation
with Dr. Grenley today.