5 Signs You're Ready for a Mommy Makeover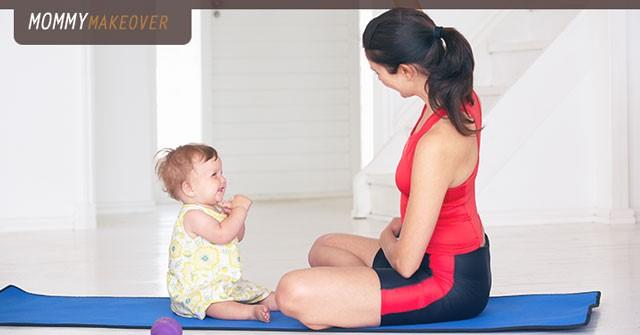 If you're anxious to get your body back after having children, keep in mind that diet and exercise can only do so much to transform your body after having a baby (
or multiple babies!
). Even if you were in great shape before the pregnancy, you may be left with some loose skin and stubborn body fat even after the pregnancy pounds come off. Many women can benefit from a mommy makeover that addresses many of the irreversible effects of pregnancy. Dr. Jonov can customize your mommy makeover package so that you get your beautiful figure back. Here are just five signs you are ready for a mommy makeover:
#1: You have sagging or drooping breasts.
This is one of the most noticeable effects of multiple pregnancies and breastfeeding, and can also be a problem if you are older and have poor skin elasticity during pregnancy. The only way to restore sagging or drooping breasts is with a breast lift,
breast implants
, or a combination of the two procedures. Dr. Jonov may perform
breast enhancement surgery
as part of your mommy makeover.
#2: You have loose skin around the abdomen or a noticeable stomach "pooch".
One of the most common effects of pregnancy is loose skin around the abdomen, resulting in a protruding stomach or
belly pooch
. If you are self-conscious about this figure flaw, a tummy tuck may be a necessary part of your mommy makeover.
#3: You have torn abdominal muscles from pregnancy.
If your abdominal muscles were stretched and torn during pregnancy,
tummy tuck surgery
can restore your abdominal wall. Dr. Jonov can manipulate the tissues and restore abdominal muscles during this procedure.
#4: You have excessive stretch marks and stubborn fat around the waist.
Many women develop unsightly stretch marks around the flanks and lower stomach. We may be able to get rid of damaged skin with tummy tuck surgery, and address any pockets of stubborn fat around the midsection with
liposuction
.
#5: You have lost your feminine curves.
If you have lost your pre-pregnancy figure because of weight gain and weight loss, and have sagging skin as a result, we can help you get your body back in great shape with a variety of procedures. Dr. Jonov may perform liposuction and skin tightening surgery to reshape and sculpt your body. Do you think you may be ready for cosmetic surgery after the baby? Schedule your
mommy makeover consultation
with Dr. Jonov today.